-For the convenience of finding courses and applying to the school you choose, you need an account on Applyzones. For those who already have an account on Applyzones, you only need to click on the "Login" to log in.
-For those who do not have an account, click the "Sign up" and follow the requirements to create a new account.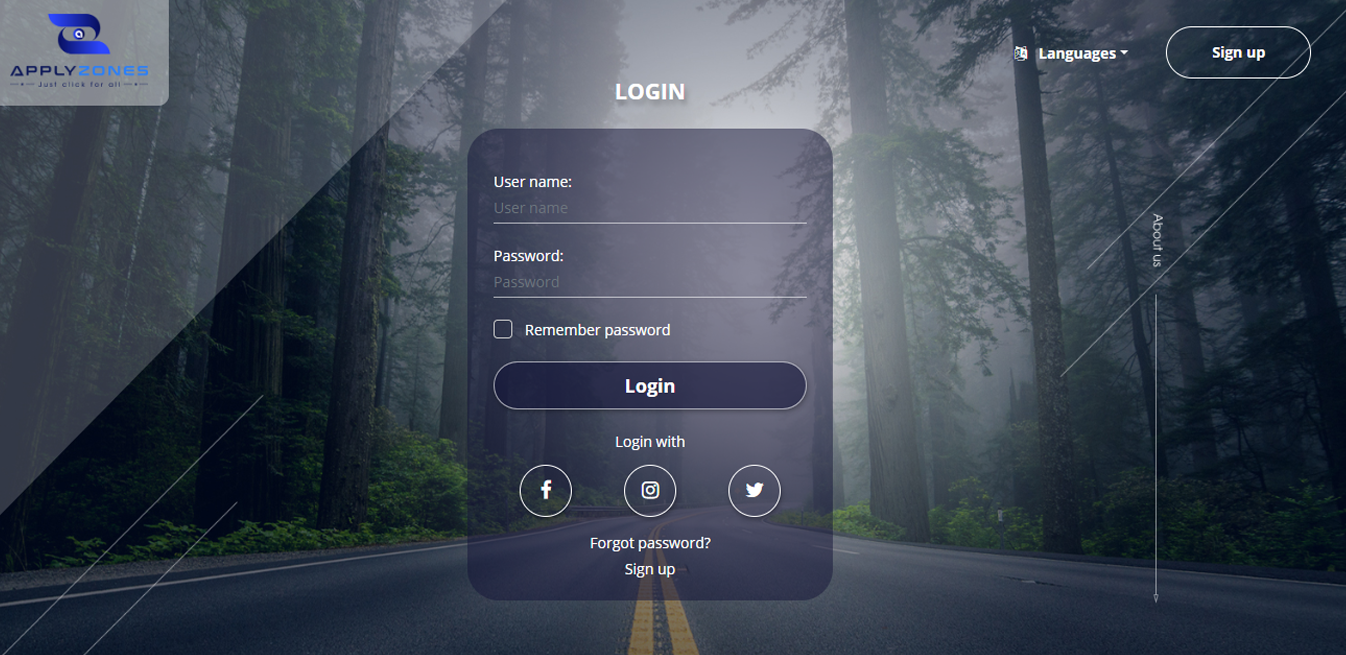 -Once you have an account, log in to enter the system. Applyzones' administration system will display the following information table: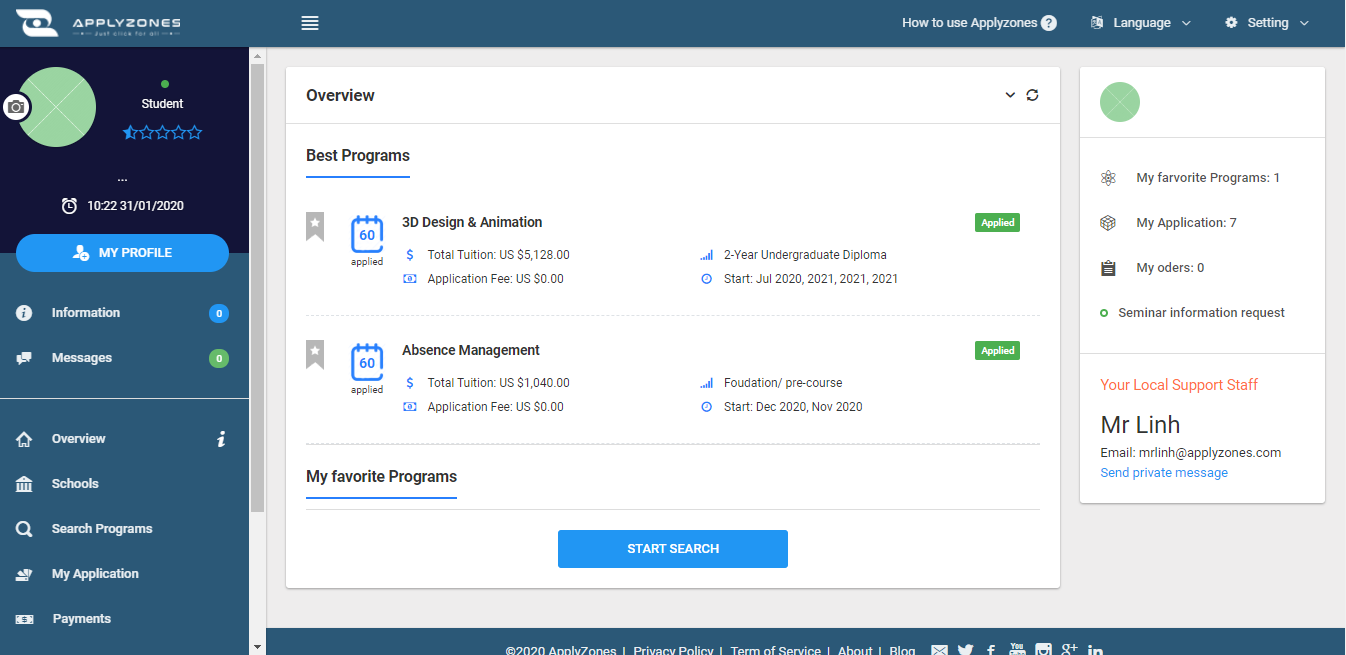 -To apply directly to your favorite school, you are required to create a profile and fill in the information required by Applyzones. Select "My profile" and follow steps: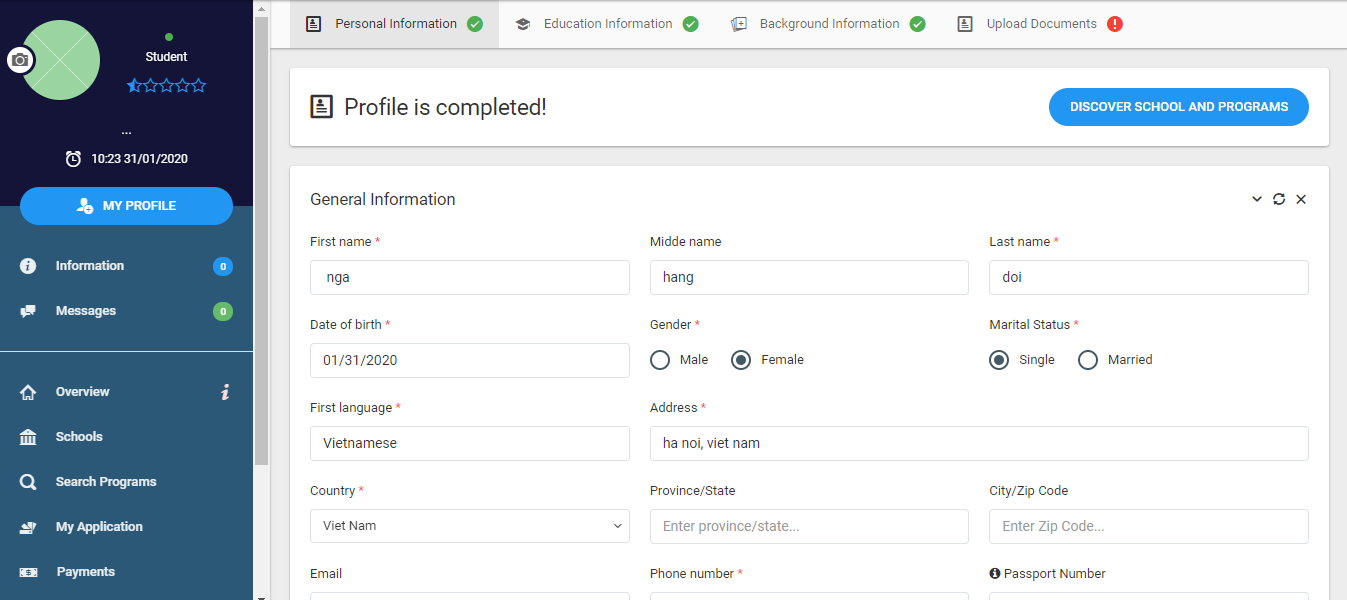 After completing your profile, you can search for courses by clicking on the "Search programs".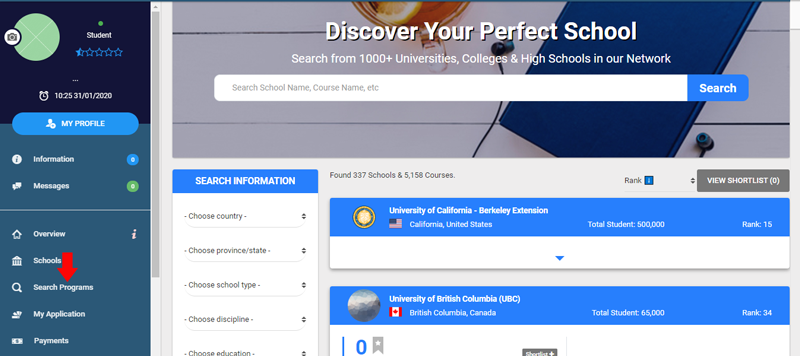 - The system will display a quick search box. You only need to log in the personal information required by ApplyZones as shown below: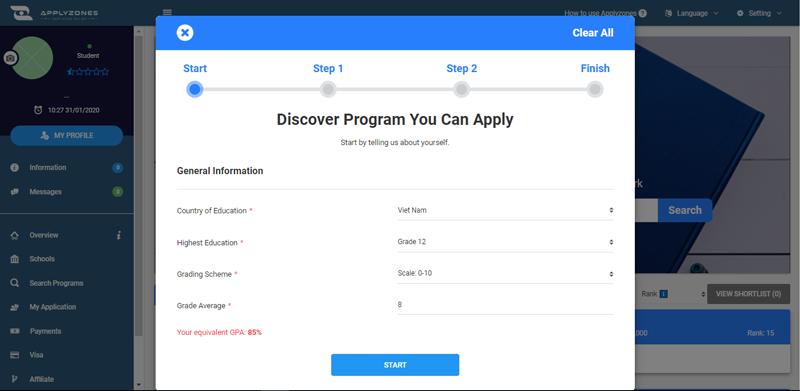 -Country of Education: Choose country where you are studying
-Highest Education: Choose the highest educational level at the present time
-Grading Scheme: Select the grade system that corresponds to the education system of the country you are studying
-Grade Average
Choose "Start" to complete the following requirements including English Scores/ Additional Qualifications, what disciplines study and School you want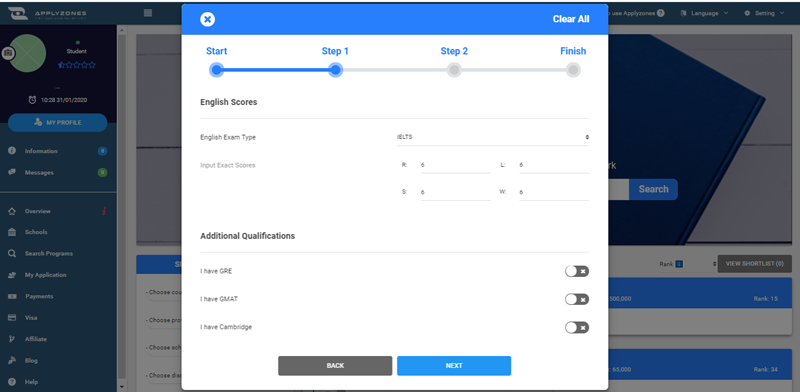 Noted: If you have additional qualifications, please select this section. You will choose qualification suiting for you and completing the following information: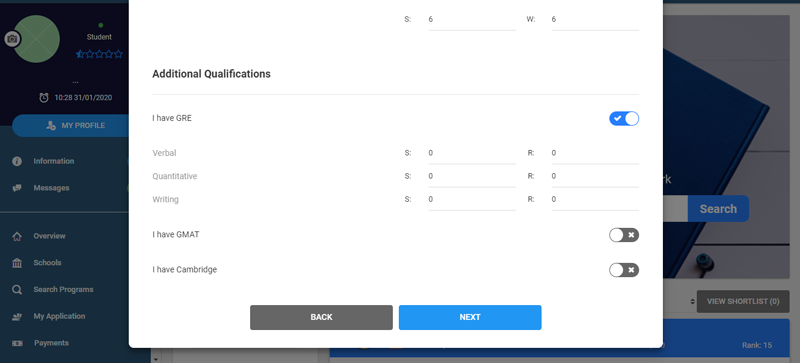 -Click "Next" for next step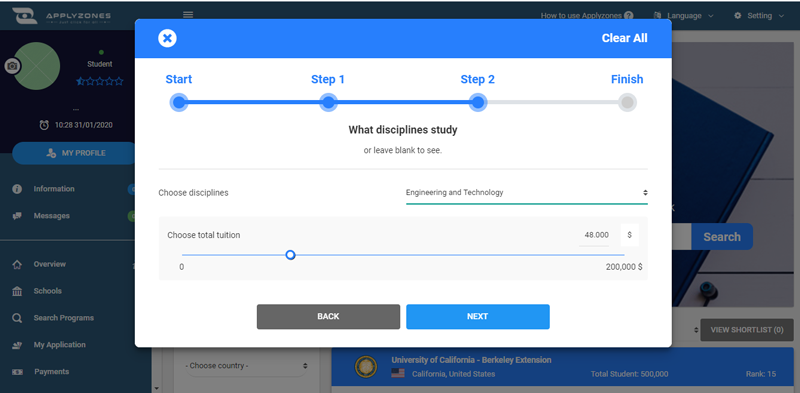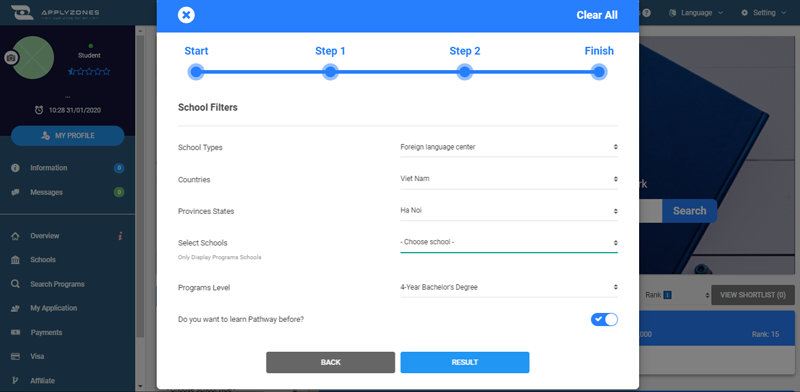 -School Types: Choose type of school you want to study
-Countries: Select country you want to study
-Provinces States: Choose states/provinces you want to study or live
-Select Schools: Choose school you want to study
-Programs level: Select level you want to study
Noted: Please select Pathway course if you want.
Then, click the "Result" button. ApplyZones will display the results of courses in accordance with your condition.
-You choose your preferred courses / schools and check if you are eligible to attend that course / school by clicking the "Check Eligibility".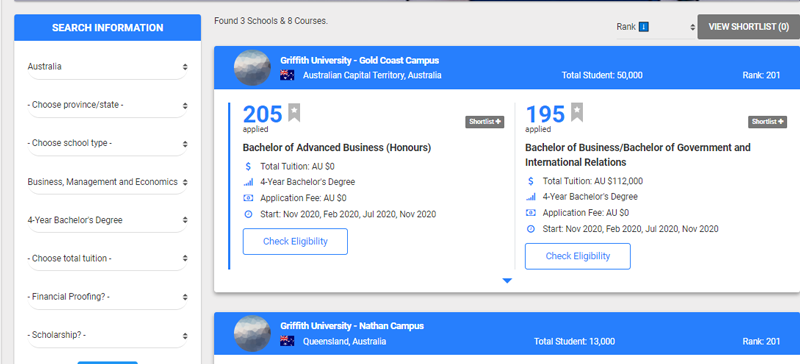 -For courses that you are not eligible to study, the system will display "Not Eligibility"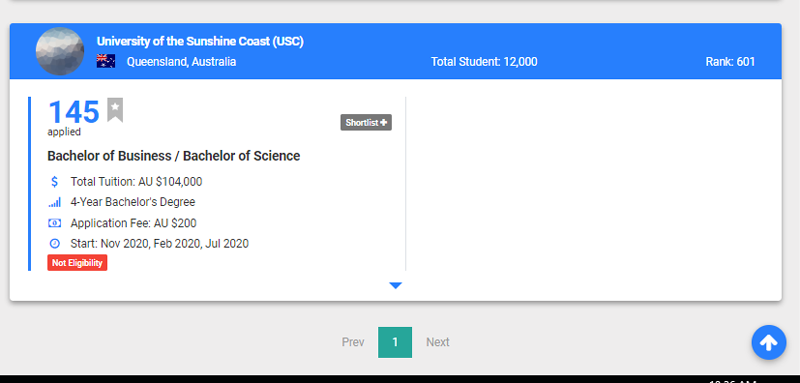 - For the course eligible to study, the system will notify "Apply"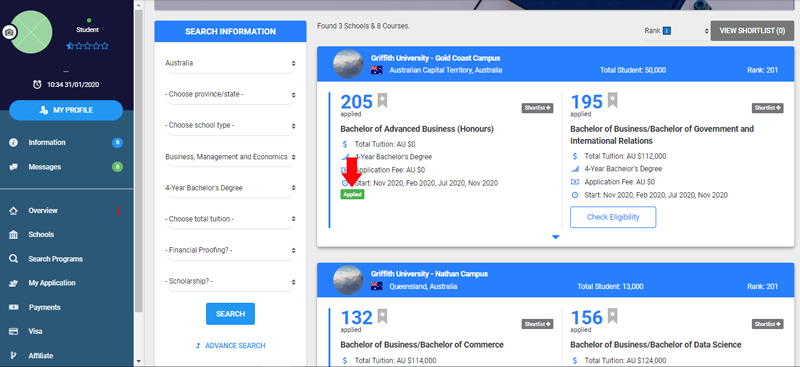 - For courses that are eligible to apply, click "Apply" and the system will automatically send the application to the school you want to study. When the application is successful, the system will display a notice of "Applied"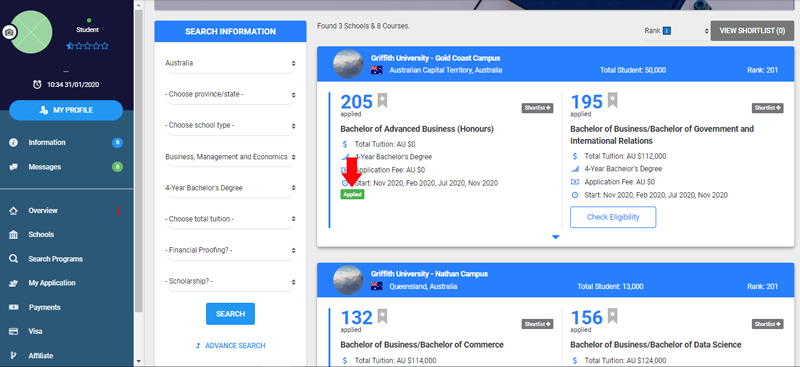 - To complete the application process, select "My Application" to check the submitted courses again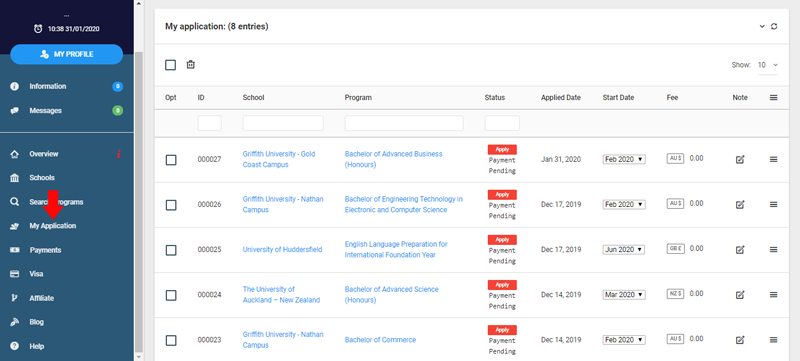 Then click "Pay for application" (spot marked with arrow) to finish your application process on ApplyZones.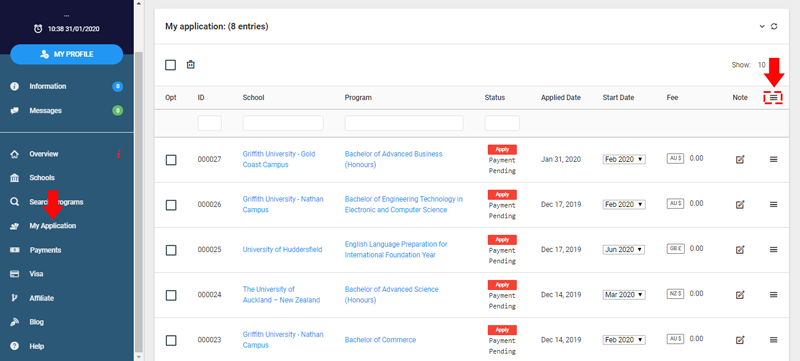 Good luck!