November 27, 2022 | Australian Education Fair - GOLDEN TIME TO STUDY ABROAD
DISCOVER

SCHOLARSHIP OF 30% - 100%

FROM TOP AUSTRALIAN UNIVERSITY

Factors to prepare in the Australian student visa application
The optimal preparation pathway for overseas study application
Application process of the top universities in Australia
Meet and listen to in-depth advice, consultation from school representatives

Time: From 9:30 a.m, Sunday, November 27, 2022

Location: 9th floor, HKT building 85 Vu Tong Phan, Thanh Xuan, Hanoi, Vietnam

>>Register here<<
Australia becomes the HOTTEST overseas study destination in 2023 due to its advantages such as: safety, super TOP quality, a lot of occupation, no difficulty to settle down and the reasonable cost of overseas studying compared to many other countries. However, nowadays to register for the quality study program in Australia, the cost is not cheap. The question is: how can you study at the good university but save money as much as possible? Let's study abroad with ApplyZones to solve this problem through the following Australian overseas study seminar program "Which school is the good place- Save money - High scholarship" Here we are!
For the full convergence of Top universities in Australia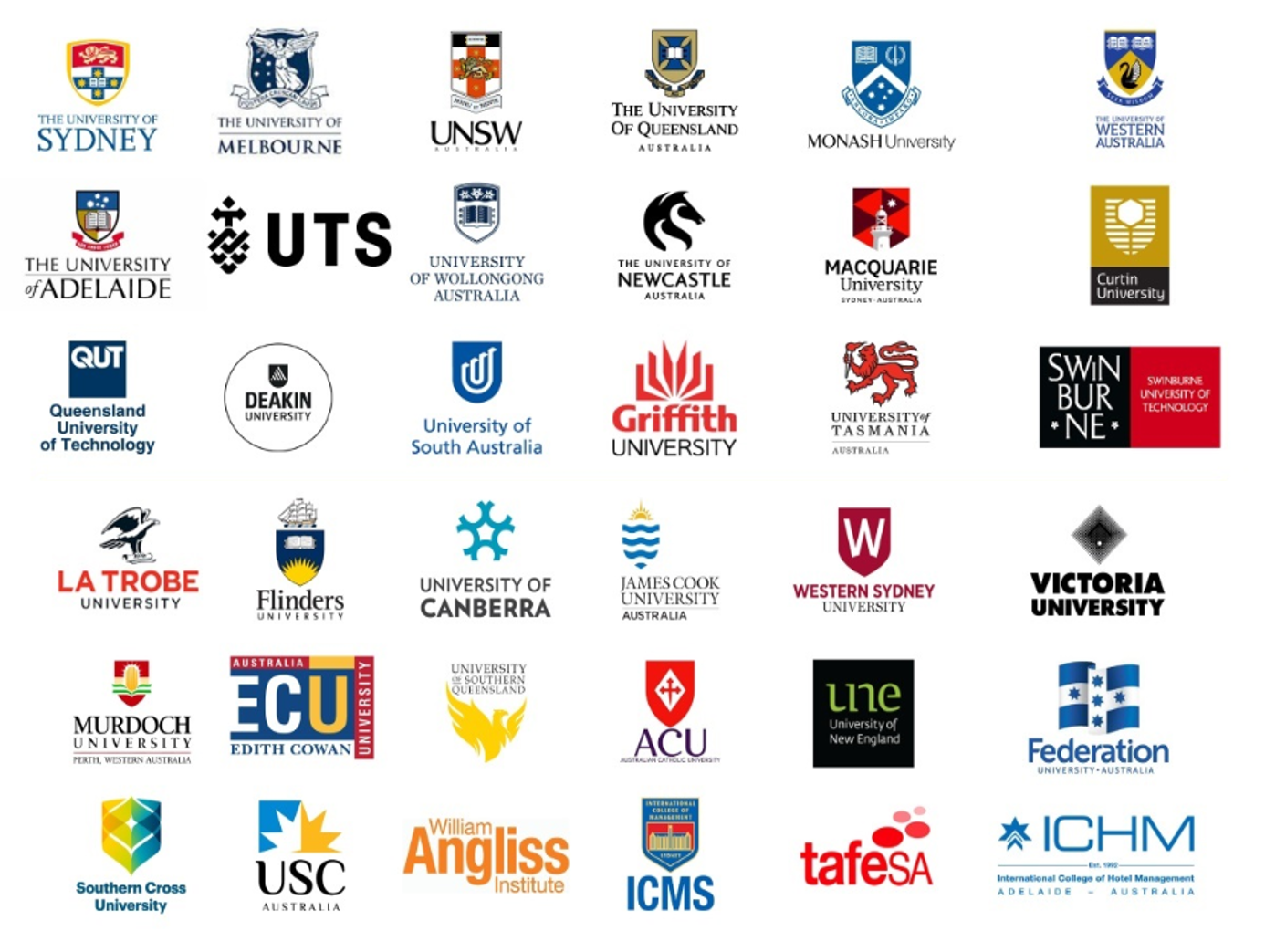 Application for overseas studying
For your convenience, you can scan and send documents to us in advance or bring it to the event:
High School report/record/Transcripts/of the last 2 school years;
High School Diploma or the provisional graduation certificate;
English certificate - if available;
Passport;
Work CV- if applying for the post-graduate program;
Academic achievements, other foreign activities - if you want to apply for a scholarship.
You will get the most useful information at this seminar
This is your chance:
Career orientation for your easy getting job and migration
Direct Question & Answer with representatives of the high-quality universities in Australia.
The unique opportunity to meet many high quality Universities in Australia
Test your ability to apply for studying and getting the highest value scholarship
Check your application with the percentage value of the scholarship
Check IELTS level and English test preparation
Make the plan to choose the school that best suits the student's study ability, finance and learning goals
Why should you study in Australia at this time?
At the present time, choosing to study in Australia is your opportunity for you to choose:
The opportunity to study in the country with the world's leading quality of higher education: up to 7/39 Australian universities are in the TOP 100 best universities in the world.
There are so many jobs available for graduates
Students are allowed to work 40 hours/week while studying. Currently, they can work overtime without limitation until June 2023.
Students can stay for 2-6 years after graduation
There are many scholarship programs to study abroad
International students receive the best support from Australian universities and government.
The extremely generous scholarship policy after border opening: scholarships up to 50,000 AUD of TOP national and international universities
Quick visa processing - no financial proof, no IELTS certificate required
Increase the migration target from 160,000 to 180,000 to 200,000 due to labor shortage
International students can increase their income from working overtime from $35-50/hour
Both husband and wife – spouse visa are eligible to study abroad (one spouse goes to school, the other goes to work full-time)
Studying in Australia is one of the options with many advantages at this moment: the quality training programs, the high scholarships, the moderate study and living costs, the good opportunities for migration later. If you are searching the good program to study in Australia, you can join the program and find your opportunities!
Study pathway for international students
The pupils – students' choice for the appropriate study program:
Completion of grade 7, 8, 9… move on to the higher grade;
Completion of grade 11-choose: pre-university or high school;
Completion of grade 12- choose: direct entry to university if having full points, or college, or pre-university to transfer to university;
Completion of bachelor degree: study the master degree;
Completion of master degree: study the doctorate degree;
In progress of studying at the college-university: transferring to the college-university abroad
8-17 years of age: with choice to study summer, Tet, Christmas.
ApplyZones offers the very attractive offers for the upcoming Australian admission term
Free Laptop gift (conditional)
01 IELTS Platform scholarship
01 test to explore the career opportunities and future direction
Application duration: Register now in the seminar program