Understanding Korea 2019 Contest Writing
Understanding Korea 2019 Contest with the goal of improving and enhancing the image of Korea in the eyes of international friends: "The Center for International Affairs of the Academy of Korean Studies announce the Understanding Korea 2019 Contest Call for Essays. The Center for International Affair at AKS is the home of the Understanding Korea Project, which seeks to correct inaccurate information on and improve contents about Korea in International textbooks"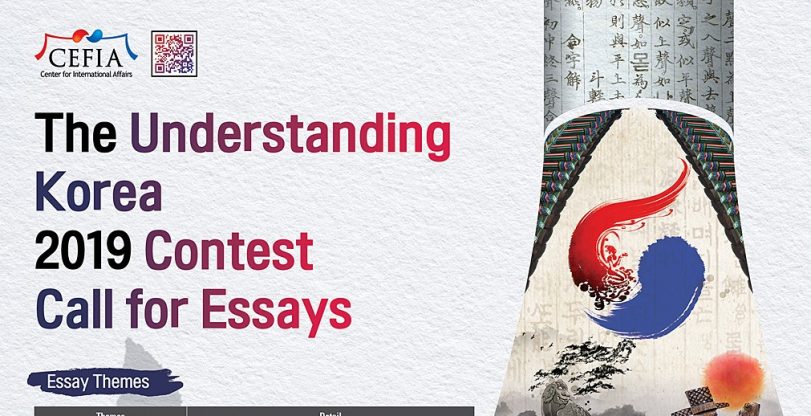 Description
Understanding Korea 2019 contest has 2 topics for candidates to choose to write:
Images of Korea in international teaching materials (international textbooks, internet websites) and suggestions on how to improve the image of the country of Korea
Use Korean sources to promote the development and propose the development of new documents
Note: Winners will be announced on September 20, 2019
Prize value
02 first prizes up to 900,000 won
04 second prizes worth 300,000 won
06 third prizes worth 150,000 won
Request
Not hold Korean nationality
Use English or Korean
How to register
Download the form from the newsletter on the contest website
The submitted essay will not be returned and the copyright will be obtained.
Applicants may be submitted using Topic 1, Topic 2 or both.
Contact
The Center for International Affairs of the Academy of Korean Studies
Email: highspirit@aks.ac.kr
Tel: + 82-31-739-9731, 9725 / Fax: + 82-31-739-9726
All inquiries about the contest must be made by email.
View details: Here
Deadline Understanding Korea Competition 2019: 31, July 2019