Latest Australian investment programs for immigration
Currently, many people are applying for Australian immigration through investment programs, which is a fairly popular types of immigration today. Successful businessmen and foreign citizens with high and stable financial resources can consult Australian investment programs for immigration. If you intend to immigrate to Australia through this program, do not ignore the information that we are about to provide in the article right below.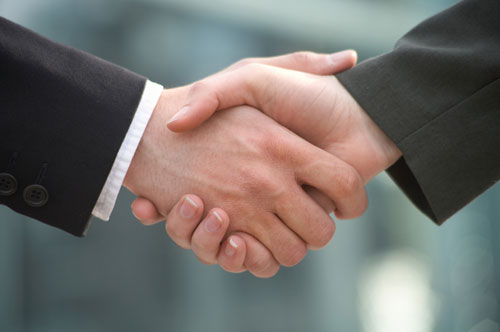 Australian investment programs for immigration
Immigration to Australia through investment programs is an open path for successful entrepreneurs. If you are a foreign citizen who wish to establish a company or invest in Australia, this is the right choice. Currently, there are 2 types of visa for you to apply for Australian immigration through the investment programs:
Each type of visa will apply to different types of business people, with different requirements. You need to find out carefully about these types of investment visas to prepare documents as well as different solutions to immigrate to Australia. In addition to investment, there are still many other programs to immigrate to Australia such as skilled workers, sponsored and marriage visas. The foreign citizens can choose the program accordingly depending on different background and finance.
Australia is a country with strong economic development, but the population tends to age. In addition, the Australian government is also focusing and expanding Australian investment programs for immigration to attract more businesses.
Australian immigrant investors visas
Visa 188
When you are approved for a 188 visa, you will have the opportunity to apply for Australian permanent residence, increasing your chances of acquiring Australian citizenship. This 188 visa program includes 3 subclass:
188A Business Innovation visa: Applicants are successful business people, committed to establishing a new company or investing in a company in Australia.
188B Investment visa: Applicants are companies that have succeeded in providing consumer goods and services. However, these businesses must operate for the purpose of pure investment or speculation, investment in dividends, not personal consumption. The main standard investment businesses are shares, margin deposits, stocks, bonds, gold, or real estate. Next, businesses must invest 1.5 million Australian dollars to buy government bonds of a certain state or territory in Australia for a minimum period of 4 years.
188C Significant investor visa: Applicants are investors who have spent AUD 5 million in one or several designated agencies or organizations in Australia.
Requirements of 188 Visas
Citizens under 55 years old
A successful business or investment at the time of application.
The financial and business status is legal
Be able to pay for a living and running a business.
Other requirements depending on the case of the business owner.
Business Innovation and Investment – 888 Visas
After meeting the 188 visa requirements for a minimum period of 2 years, you can apply for the 888 visa. When you own this visa you can live, permanently reside in Australia, continue your business, as well as enjoying the same rights as a regular Australian citizen. This means that you will enjoy other benefits of medicine, education, health and civil rights.
For the 888 visa, to eligible to apply for permanent residence, the applicant needs to meet certain conditions of the Australian immigration department. Specifically:
The business has a business code.
Applicants have already owned capital and directly manage the business.
A company directly managed by business operations in Australia
Full business report submitted.
Other requirements for reporting revenue and net profit.
There are still many other Australian investment programs for immigration. You can choose based on your company's financial situation and business ability. ApplyZones is an online study abroad platform that includes a lot of information and support. You can access the system to find the necessary information as well as submit your application directly. Through the system, you will not spend too much time and money for research and application process.
In summary, this article contains key information about Australian investment programs for immigration with 188 and 888 visas that are very popular today. We hope that with this information, investors and business owners can choose for themselves the best option, as well as more easily in choosing a permanent residence program in Australia. Good luck!