Information on studying at high school in Australia 2020
Demand for studying abroad in Australia is quite large. Especially parents no longer wait for their children to graduate from high school before sending them to study abroad, but they gradually learn and want to give their children the best education system. Students are sent to study at high schools which have a better and more comprehensive learning environment. This article will help you answer the questions about studying abroad in Australia - the country of kangaroos.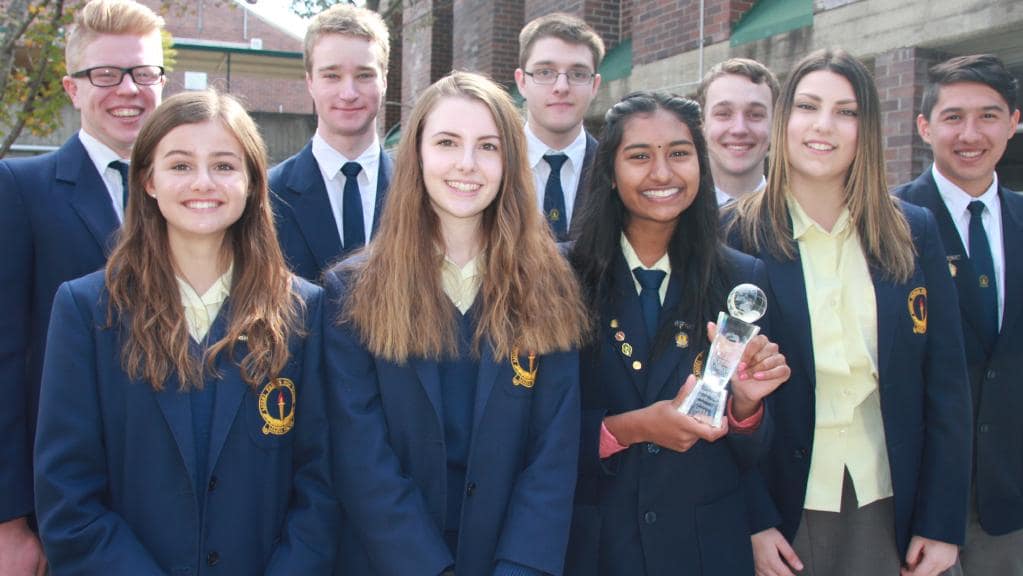 1. Overview of Australian high school system
Australian high school system consists of Years 11 and 12. In each state of Australia, Year 11 and 12 programs have different names. However, students can choose subjects that they find interesting and suitable for their future career orientation.
Subjects such as informatics, drawing, drama, physical education, etc. are provided more for students. There are many choices of curriculum for students such as gifted subjects: music, drawing, art, etc. or follow the curriculum in the classroom. Each student will have different passions so they have the right to choose to study in their desired field. Australian advanced education system focuses on developing the strengths of each individual.
Students can enter Year 12 to take the university entrance examination in schools around the world or take an apprenticeship trade after completing Year 11.
Students who meet the graduation requirements after completing Year 11 program will be awarded a high school diploma. In Australia, some universities select and award scholarships to students based on their high school graduation grades.
2. Requirements for studying abroad in Australia
Age:
Usually over 6 years old, you will be granted a student visa. However, if you are under the age of 18 (underage of maturity), then when you study abroad, you need to prove that you have a guardian. Guardians can be parents or legal guardians. If not, international students must live with relatives. In the absence of a relative to follow, your school must provide full certification, commitment to support general issues. This ensures international students the right to study and train in Australia. Of course, if you do not agree on this, it is very difficult to set foot in Australia to study.
Learning capacity:
The Australian high school system consists of Years 11 and 12, which means that international students need to complete junior high school in their home country.
Depending on the state and each school, the school will require different proficiency of English and academic ability. In general, international students need a high school transcript in Vietnam with good academic performance, and the minimum English proficiency is 4.5 IELTS. There are many schools that do not require international students to have IELTS right away, but international students need to enroll in English courses from 10 to 40 weeks in Australia, to ensure satisfactory and capable of receiving knowledge from the study program.
3. Cost of studying in Australia
Tuition fees depend on the school you attend. The estimated tuition fee is about 10,000 to 30,000 AUD per year - equivalent to 175 million to 525 million VND.
In order to determine the exact tuition fee, it is necessary to clearly define the learning pathway: the duration, the location of the study. In the cities that have a high standard like Sydney and Melbourne, the tuition will certainly be higher than in the other cities. Therefore, choose a high school that suits your family's financial capacity as well as your academic achievement.
4. Cost of living in Australia
Like tuition fees, the money to pay for living, living, travelling and playing in Australia also depends on your own needs. If you live in an expensive city like Sydney, the amount you have to spend is definitely higher than if you live in a cheaper city like Gold Coast (Queensland) or Canberra (Canberra). The general education also does not cost too much for you and your family.
Gold Coast is ranked first in Australia and 89th in the world for cost of living, 40% lower than Sydney.
Canberra is also the 94th cheapest city to study abroad in the world.
Usually, international students in Australia spend about 20,000 AUD per year on the full cost of living. Specifically:
Student insurance: 600 AUD / year
Electricity, gas, internet, telephone: 140 - 300 AUD / month
Travel: 60 - 220 AUD / month
Spending and entertainment: 320 - 600 AUD / month
Residence: 360 - 1120 AUD / month
Homestay: 940 - 1,300 AUD / month
Hostel and renting: 360 - 600 AUD / month.
5. Requirements of Australian student visa application
Proof of identity: Certified copy of passport, birth certificate, identity card, etc.
Proof of accommodation and welfare in Australia.
Health insurance (valid for the duration of studying in Australia).
Financial proof
GTE requirement - an integrity measure to ensure that the student visa program is used as intended and not as a way for international students to maintain ongoing residency in Australia.
Currently, with the new visa framework, the chances of obtaining an Australian student visa are open to international students. If you apply for this type of visa, you are not required to provide the IELTS score and financial proof. You should take this opportunity to reach your dream of studying abroad.