Studying in Australia without financial proof is true?
Australia has a world-leading education, so many young people dream of have the opportunity to set foot and inherit this advanced education system. One of the barriers that make many people's dreams unfinished is a lack of proof of financial resources. So, studying in Australia without financial proof is true? This article will help readers find the most accurate answer.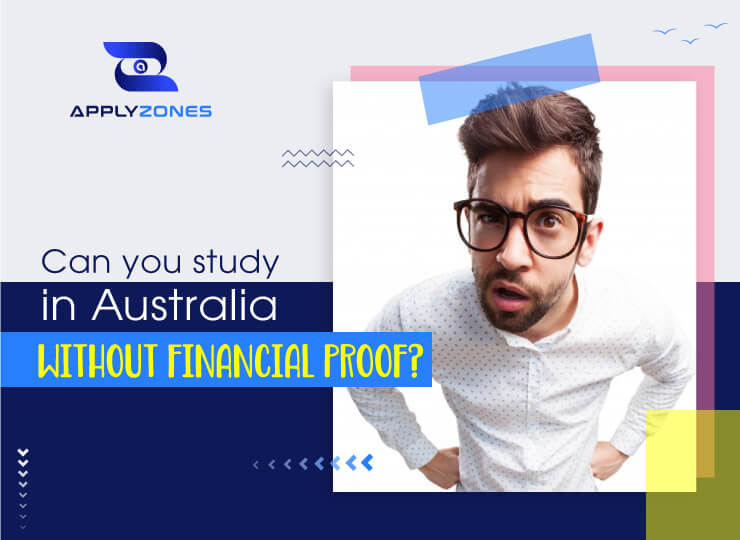 I. What is financial proof?
The financial proof is to show the embassy that you have sufficient financial means while you study in Australia, to cover both your living expenses and your tuition fee. The financial proof is a way to show that you have self-control, economic connectivity in Vietnam and prove that you will not illegally immigrate.
Financial proof simply means income proof, including proof of savings book, the number of assets and the source of the assets you own.
II. Why do you need to submit financial proof?
Currently, the immigration, residence and illegal work is always a problem for developed countries around the world. Many people migrate into their country and work illegally because they want to settle down and seek a stable source of income, which is higher than in their country. Therefore, it can be said that financial proof is the key demonstration for that whether you migrate into a foreign country is for the stated purpose or not. Specifically, if you intend to study abroad, you need to prove that you have sufficient financial capacity to cover both the tuition fee and living expenses for at least the first 1-2 years.
III. Which documents does financial proof include?
Savings book
Proof of income
International students under priority admission consideration: no financial proof required, the visa officer has the right to ask about your financial ability in the processing of your application.
Other cases: it is necessary to prepare documents related to the sponsor (birth certificate, marriage certificate, financial guarantee commitment letter, savings book, digital confirmation balance of bank deposits, red books...)
IV. The most effective way to prove your financial proof for a successful visa application is
To get the highest pass rate, a visa application package must contain the following financial proofs:
Savings book: A savings book is a form of financial proof, proving that you are financially able to cover your studies, travel and other extra costs. The requirement for the minimum amount of money included in the savings book varies depending on the country you will travel to.
Confirmation of bank account balance: The consulate may request additional documents relating to the bank account such as confirmation of account balance to ensure you have sufficient financial means during the journey.
Proof of salary and other income sources: The higher the amount of money in your account, the more you must prove you're the legal owner of that money. Financial sources include your salary and other sources of income. Therefore, the bigger the amount of money in your account, the more you will prove the connection between you and your country.
Documents showing financial performance: It will be a great advantage if your financial activities are stable for a long time, so please provide copies of savings books within the last 6 months to prove that you absolutely can afford when you set foot on new land.
V. How to apply for a visa without financial proof
Currently, the Australian Government has issued a new visa approval policy, which is an SSVF - Simplified Student Visa Framework. This policy is beneficial for students, in particular, it simplifies the admission process.
The features of SSVF:
Students need to provide financial proof and English proficiency to the school in Australia, then they will receive a guarantee after the approval.
When applying for a Student Visa at the Consulate: students need to attach a guarantee not a financial proof and English proficiency.
SSVF creates favourable conditions for students wishing to attend school but does not meet the paperwork requirements.
Applying for an SSVF does not need English certificate (IELTS, TOEFL, PTE, ...), proof of financial resources, amount money of the bank account or bank-approved loan. In addition, SSVF also extends the time to study English for international students before starting to the main course.
Besides the advantages, SSVF still has disadvantages that students should note:
In case of transfer or change of field of study: Visa application must be submitted from the beginning.
When students do not fully attend the class, do not attend full courses, and act contrary to visa purposes: they will be reported by the school.
Perhaps the answer to the question "Studying in Australia without financial proof is true?" is up to the individual student. Proving your financial ability is effective way allowing you to study in this dream country. However, the visa support policy like SSVF still has many shortcomings. Students should choose the most appropriate path for themselves.