Studying in Australia in 2020 is easy to settle and apply for a job
If settling in Australia is one of your goals after the end of the course, understanding the professions where the country is short of manpower is considered a "golden ticket" to help you reach your goals.
When choosing to study in Australia, you need to carefully study the career that you are aiming to pursue and ask yourself the question "Do you want to settle in Australia or return to your country? Surely a lot of students go to study abroad with the ultimate goal of settling in Australia. However, achieving this goal is not a simple task. The following article will partly guide you to choose a career to have the opportunity to settle down and work in Australia after graduation.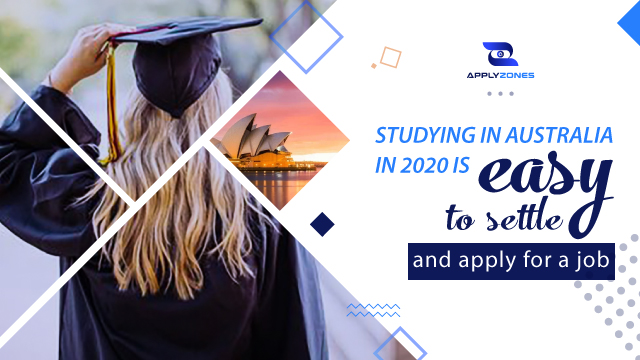 The list of priority occupations in Australia will be updated by the Department of Immigration on July 22, 2019.
In Australia, as in any country in the world, the less job-intensive industries are, the lower the level of competition for a job after graduation, which means that you will be prioritized to find a good job and settlement in Australia. So, what industries are lacking manpower in Australia?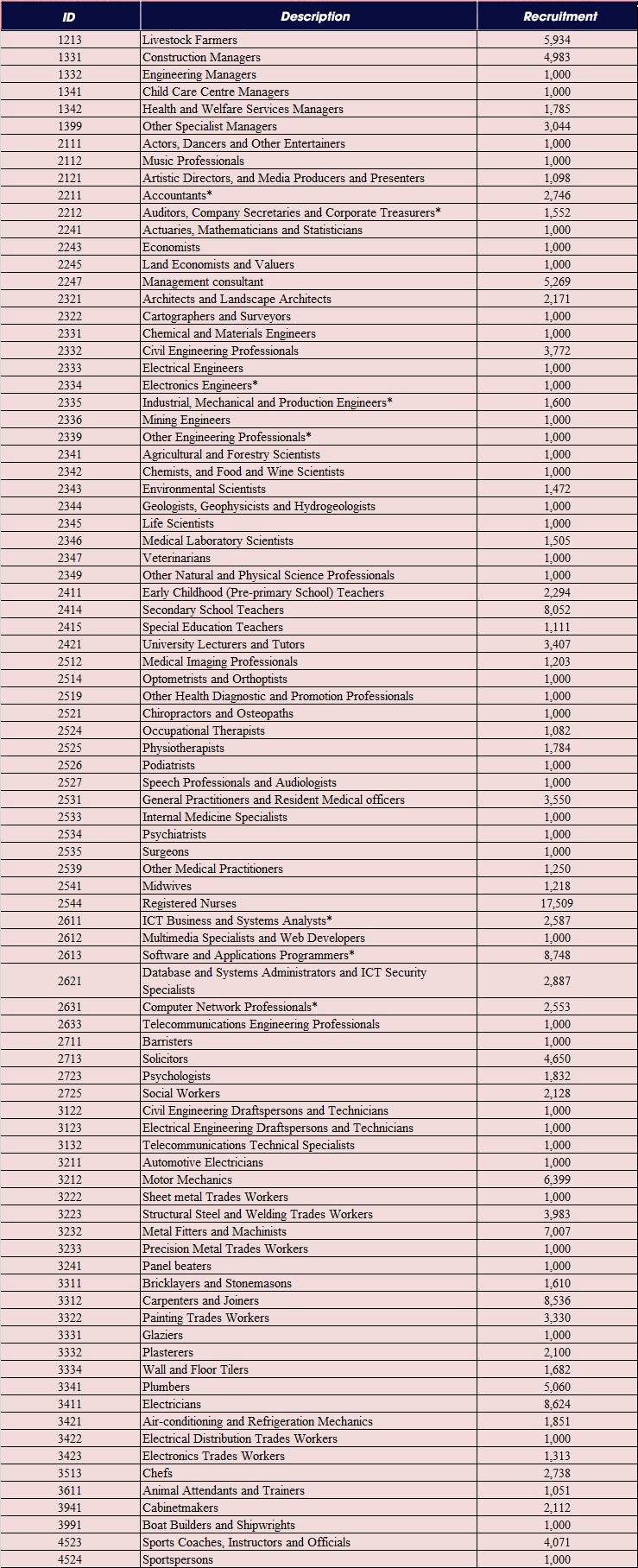 List of Schools that offer the most immigrant careers in Australia
Ashton College

Blue Mountains

Chisholm

Curtin University

Deakin University

Evolution Hospitality Institute

Eynesbury Senior College

Flinder University

Griffith University

SAE institude

ICMS

La Trobe University

Le Cordon Bleu

Macquarie City Campus

Martin College

Deakin College

Murdoch University

Ozford

RMIT University

Southern Cross University

Strathfield College S

Tafe South Australia

Taylors College

The University of Newcastle

The University of Sydney

The University of Western Australia

University of New South Wales (UNSW)

University of South Australia
In addition to choosing the right majors, you need to pay attention to the time and the study path. Because the list of priority professions is updated every year, if the learning period is prolonged, maybe after completing the study, that profession is no longer a priority. Therefore, choosing a reasonable study time is a very important issue. Moreover, with each different study path, students can receive different visa grades, with different requirements in English, finance, processing time and acceptance rates. Students can come to ApplyZones to find out more information and get advice to choose the right route for them.