Australian Skilled Immigration Policies 2020
Currently, due to highly skilled labor shortage, the Australian Government has numerous policies and incentives to encourage international graduates to reside in Australia to work. Therefore, instead of studying 4 years at university, many international and Australian students choose vocational colleges to enjoy lower cost of study, shorter periods of study with curricula that is more aligned with the labor market needs.
Now let explore opportunities for international students who dream of settle in Australia quickly and cost-effectively with Skilled Immigration Policies!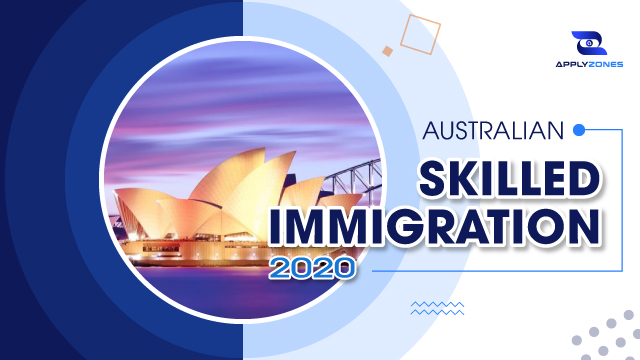 1. New visa policies for Skilled Immigration
International students are required to meet the general requirements of skills work visa as follow:
Under 45 years old
Work or train in an occupation included on the Priority Skilled Occupation List (Medium and Long-term Strategic Skills List, the Short-term Skilled Occupation List, the Regional Sponsored Occupation List)
A minimum IELTS overall band score of 6.0 with no band less than 6.0 or equivalent
Score minimum of 65 points according to point system of Department of Immigration (after the state-sponsored points have been added)
Finer details:
Work experience: Applicants are required a minimum of 3 years of relevant work experience.
Minimum salary: Employees are paid according to Australian current market standard, higher than a salary for skilled immigrants of A$53,900.
Age: At the time of application, applicants are required to be under 45 years old instead of 50 years old as before unless there is an immigration pathway.
Stay period: It takes 2 to 3 years to switch from temporary to permanent residence status unless other immigration pathways are offered.
Professional training: Enterprises guaranteeing employees under ENS/RSMS need to make a payment to the Skilling Australians Fund to replace current professional requirements. Small businesses with a turnover of under 10 million Australian dollars need to pay A$3,000 and others need to pay A$5,000.
Skills list: Occupations are included on Medium and Long-term Strategic Skills List is applied as a direct settlement on ENS/RSMS. Supplementary occupations help to support rural business owner.
457 Visa Transfer: There is no changes in requirements for 457 visa applicants: 2 years of work experience before applying, under 50 years old, unchanged occupation.
Besides, the South Australia's government offer greater opportunities for high performing graduates.
Skilled Nomination Visa (subclass 489) for international students who are permanent residents of South Australia (SA)
From 28 February 2019, Immigration policies in SA will offer state nomination for the Provisional 489 visa to any applicant who is a current or former international student residing in South Australia; and has resided continually since March 2012 or earlier and continues to reside in South Australia; and is currently working in any occupation (does not have to be at a skilled level) for at least the last 3 months (minimum of 40 hours per fortnight); or studying a course with a minimum duration of one academic year in South Australia.

Many priorities for international graduates with high performance in South Australia.
South Australia help international with high performance (GPA of 6.0/70 and above) from SA's public schools (for the last two years) to be easily offered sate nomination through "excellent graduation" with following priorities:
Work experience and English language waiver.
The chain migration pathway offers access to occupations on the expansion category of State Nominated Occupation List or Supplementary Skilled List.
For other students who have performed very well in their studies, but not to a GPA of 6.0 and above, South Australia will offer Provisional visa nomination (subclass 489) to those scoring a GPA of 5.20 to 5.99. This will allow these students to spend longer in South Australia via other temporary pathways available.
2. Australian Skilled Immigration Policies, which school should we study?
Australian Pacific College – studying a trade without IELTS results.
Founded in 1993, Australian Pacific College (APC) is a registered ELICOS and NEAS English language center for international students, accredited by Australian Government. APC has many campuses, therefore it is convenient for students to choose the location that best for them. The College is based in the center of Sydney city with campuses in Manly, Bondi and Brisbane. Each year, there are 5,000 international from 70 countries worldwide studying in the College. APC has direct entry agreements with many Australian prestigious universities, providing pathways into Undergraduate and Postgraduate programs. This also allows students who have completed APC's specific English course and meet the entry requirements of partner schools can directly enter university without IELTS results.
HOT Information Technology of AIT Australia
Academy of Information Technology (AIT) was founded in Sydney, the most modern and dynamic city in Australia, in 1999. AIT's mission is to provide students with a wide range of quality programs and help students achieve high-standard learning outcomes; therefore, AIT committed to providing not only vocational education but also specialist higher education via attractive scholarship programs. AIT's experienced and enthusiastic lecturers always nature student's passion for a creative industry as well as provide them with valuable skills and experience to entering into the workforce.
Imagine Education Australia
Imagine Education Australia is a Vocational and Training center and privately-owned English Language Center with campuses in Southport, Gold Coast, Queensland, Australia. The school provide a wide range of ELICOS English language courses (a famous English language program in Australia), from general English to English for Academic purposes, test preparation and Foundation. Imagine Education Australia also provide vocational courses in a wide range of areas such as automotive engineering technology, business, finance, community services, hospitality, childhood education and health.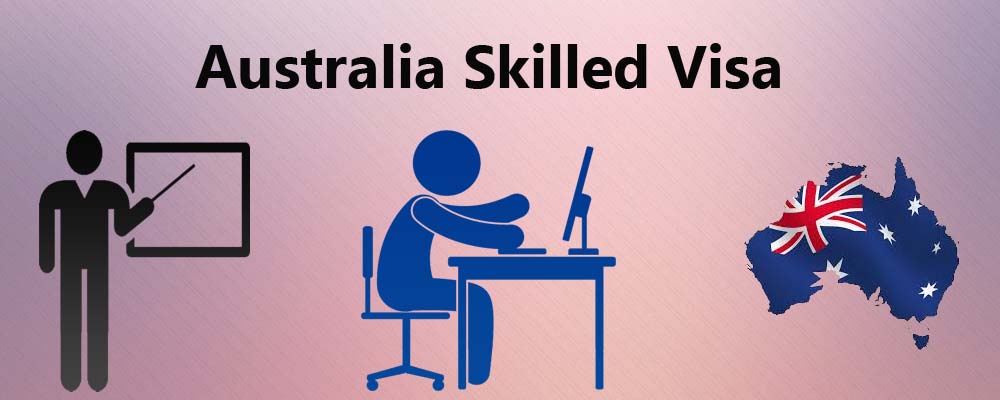 Evolution Hospitality Institute
Evolution Hospitality Institute is a hospital training provider. The institute provides programs for both domestic and international students. EHI specializes in training hospitality areas such as Pastry Cooks, food and beverage, hotel and more. With dedication and enthusiasm of the staff, lecturers, the support network of students and partner companies, the institute has won the 2014 NSW Small training provider of the year award.
With information about Australian Skilled Immigration Policies, ApplyZones hopes you will make a reasonable choice if you intend to settle in Australia after studying abroad. Prepare yourself for the study abroad route and the appropriate direction for your study abroad to become interesting and achieve the goals you set.