Cost of studying in Australia 2020
Australia is now an ideal destination for young people who want to study abroad. So, the question is what does it cost to study in Australia? In this article, we will update and provide information related to the cost of studying in Australia in 2020 for students and their families to refer.
It is not difficult to explain why Australia is always on the top list of countries attracting international students. Australia is a country with a strongly developed economy and high average income per capita. The climate in Australia is mild and cool, the culture is diverse and especially Australian people are friendly. Moreover, Australian education is very advanced, always at the top of the education rankings worldwide. Although there are only 43 universities across the country, Australia has 6 universities in the top 100 and 15 in the top 250 universities in the world. This is a strength of Australia that makes this country attract talents from all over to come to live and study.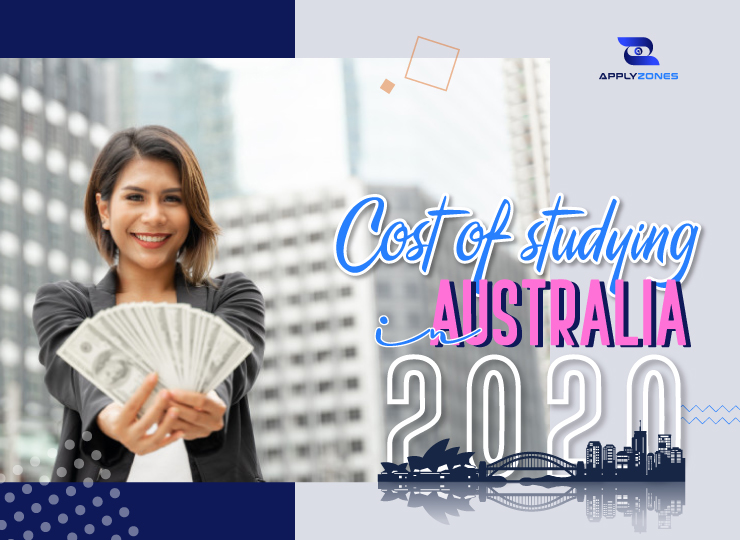 Despite such advanced quality of education and such a high standard of living, the cost of living and studying in Australia is very affordable. Compared with other countries like the US, UK, and France, the cost of studying in Australia is not high, which can be suitable for many Vietnamese families. The cost of tuition in Australia varies among schools due to many factors, such as the program the student enrolled, the location of the school, the infrastructure, etc. In addition, students must pay other fees such as library card, bus pass, etc. before the start of the term. Australian top universities may have higher tuition than others.
1. Cost of housing
There are many types of accommodation available for international students in Australia. Depending on the program and the duration of the study, international students can choose suitable accommodation. Some types of accommodation for international students that you can refer to are:
Student accommodation is one of the popular options for international students in Australia. Melbourne and Sydney have the highest housing costs in Australia, therefore, students studying in these two cities also pay for accommodation more than in other cities. Average housing rates range from 225AUD - 250AUD per week. This cost includes furniture such as tables and chairs, beds, closets, ... Also, students have to pay an application fee of 200 AUD and a deposit of 800 AUD.
In Australia, homestay or boarding services are also popular. With this type of accommodation, international students can easily get acquainted and learn about the Australian lifestyle and culture. The cost of this type of accommodation ranges from 400-1200 AUD per month depending on whether the meals are included or not.
Renting a private apartment
International students are also able to choose this type of accommodation to share with their classmates or fellow students. It is often chosen by Vietnamese international students. Housing costs usually range between 300-1300 AUD per month. However, these apartments are often not furnished, so you will have to buy the necessary furniture yourself.
Rent a room at a guest house or motel
This is the cheapest type of accommodation for international students. The guest houses or motel rooms are usually small in size, which houses 2-3 people. The kitchen and toilet will be shared. Room rates will range between 350 - 500 AUD per month.
2. Cost of studying
The cost of studying in Australia will depend on the level and study program you enroll. The higher the level of education, the higher the tuition fee will be. The following fees are based on the program of study in Australia (in Australian currency: AUD):
High School Program: $ 8,000 - $ 32,000
University Preparation program: $ 18,000 - $ 21,000
Undergraduate program: $ 18,000 - $ 36,000
Postgraduate program (masters, doctors): $ 14,000 - $ 37,000
Above is the average general tuition fee of the universities in Australia. This cost can vary widely, depending on the school and the city you enroll.
3. Travel and personal expenses
This cost includes expenses such as telephone, insurance, internet, shopping, entertainment, etc. International students should also estimate this cost to save a considerable amount of money during the school years in Australia. The total cost usually ranges from 500 - 900 AUD per week. To earn extra money, you can take a part-time job. International students are allowed to work 20 hours per week with an average salary of 10 - 30 AUD per hour.
This article is about the costs of studying in Australia. Hopefully, the article will help you and your family consider the costs of studying abroad. We wish you soon achieve your dream of studying abroad and success in life.