Fields of study and career opportunities in Korea
Fields of study and career opportunities in Korea get a lot of attention from international students who want to study in Korea. If you intend to study abroad in Korea and want to pursue a certain field, so do not ignore the useful information that we are about to provide in the article below.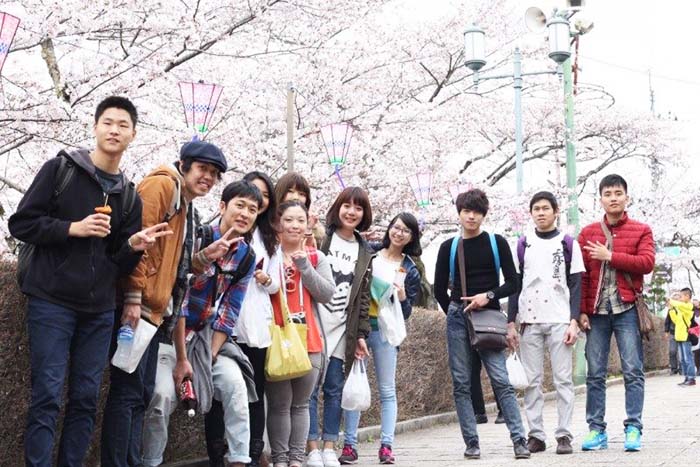 Field of study in Korea
After determining the country you will study in, determining your major is very important. This major will help you find the job you want with a reasonable salary in the future. Korea is a very developed country with a strong economy. Every year, this country attracts thousands and millions of international students coming here to study.
In most universities and colleges in Korea, there are a variety of disciplines for students to choose from. You need to make choices based on your capabilities, your financial ability and career opportunities. Many students currently do not see their orientation and still do not know which field to choose appropriately.
Some hot disciplines with open career opportunities in Korea
Defining your field of study should be done from the very beginning, to set the stage for your future career. When you determine exactly what you want as well as a career that suits you, you will save a lot of money and time. You can refer to a few hot disciplines that are becoming trending as well as providing many opportunities for international students.
Tourism and hospitality
The demand for tourism and relaxation of the people is increasing. As a result, the demand for human resources of tourism and hospitality also increases. Tourism and hospitality are becoming one of the hottest industries today, providing many job opportunities for graduates. Studying the hospitality industry in Korea, you will be provided with the necessary knowledge and basic and specialized skills to meet the job requirements, gaining more experience.
After completing your studies in Korea you will have the opportunity to work in positions such as:
• Hotel receptionist
• Housekeeper
• Staff in the large restaurant
• Tour
• ...
Most of the universities in Korea deliver tourism and hospitality courses in English. Therefore, students who are good at foreign languages ​​will have a huge advantage. Besides English, you also need to be fluent in Korean. The competition in the job market is huge, when you are fluent in Korean and English, your job opportunities will increase. After 2 years of working, you can permanently live in Korea or work in other countries such as Hong Kong, Europe, America, Singapore,...
Information technology
In the era of modern technology 4.0 like today, the choice of studying information technology is quite reasonable and correct. In the IT field in general, there are many majors for students to choose from. You need to know your strengths to choose the most accurate major. Korea always offers many scholarships for students to pursue their dreams.
Some positions you can refer to after completing your studies in Korea include:
• IT specialist
• Computer specialist
• Web programmer
• Code supporter
• ... ..
Engineering
Currently, many young men are interested in studying engineering in Korea. This is a developed country, with a developed industrial economy that requires a large source of technical personnel. The salary of the technician is quite high and stable. So many students chose this major to study in Korea. In engineering, there are many positions for graduates that you can refer to such as aeronautical engineering, marine engineering, oceanic engineering etc...
Arts
Art is usually reserved for the gifted and qualified students. Students who love singing, dancing, acting, playing musical instruments, fashion design, graphic design, ... definitely should not miss the opportunity to study in Korea. The explosion of the film industry in Korea must be recognized by the whole world. If you also love this field and want to come to Korea to improve your knowledge, you should not miss this opportunity.
Economics
Economics has always been a field of study that has been chosen by many international students. This is an extremely necessary discipline for the development of a country. Korea has a large and developed economy in Asia. Therefore, while studying here you will have the opportunity to gain many valuable experiences. Moreover, after graduation, you also have the opportunity to work in many different positions in major corporations in Korea.
In short, we can found that it is quite difficult to choose a field to study in Korea. Making a hasty choice can have unfortunate consequences, or affect your future direction. We hope that the information will be useful to students who are just starting to learn about studying in Korea as well as in the process of choosing a suitable major. In addition, you can also visit ApplyZones- online study abroad platform for more useful information.