Studying Events in Korea is "hot" than ever
With the creation, dynamism and a huge income, studying events in Korea in recent years has increasingly received the attention of young people. So, what is the characteristic of events? What is the best school to study? Let's find out detailed information about studying events in Korea with Applyzones!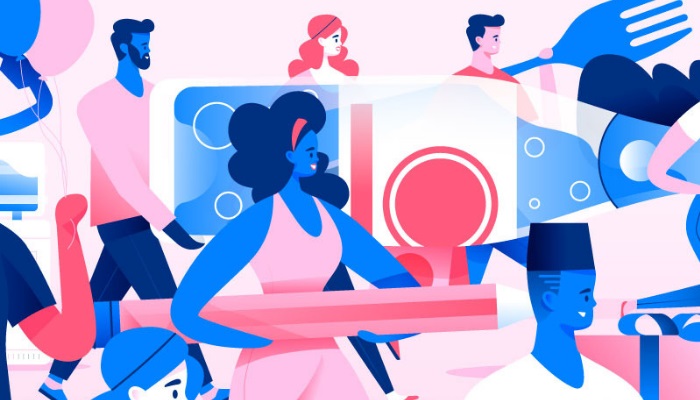 Studying Events in Korea is "hot" than ever
The society is more and more developed, the needs of people are higher and higher. Therefore, many new professions have been born to meet those needs, one of which is the events industry chosen by many young people today.
Studying Events, students will have the opportunity to experiment with many different interesting jobs. From the courses such as Event and Festival Management, Event Directing, Marketing and Communication, Public Media, Television, Social Media ... students will accumulate a lot of Marketing knowledge, and enhance essential soft skills in life, such as:
- Ability to present in public and communicate confidently and fluently.
- Practice good teamwork, connect with members
- How to establish relationships in society
- Ability to create, solve situations in reality flexibly
- How to build your plan and manage your plan
- Be dynamic
- Be careful, meticulous and persistent
With the above characteristics, the event industry is very suitable for young dynamic, creative people who are interested in activities and can withstand the pressure of work, not afraid of challenges.
Known as a country with the leading economy and education in Asia, studying Event in Korea will be a right direction to help you develop comprehensively, cultivate, accumulate many valuable experiences in the most modern and professional learning environment. Besides, in the past few years, Korea's communication industry has been on a strong development momentum and has a great influence on many countries around the world. This leads to the development of the event industry, so students will have opportunities to practice and learn at many leading companies in the field of entertainment and while studying in Korea.
What are the requirements for studying Events in Korea?
Like many other disciplines, if you want to study events in Korea, you must also meet the following requirements:
+ Have graduated from high school with a good academic performance for no more than 3 years.
+ Achieve the Korean TOPIK 3 or higher or IELTS 5.5 if the program taught in English.
+ Demonstrate financial status of at least 10,000 USD in the bank savings over 6 months by the time of application.
+ Have good health and not suffering infectious diseases
+ Not violate or no relatives who are violating the law of residence in Korea.
South Korea to study events after graduation will do?
After graduating from universities, with the knowledge and professional skills that have been learned, students have the opportunity to become an expert at events, conferences, planning to advertise, drafting company events ... or taking on the following positions:
+ Event management and monitoring
+ Event coordinator
+ Event planner assistant
+ Event planner
+ Responsible for managing high-level events
+ Experts in organizing seminars and conferences; events aimed at raising funds; exhibition activities; trade fairs
+ Marketing and advertising staff
In particular, in the current period of the strong development of the media industry, the event is seen as an industry with great potential for development in both Korea and Vietnam. With an event degree from prestigious universities in Korea, finding a stable job with a high income after graduation is easier than ever.
Top university to study events in Korea
Hanyang University
- Enrolment fee: about 977,000 won
- Korean course:1,350,000 -1,500,000 won/semester (duration of 10 weeks)
- Average tuition: 8,413,000 won/year.
Dankook University
+ Korean language: about 1130 USD/ 10 weeks (1 semester)
+ Average tuition: about 8.005,000 won/year.
Sungkyunkwan University is one of the prominent universities ranked in the top of the leading event universities in Korea.
Tuition:
+ Undergraduate: from 3,478,000 won - 4,557,000 won/ semester
+ Postgraduate: 4,988,000 won - 7,680,000won/semester.
Above is the information about studying an event in Korea. If you need detailed advice on application procedures for studying abroad or information about choosing a school in Korea, please visit ApplyZones to quickly conquer your dream of studying abroad!