Latest information about studying pharmacy in Korea
Pharmacy is one of the hottest disciplines in Korea today. Pharmacy graduates will not only have a stable job, but also have a very high income. In this article, we will provide you with latest information about studying pharmacy in Korea.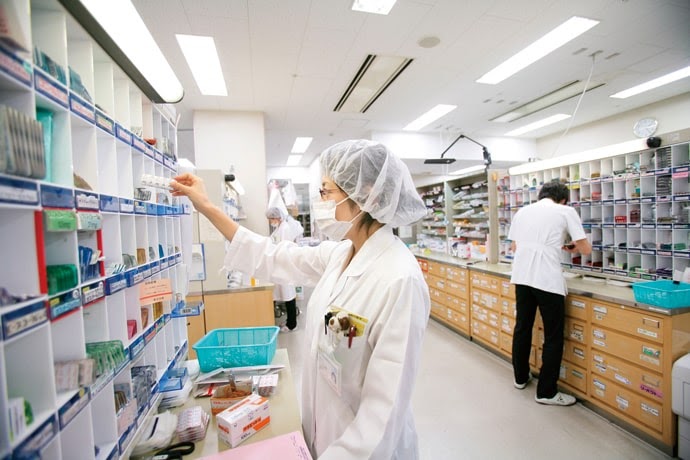 What is attractive about studying pharmacy in Korea?
Korea is a country with a strong growth rate, so health care is more and more important to the people. This is also the reason why a lot of money has been invested in the pharmaceutical industry in recent years. Therefore, students who have completed studies in Korea will be highly appreciated internationally.
When studying pharmacy in Korea, international students will have the opportunity to expose to the scientific achievements of the most advanced pharmacy in the world. Learning in an environment with full facilities, modern and advanced equipment from laboratories, research rooms, practice rooms helps students directly access new science and technology and have the most convenient study and research conditions.
Furthermore, the faculty at Korean universities are all the leading doctors with professional experience, domestic and foreign experts. This will help students have the opportunity to learn and exchange with teachers with many useful things.
After completing studies in Korea, you will own a degree that is recognized by the world and has the opportunity to apply for a job in many places such as the US, UK, France. In particular, the pharmaceutical industry is considered a noble profession in Korea, so you can easily convert to an E7 visa to stay in the long term.
In addition, the cost of studying pharmacy in Korea is much cheaper than in European schools, international students are also allowed to work part-time to cover their lives.
Best universities in Korea to study pharmacy
In Korea, the pharmaceutical industry is interested and thriving, so there are many schools specializing in this field. Choosing the right school depends on your own preferences as well as abilities and financial ability. Here are the top quality universities in Korea you can refer to:
+ Seoul National University
+ Ajou University
+ Chonbuk National University
+ Dong-A University
+ Hallym University
+ Chung-Ang University
+ Pusan ​​National University
+ Hanyang University
+ Kosin University
+ Kyung Hee University
Cost of studying pharmacy in Korea
Whether you study pharmacy or other disciplines in Korea, you still have to ensure that you are affordable to pay the following fees:
Cost of learning Korean in Vietnam
Each Korean course will last from 3-6 months and cost about 4,000,000 to 6,000,000 VND. In addition, in the course of studying you also have to pay additional living expenses, the total of both language learning and living expenses is about 11,000,000 to 13,000,000 VND.
Costs of application to study pharmacy in Korea
This includes:
+ The cost of making application is about 500 USD-550 USD
+ Proof of finance: according to Korean law, international students must prove that they have a savings book of 5,000 USD -10,000 USD deposited at the bank at least 6 months before the time of the student visa interview.
+ Visa application fee and air ticket: This is the last amount that international students have to pay in Vietnam before coming to Korea. The cost will vary depending on the time, with an average of about 300 - 400 USD.
Tuition fee
In Korea, there will be tuition differences depending on the type of school, public or private. On average, international students will have to pay from 4,000-5,000 USD/semester for the undergraduate programs and 5,000-6,000 USD/ semester for the postgraduate programs.
In addition, you can also pay an additional selection fee of 50-100 USD (depending on the school), Korean course fee from 800 -1,000 USD (if you have not yet guaranteed language proficiency to study the main course).
Living expenses
In addition to the tuition fees, international students need to prepare an amount of money to pay for living activities such as meal, accommodation, travel, utility bills ...
In short, the total cost of studying pharmacy in Korea you need to prepare will be from 200,000,000 VND -250,000,000 VND. Compared to the study program in some countries such as Singapore, Canada, the US, the cost of studying here is considered to be much more affordable.
Above is the information about studying pharmacy in Korea. If you still have questions or plan to study in Korea in 2020, do not hesitate to contact Applyzones for more detailed advice!