Study Law in Korea – Opportunities for international students
In today's increasingly developed society, the demand for studying in Korea is increasing. There are more and more issues related to laws and disputes, therefore, students who are passionate about the law will have more career opportunities, changing their future as well as developing themselves in Korea. Let's explore this profession as well as Korea in the article right below.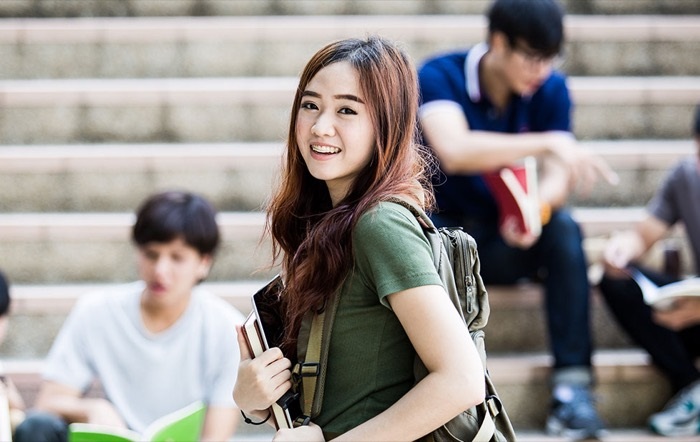 Studying Law in Korea
Law is a pretty hot profession with a very high salary. If you gain a degree abroad, your salary will be higher than the general. Many companies and businesses are willing to pay a lot of money for lawyers and legal advisor to protect their interests. A good lawyer will assist with legal issues, procedures and everything related to the law for the enterprises.
The society is developing more and more in the direction of industrialization and modernization, and issues related to the law are increasingly appreciated. Along with that, the demand for human resources of enterprises is increasing. Many companies are not afraid to spend large sums of money on good lawyers, who will support legal issues, procedural problems, and laws for enterprises.
Why study Law in Korea?
To study and develop a career abroad, students need a lot of effort and motivation. The reasons below will give you more motivation to help you with more determination to change your future as well as assert yourself.
Shortage of human resources
Korea is a very developing country, its economy is undergoing obvious changes. However, human resources with good legal expertise and qualifications are limited. The private or state-owned businesses all need a team of highly specialized lawyers to handle legal procedures. Therefore, if you gain a degree abroad, namely Korea, you will have a huge advantage when applying.
High income and many incentives
The law industry greatly affects the status as well as the development of companies and businesses. A good lawyer will decide the survival of an organization. Therefore, companies and businesses will not hesitate to spend a decent amount of money to be able to invite the most famous lawyers, with the highest expertise and highest rate of successful defence cases.
Besides the official salary, lawyers also enjoy many other salary support, as well as bonus regime.
Open job opportunities
When you gain a Law degree in Korea, your profile will be highly appreciated. As a result, your employment opportunities increase. If you have a lot of experience, the salary will be increased. Fairness is always a top priority, especially in a developed country like Korea. So, law international graduates in Korea do not have to worry too much about their future jobs as well as stability.
Requirements and costs to study Law in Korea
To be eligible, international student have to meet English language requirements. If your foreign language skills are good, your chances of application approval will increase. Besides, you need to meet the following requirements:
Have completed high school education (for a maximum of 3 years)
No need for a Korean certificate, but TOPIK 3 or above is required to study Law.
No criminal record, no wanted, or not suffered from infectious and dangerous diseases.
Have enough financial resources to pay tuition and living expenses
Application fee
More specifically, the costs you need to ensure and prove to be eligible to study Law in Korean include:
Application fee
Air ticket
Tuition of one academic year
Dormitory fees (within at least 6 months)
1-year insurance fee
Other costs
In total, these costs will range from 180 million to 220 million. Therefore, you need to determine your financial resources before completing the application or choosing the most suitable location to study.
Best Law universities in Korea
Choosing the right university is very important for international students. Different universities will be different study programs, tuition and support programs for international students. You can refer to three universities that meet international standards and chosen by many international students, including:
Seoul National University
Dongguk University
Transnational Law and Business University
Here are all reputable and highly ranked universities. The education system of these universities is always being renovated and improved as well as invested with modern equipment and spacious infrastructure.
In summary, studying Law in Korea provides international students with a lot of job opportunities as well as attractive salaries. When studying in Korea, you will gain more hands-on practical experience besides theory. To find out more information, you can visit ApplyZones - online study abroad platform. We hope that the above article will further support you in the process of choosing a country and school to study or settle in.