All information about studying interior design in Korea
In the era of industrialization and modernization, the demand for quality and aesthetically pleasing interior design products is more and more popular. There is an increasingly attractive job opportunity in the design industry. Instead of countries such as the US, Australia, and Canada, Korea is becoming a trend of choice for many international students to study interior design. So what are the advantages of studying interior design in Korea? How much is the tuition fee? ... Let's find out through the article below with Applyzones!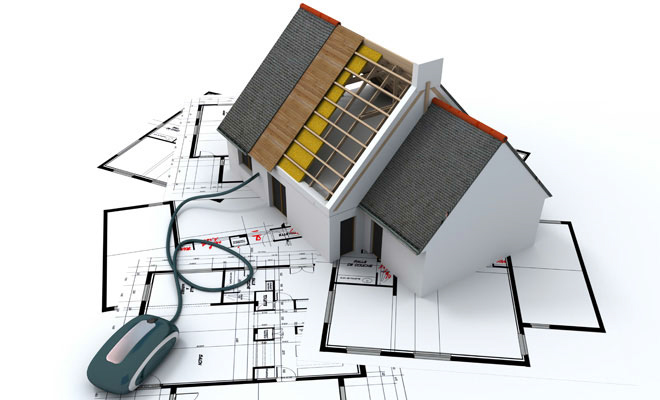 What is attractive about studying interior design in Korea?
Great development potential
In recent years, the demand for luxury villas with high aesthetics has increased. Because a house is a place for family members to gather together after hard working hours, so it is not easy to design the interior to match the house.
Studying interior design will give you more opportunities
+ Easy to find a stable job with high income
+ Develop thinking, creativity, aesthetics and observation ability
+ Achieve success and reputation in the world.
Besides, compared to other countries, Korea is also a country with a strongly developed design industry. According to statistics in 2019, the Korean furniture market reached about 25.1 billion USD, equivalent to 6% of the world furniture market, being in the Top 3 largest markets in Asia, only following China and Japan.
Many leading international furniture companies in the world are also based in Korea, such as Zara Home, IKEA, H&M Home, Flying Tiger Copenhagen... It can be said that this is the premise for the strong development of the interior design industry.
Besides, the current relationship between Vietnam and Korea is very good. Many large Korean companies invested in Vietnam. This is a great opportunity for students to show their talents and apply what they learned to the workplace.
Top-quality of training in the world
Korea is widely chosen by international students who want to study interior design but other disciplines:
+ Korea with Asia's leading education is famous for many Top universities in the world, providing you with a professional, dynamic and modern learning environment.
+ Korean style interior design is very popular with Vietnamese people, especially the Minimalism style. So studying interior design in Korea will allow you to acquire valuable knowledge and experience. You will also enhance skills such as observation, aesthetics, practice, creativity.
+ The interior design training programs here are combined between theory and practice under the guidance of instructors who are leading experts, helping you maximize your ability to create and develop your capabilities. The opportunity to find scholarships is not too difficult.
Tuition and living costs
The value of Korean degrees compared to European countries such as the UK, Australia ... is equivalent, even but the cost of studying in interior design in Korea is much cheaper, which is only 1/2 and living cost is only 1/5.
Average tuition fees in Korea include:
- Korean courses: 1,600 - 4,700 USD / year.
- Undergraduates: 1,800 - 4,900 USD / year.
- Postgraduates: 2,500 - 4,000 USD / year.
Cost of living
- Dormitory fee: about 200 - 400 USD / month.
- Meals: 100 - 200 USD / month.
Besides the fees mentioned above, international students will also have to prepare travel fees, pay utility bills... every month.
Different regions have a different cost of living, so the rates stated above are approximate. Depending on your financial condition, you can choose from near or far from the center. Living expenses in where is far from the center will be cheaper, helping to save part of the cost of living.
In addition, in Korea, you can easily find a part-time job to earn extra income. International students are allowed to work 28 hours/week during the semester or 8 hours/day on vacation. Salary received per hour is about 7-9 USD.
Requirements for studying interior design in Korea
To be eligible to study interior design in Korea, international students need to meet some of the following requirements:
- Have graduated from high school with good academic performance or higher (for no more than 3 years)
- Age from 18-25. For the masters and doctorate, the age may be higher.
- No tuberculosis and infectious diseases
- Achieve TOPIK 3 or higher, the higher Korean language proficiency, the greater the opportunity to study at prestigious schools.
List of interior design schools in Korea
Interior design is a very specific discipline, requiring students to be trained, have a rich imagination and the ability to simulate ideas. You can choose from the following schools to study interior design in Korea:
+ Kookmin University
+ Korea National University of Arts
+ Chugye University of the Arts
+ Daegu University of the Arts
+ Dongwon College
+ College Suseong
+ Kyungang College
+ College Gumi
Above is a synthesis of information about studying Interior Design in Korea. We hope that this will be a useful source of information to help you choose the right school and realize your dreams of studying abroad soon!