Why to study Logistics in Korea?
Logistics is a relatively new discipline for Vietnamese students. However, with the boom in economic trade cooperation between countries like today, Logistics is becoming more attractive to young people than ever. So what is Logistics? Why do studying Logistics in Korea attract international students so much? Let's find out through the following article.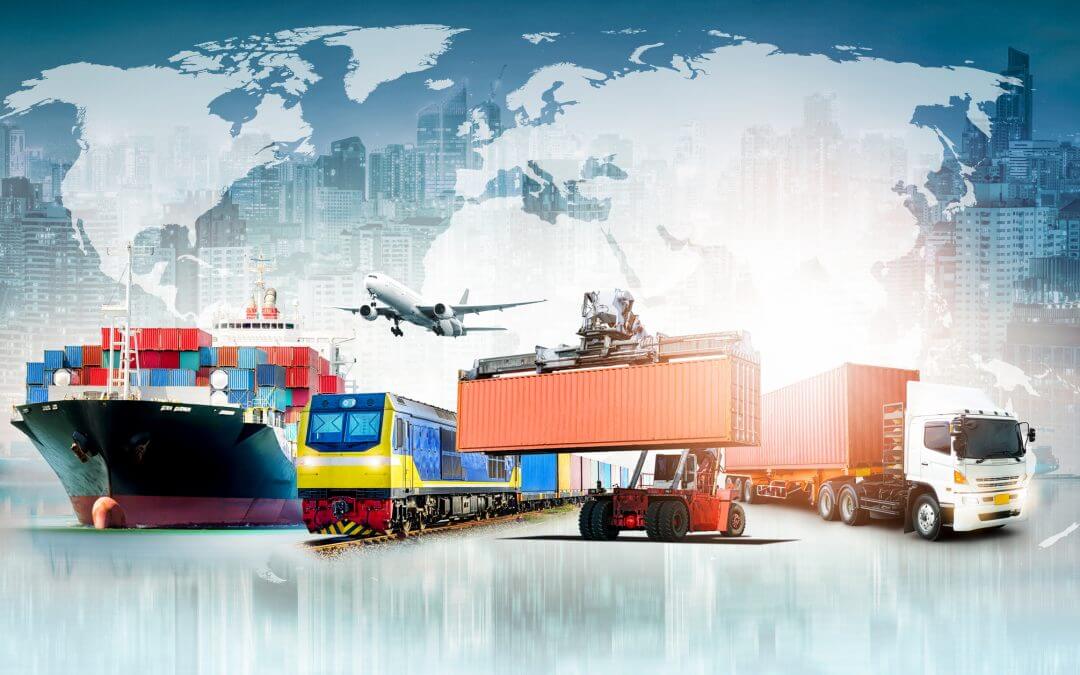 What is Logistics?
Logistics is the process of planning, applying and controlling the movement of goods or information related to input materials and output products, from the point of origin to the point of consumption. In a simpler way, Logistics is a closed process including transporting, consulting products for customers, marking, packaging, delivery, handling problems and customs procedures.
Logistics is considered as an important link in import-export activities. Because when doing well Logistics, businesses will save most costs, from which the cost of products sold to the market will decrease, with higher competitiveness.
Potentials of studying Logistics in Korea
Logistics has a strong growth rate
In the current period of integration and globalization, Logistics plays an essential role in the development of businesses and the whole country. According to statistics, in 2018, the global Logistics market is 9.6 trillion USD and is forecast to continue to increase to 12 trillion USD in 2023.
Particularly in Vietnam, with only about 30 present, the growth of this industry has been extremely impressive, up to 35-40%. Currently, more than 1,500 businesses are operating in the field of Logistics and this number is expected to increase rapidly in the near future. It can be seen that the growth rate of Logistics is increasingly strong, leading to a huge demand for human resources.
Open career prospects with attractive salary
According to the latest survey results from the Research and Development Institute of the National Economics University, out of the total number of human resources of the logistics industry, only 20% of them are well trained nationally and internationally. But Logistics businesses need about 18,000 more workers within the next 3 years. Especially when free trade agreements like the TPP and FTAs ​​are signed.
This shows that the potential for development and employment opportunities for those studying Logistics in Korea is huge. You absolutely can easily find high-paying and stable jobs not only in Korea or Vietnam but also in European countries and the US right after graduation.
What types of jobs can you get with a Logistics degree?
With the skills and practical experience learned when studying Logistics in Korea, international students can work in many positions such as:
- Import and export staff at shipping companies
- Import and export sales staff
- Procurement staff
- Goods management staff
- Transport operations management
- Logistics sales staff ...
Or work in government organizations, large corporations, logistics companies ... in Korea.
On average, a logistic graduate receives a salary ranging from 300 $ - 700 $ depending on the capacity and experience. Especially, Logistics graduates will have a huge advantage in applying for jobs in Korean companies with salaries of $ 500 or more.
Requirements for studying Logistics in Korea in 2020
To be eligible to study Logistic in Korea, international students must meet the following requirements:
+ Have graduated from high school with a GPA of 6.5 or higher (graduation time is not more than 3 years)
+ Get Korean certificate TOPIK 3
+ IELTS 5.5 or higher, TEPS 600, TOEFL PBT 550 (If students enroll in a study program in English)
Tuition cost of studying Logistics in Korea
Tuition fees will vary depending on the school, as well as the requirements for other fees. Here are the tuition rates of 3 universities that deliver Logistics courses in Korea you can refer to:
- ChungAng University: 7,200,000 KRM/year
- Inha University: 7,600,000 KRM/year
- Kyungsung University: 5,420,000 KRM/year
Compared with the tuition fees in European countries, the US, this is a quite modest figure, suitable for lots of students. To reduce financial worries, international students can also hunt for scholarships worth 20% -100% based on Korean language ability, academic results, as well as achievements in other activities.
If participating in a training program in English, one of the following certificates is required. To find out more information about studying abroad, visit Applyzones now!