Preparing for studying in Australia 2020
Studying abroad in Australia is probably not new to the younger generation. Preparing for studying abroad is a long process of continuous effort by both students and parents. So how to equip yourself with the knowledge and experience while studying in Australia? The following article will help you well prepare for your study abroad.
There are many reasons for that Australia is always a top ideal destination when it comes to studying abroad such as a modern and advanced learning environment, reasonable study costs, etc. Each person chooses a specific reason for studying and working in Australia. And the study abroad journey, from visa application, preparing related documents, attending interviews to arriving in Australia, is not easy. Pay attention to the following items to prepare yourself the necessary luggage for studying abroad.
I. Be prepared before studying in Australia
The mentality is the first important factor when you are about to set foot in a new country, where there are no friends or relatives nearby. You have to take care of yourself, do everything yourself, which is not easy for those who are used to the protection of parents. In the first days of arriving in a new place, overseas students will probably have to meet with many difficult and complicated periods. How to overcome these difficult times?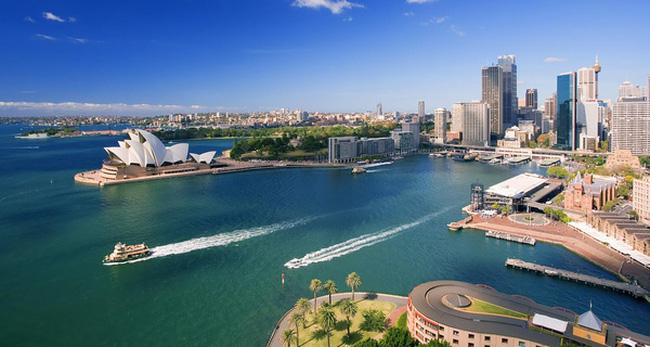 Preparing for studying in Australia
Regularly contact relatives and friends.
This will help you somewhat reduce homesickness and loneliness when studying abroad. The comfort, care and spiritual encouragement of your loved ones will be the motivation to help you overcome difficulties at the beginning. You can also share the difficulties you encounter with your parents or close friends, which is also a quite effective solution to letting go of stress.
Learn carefully about where you will go to study
Before studying abroad, you should take time to explore and learn about where you are going. Learn about the culture, people, transportation, hospitals or medical services, tradition, food, etc. This will help you be less surprised when you first arrive. You will also anticipate upcoming situations and find a suitable solution. Moreover, you will have a clearer view of the country and its people. That's good mental preparation!
II. Essential items for studying in Australia
Medicine is one of the most essential when studying abroad. You will have to take care of yourself even when you are sick or tired. You should bring medicines for common diseases such as stomachache, headache medicine, fever, digestive enzymes, cosmetics, etc. If you want to bring water bottles on the plane, please note that you are not allowed to bring more than 10 bottles, each of which must be under 100ml. You should best put these bottles into check-in baggage.
Equipping yourself with cooking skills is also an important part of studying abroad. Cooking by yourself will save you a lot of money on food, and you can also take care of yourself in case the Australian food is not suitable for you. In Australia, there is also a large Vietnamese community, and Vietnamese restaurants here are quite a lot, so do not worry.
Clothes and personal belongings
Usually, Australian courses start in January when is summer in Australia. So you should bring summer clothes which are lightweight and good sweat-absorbing etc. You should also prepare sports clothes or swimwear to participate in outdoor activities in Australia. This will help you be less out of place and integrate more quickly into life here. Besides, daily personal items are also essential. There is a tip that you should bring essential things that Australia does not have, avoid carrying too many unnecessary things that you can buy in Australia.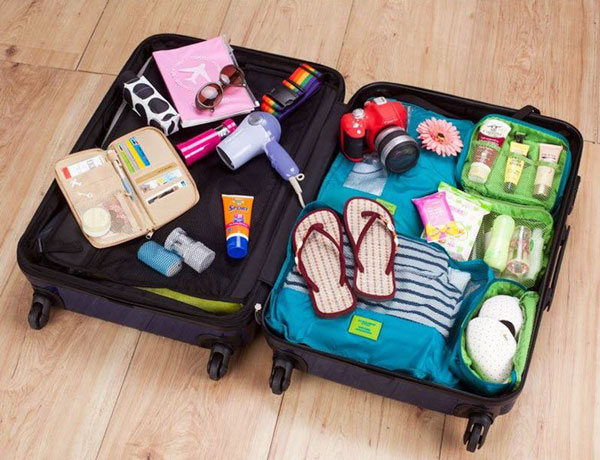 It is expensive to buy school stationery in Australia, so you should buy them in Vietnam. Equip yourself with the necessary supplies related to your field of study such as pens, laptops, notebooks, drawing kits, etc.
Some of the necessary documents for studying abroad are passports, visas and offer letter. You also need the information of new accommodation and necessary contact. Health and travel insurance are also essential for overseas students arriving in Australia. Also, you need to prepare Australian money for spending and living in the first days of arrival.
Here are our helpful tips on how to prepare for your studies in Australia. Hopefully, the article will help you gain more knowledge and experience before going to study abroad. I wish you soon achieve your dream of coming to the beautiful "Kangaroo country".