Study Communication in Korea
Nowadays, studying Communication in Korea has chosen by many international students. Communication is a fast-growing industry, especially in Korea, which can be considered as the kingdom of communication and entertainment. Let's find out about this through the article right below.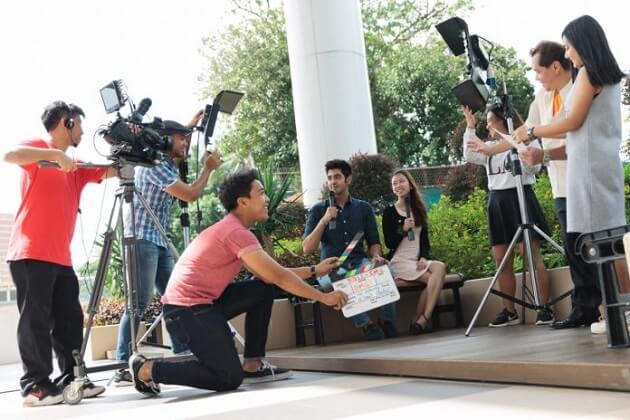 Studying Communication in Korea
Studying abroad is a vital thing in everyone's life. Students prefer to study abroad to accumulate knowledge and acquiring many advanced skills. However, before deciding to study in a foreign country, you need to carefully search for and consider the country and major you intend to study. Studying Communication in Korea has chosen by many young people, because:
The communication industry is extremely developed.
The entertainment industry is leading today.
The communication industry has brought Korea out to the world and achieved many amazing achievements.
International students will get opportunities to practice and work in many big entertainment companies.
Korean education is high-quality.
The learning environment is modern and innovative.
The curriculum is flexible and appliable.
The communication courses in Korea is a harmonious combination theory and practice. International students will not be bored but always interested and motivated in learning. Besides, while studying entertainment and communication, you will always be exposed to new things and new trends, making you excited. During the course, you will certainly accumulate a lot of experience, improve communication and presentation skills and expand your industry connections.
Job opportunities for Communication graduates in Korea
The demand for human resources of the communication industry in the world is increasing. The current human resources do not fully meet the requirements of employers. In the modern era of modernization and industrialization, communication and entertainment play a very important role. Therefore, students should not ignore the opportunity to study and experience in a developed country of entertainment and media like Korea. This is a good opportunity for you to enjoy the desired salary according to your aspirations and qualifications. Especially if you graduate from prestigious universities in Korea, you will get good remuneration at large corporations and work with famous TV stations ...
You can develop yourself as well as gain more knowledge experience in positions such as:
Scriptwriter, director
Writer
Journalist
Reporter, MC
Television station staff
Event staff
Marketing staff at media companies
….
Requirements for studying Communication in Korea
Different country has different requirements for international students. Specifically:
Meet health requirements, not having tuberculosis, contagious disease.
Do not have a criminal record and not prohibited from leaving and entering Korea.
Have no relatives residing illegally in Korea (based on the household registration book)
Prove financial resources and income with complete documents
At the age of 18 to 30
Have completed high school education
Achieve a GPA of 6.5 or above (depending on the school you apply)
Have TOPIK 3 or above.
Some of the communication universities in Korea
Korea attaches great importance to the development of education, training and fostering of national talents. Therefore, the university's facilities and equipment are invested and innovative. Students will learn both through theory and practice, combining science and intelligence. Certainly, students will have practice and get practical experience, thereby gaining more experience, improving skills and making new friends.
Some famous universities have international standards with good quality communication courses in Korea that you can refer to. Specifically:
Chung Ang University
Pusan ​​National University
Hanyang University
Kyung Sung University
Korea University
Yonsei University
Sejong University
Konkuk University
Kyonggi University
Kookmin University
Dongguk University
Sogang University
Through this article, it can be seen that studying Communication in Korea is especially suitable for dynamic and extroverted students. Korea is an ideal environment for talented students to develop themselves, expand relationships as well as contribute to the economic development of the country. We hope that the information will be useful to you. Besides, if you need to find out more about studying in Korea, you can visit ApplyZones - online study abroad platform!