Why study economics in Korea?
The economic sector brings many job opportunities and high income and is chosen by many young people. Korea is a developed country, which is an ideal environment for learning and personal development. Studying economics in Korea is the key to help you reach higher and higher in this sector. Let's find out more about this field of study in Korea in the article below.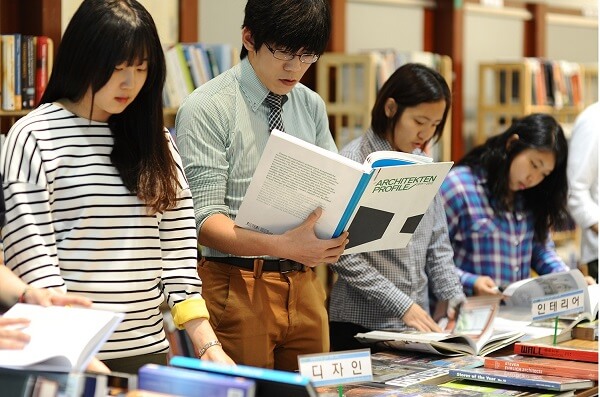 Why study economics in Korea?
Your choice in the field of study will be the prerequisite for your future career. If the choice is not right, or you just choose according to the hobby, it will affect your future career. It is recommended that you should choose a field of study according to your preference and passion. However, in the selection process, especially when deciding to study abroad, you need to choose which field offers many opportunities as well as the most stable salary and easiest promotion.
One of the most developed economies in Asia today in Korea. International students studying in Korea receive a lot of support. Study program in Korea is relatively short compared to other countries. Despite the short study time, it still ensures the quality of teaching and support for students after graduation.
Most of the universities in Korea meet international standards. Especially, there are top universities for economics and administration. Korea attaches great importance to investment in equipment and facilities for learning. Besides, the teaching staff are rich in expertise, all of whom are top professors in Korea.
Another reason why many people choose Korea to study is that this country has a very good learning environment. Education is always invested by a large budget. The academic achievements of Korean universities' graduates are always in the top rankings in the world.
Benefits of studying economics in Korea
Economics is the leading field of study today, as well as an interesting subject that offers many opportunities for international students. Besides, economic graduates are also recruited continuously by many companies and businesses.
Students who study economics in Korea will have the opportunity to access the knowledge of an advanced developed country. Moreover, international students studying in Korea can work part-time while studying to earn more income and pay for daily life. When working part-time, you will also accumulate many life skills and social knowledge for yourself. The part-time working environment in Korea is very civilized and supports the interests of workers. Therefore, students can be completely assured. However, you need to find out about the regulation of working part-time, maximum working hours to avoid violating school rules.
Attractive career opportunities of studying economics in Korea
Employers who are large corporations are very interested in students with economic degrees. Therefore, economic graduates in Korea will have many opportunities to work in positions and careers such as:
Banking
Finance
Administration
Sales
Marketing
After graduation, students can completely improve their skills, as well as learn more deeply by learning more related subjects. Economics helps you to have more open employment opportunities. More specifically, after graduating, economics students can fully participate in politics or work in positions such as research assistants, ...
In general, employment opportunities for economic graduates in Korea are very wide open. You can work in large corporations in Korea, which provide good remuneration for talented people with real capabilities.
Opportunities to win a scholarship to study economics in Korea
The scholarships are a foundation to make your study abroad journey easier. Like other fields of study, there are also scholarships for outstanding economics students. You can refer to the information on the school's website to find out about the list of scholarships and its conditions.
The Korean government offers many scholarship programs that value 20% to 100% of tuition. So, this is a good opportunity for international students wishing to study in Korea.
Thus, it can be seen that studying economics in Korea has got a lot of attention from international students. Having studied in a developed country with a diverse culture and top-quality education and training will support international students a lot after graduation. We hope that the above article will further support students who wish to study in Korea. Please visit Applyzones – an online study abroad platform for more information!