Trends in studying Accounting in Korea
Accounting is a fairly popular industry today, with high stability and an indispensable role in businesses. Choosing to study in Korea will bring you a lot of advantages. With international standard programs and the world's leading education system, Korea will be an ideal study destination for international students.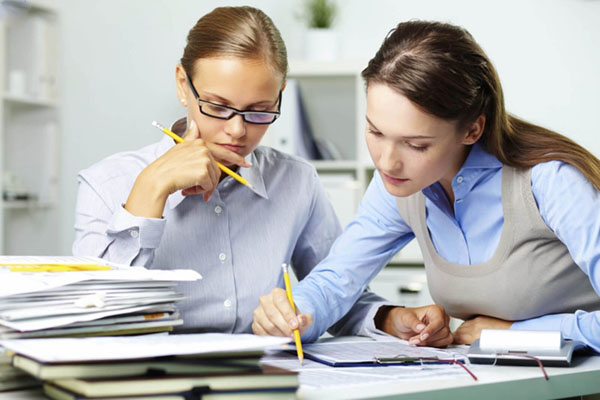 Trends in studying Accounting in Korea
Korea is currently very developed in industries such as business and beauty. However, accounting is also evaluated as one of the major fields of study and attracts many international students. The accounting industry already has an important role in the job market, so accounting students will not have to worry too much about your output after graduation.
Moreover, when choosing Korea as a study destination, you will surely receive many benefits and development opportunities in the future. The requirements for studying accounting in Korea are not too difficult, for example, in tourism, hospitality and beauty industries. If you are passionate about accounting with numbers, do not miss the opportunity to study in Korea. This country places great emphasis on knowledge, nurturing and training of future talents. The education system, learning equipment and facilities are invested and focused by the government.
Why study accounting in Korea?
The learning environment in Korea is ranked as very advanced in Asia. When studying accounting in Korea, you will practice gaining hands-on experiences besides theory. The teaching syllabus of universities in Korea meets international standards. Besides, there are many other reasons why you should not choose a country other than Korea to study accounting.
Demand for human resources and job opportunities
In Korea, the job market for accounting graduates is very high. This department helps solve and more strictly and scientifically manage financial problems. Korean businesses always need skilled employees who have Korean proficiency. That is why international students who study accounting in Korea will get many job opportunities in the future.
Salary and immigration opportunities
Compared to other Asian countries, working in Korea brings a better salary for international students. If you are highly specialized and experienced, you will be recruited by many companies and businesses with good salary offers. According to detailed statistics, the salary immediately after graduation of an international student studying accounting in Korea can be up to 65,000 USD/year. If you have worked for 5 years as an accountant, the salary can be increased to 80,000 USD/year and with many other incentives. Besides, if you work for a long time, you also have the opportunity to immigrate to Korea with family members.
Requirements and costs to study Accounting in Korea
The requirements for studying accounting in Korea are also not too strict. You only need to meet one of the followings:
• Age from 18 to 30 years old
• Have completed high school education
• An minimum GPA of 5.0 (for private schools) and 6.5 (for public schools)
• An IELTS score of 6.0 or above
• An TOEFL score of 7.9 to 8.0 or above.
• Korean Certificate from Topik 3 or higher.
• Have no criminal record, or not be wanted.
• Not suffer from some diseases such as tuberculosis, HIV, infectiousness ...
• Proof of income meets the embassy's requirements.
• Pass the visa interview.
The cost of studying accounting in Korea is quite reasonable. Depending on your level of study, there are different tuition, along with different living costs
• Undergraduates: from 3,400 USD to 4,000 USD/term.
• Postgraduates: from 4,000 USD to 5,000 USD/term.
• Short-term Korean courses: 1200 USD/term.
International students studying in Korea can completely apply for scholarships to support costs. You can choose a 30% or 100% scholarship based on the required criteria that you meet.
Best universities to study accounting in Korea
The choice of school is quite important, giving you the right direction. Besides, depending on your financial situation, you should learn carefully to choose a school that is right for you.
Some schools that you should refer to when wishing to study accounting in Korea include:
• Sejong University
• Myongji University
• Sangmyung University
• Kyonggi University
• Hansung University
Hansung University is ranked in the list of Top 3 universities with the best training quality in Korea. Many families choose this school for their children to study and orient to the future.
In short, studying accounting or other fields in Korea all require you to learn and research thoroughly. Searching for the school, activities, as well as scholarship programs, help you be more proactive and get more benefits. In addition to the information that we provide in the above article, you can refer to ApplyZones - online study abroad platform for further details. We hope that the information will be useful to students who love Korea and have a passion for accounting.