What's attractive about studying business administration in Korea?
There are many international students who choose to study business administration in Korea because the business administration is also quite a hot field of study. And it is very suitable for those who love to get rich. If you are interested in business and love beautiful Korea, this is probably a very reasonable choice. So, what is new about the business administration in Korea, let's find out through the article below with Applyzones!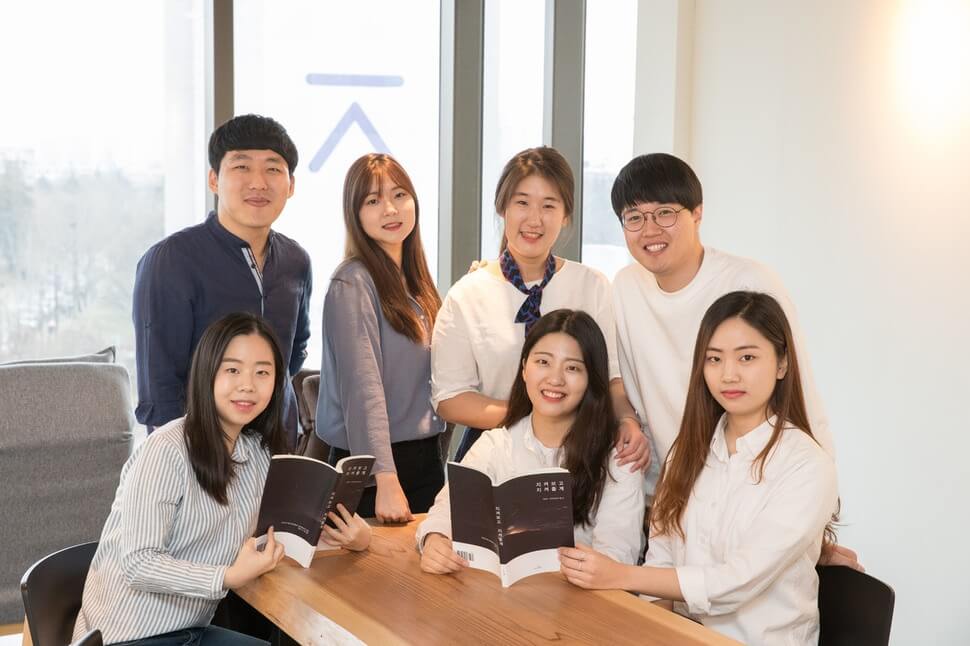 Studying business administration in Korea
Business administration is one of the top trending professions in Korea today. The main reason is that the demand for human resources of this sector is huge, especially in developing countries. Korea is a country with a very developed economy. At the same time, the Korean government attaches great importance to education investment. The education system is specialized, always updated with the latest trends and the quality of teaching is at the top.
In the era of the booming market economy today, the business administration brings many opportunities and supports for candidates. The business administration is increasingly dominant and valuable. Besides, choosing Korea as a study destination will bring a lot of support to international students.
Why study business administration in Korea?
Korea has many reputable universities and colleges specializing in business administration. International students will accumulate a lot of important knowledge as well as experience through practical sessions. The learning environment is modern, innovative and competitive. This competition enables students to maximize their abilities and creativity.
Business administration graduates in Korea will have more opportunities when they return home, or they can stay to work in many large companies and corporations in Korea. Moreover, the faculty at Korean universities and colleges are highly specialized, experienced and are always ready to support students when needed. According to statistics, about 70% of business administration graduates will find jobs after 6 months of graduation. With a Korean degree, you will have the opportunity to work in many countries around the world with attractive salaries.
Requirements for studying business administration in Korea
Like other countries, Korean schools have specific requirements. Besides, depending on the university or college that you apply for, there will have additional requirements. Specifically, to study business administration in Korea, you need to satisfy the basic requirements:
• Have completed high school education
• Academic results with a GPA of 6.0 or more (For some schools with a good reputation, 6.5 points or more are required).
• Korean Certificate TOPIK 3 or higher.
• English certificates: TOEFL 80, PBT 550 or TEPS 550 or IELTS 5.5 or TOEIC 700.
• Good health condition, free from infectious and dangerous diseases.
• Have no criminal record and not be wanted.
• Not prohibited entry and exit in Korea and home country.
• Have no relatives illegally residing in Korea.
Reputable schools to study business administration in Korea
The choice of university and college is very important. Because each school will have specific requirements for international students. Therefore, you need to choose a school based on your capabilities, financial situation as well as your profile. Some famous and top schools in Korea specializing in business administration include:
• SolBridge International School of Business
This is the perfect school for international students who love and choose a major in business administration. It has been granted AACSB (according to statistics only 5% of universities are certified for this worldwide).
SolBridge faculties are experienced and highly qualified from Harvard, Texas A & M ...
• Myongji University
The university attracts nearly 15,000 students each year and out of which 500 students are international students. Myongji has a world-leading and quality education system. This is also a highly regarded private school in Korea.
• Sejong University
Sejong is very famous for animation, ballet and business administration. The study program in English helps to create favorable conditions for students in applying for jobs, which are more appreciated by businesses.
• Hansung University
At Hansung, students have the opportunity to study in a modern environment, with the most advanced facilities, equipment and top quality training.
• Kyonggi University
Kyonggi has many scholarships and supports for international students who major in business administration. The scholarships will help students reduce the burden of studying abroad and make it easier for you to pursue your dreams. The values of scholarships can be from 20% to 100% of tuition.
In short, it can be seen that studying business administration in Korea will bring a lot of opportunities and challenges for international students. If you are really passionate about this subject and love Korea, do not miss your chance. We hope that this article will assist you in the process of choosing the right school and major. If you want to find out more information about studying abroad, immigration or visa, immediately visit ApplyZones- online study abroad platform for assistance.