Studying in Australia - idea journey for international students
Australia has always been a great destination that attracts a lot of Vietnamese students and students from all around the world. The number of international students enrolling in Australia is increasing year by year. According to statistics of the Department of Immigration, Australia is now in the top 5 of the countries having the most Vietnamese students. So, why is studying in Australia so hot? What are the requirements for studying in Australia? Let's find out in the following article.
I. Why is studying in Australia so hot?
Australia is always the first choice for students who want to study abroad and their parents. According to a survey from the Australian Government in 2018, the number of international students studying in Australia increased by 11% compared to 2017, reaching approximately 700,000 international students. This is a very large number to prove Australia's attraction to international students. Vietnamese students in Australia accounted for nearly 4% of them, ranked 6th following countries such as China, India, Nepal, Brazil and Malaysia. Australian education quality is very advanced and innovative, comparable to leading countries in the world such as the United Kingdom, the United States, Canada, etc. Degrees from Australian colleges and universities are recognized all over the world.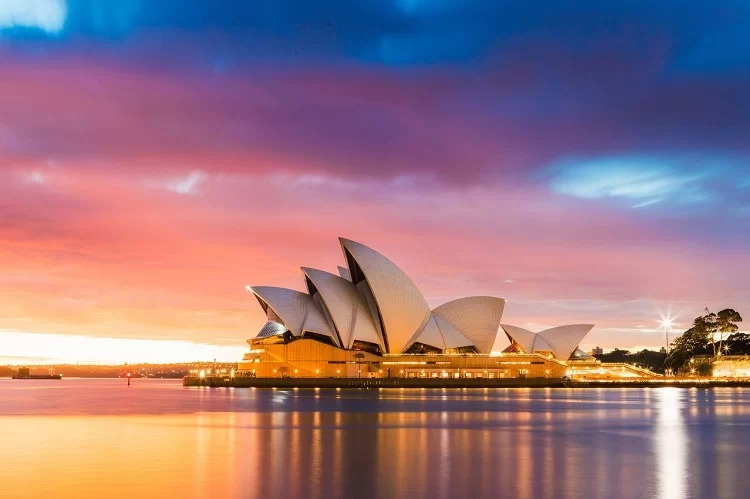 In addition to the foregoing, studying in Australia is also highlighted by the multicultural environment and short study period with low cost. Attracting a large number of international students from many different countries around the world, Australia's culture is diverse and varied. Studying and working in Australia is a great opportunity for young people to expand their knowledge of different cultures as well as to learn their innovation and civilization. The period of study in Australia is not too long, usually lasts from 3 to 4 years for undergraduate and 1 to 2 years for higher levels such as Master. And the costs of studying and living here vary depending on the city you live in. On average, an international student needs to budget at least AUD 20,400/year that means you are required about AUD 1,700 (about 28-29 million Vietnam dongs) per month for all expenses such as accommodation, living and entertainment. This is a fairly common and reasonable cost for international students studying and living in this Kangaroo country. Also, international students have great career opportunities and high settlement rates. For all the reasons mentioned above, it is not difficult to explain why Australia attracts international students so much.
II. Requirements for studying in Australia
With such an innovative education system, it is not easy to meet the requirements for studying in Australia. Students will have to meet a lot of requirements as well as complete the related procedures.
English language proficiency
English language proficiency is the most important requirement for studying in Australia. Different levels of study will require different levels of English. Normally, you need to equip yourself with IELTS> = 5.5 to be able to meet the requirements to study abroad. Higher levels of education will require a higher level of English. If you do not have the required English qualifications, you can take the university placement test or provide the IELTS certificate later. You need to have language ability to live and work in a completely new environment, so if you want to study abroad, equip yourself with solid English skills so that you will not be lost and be discouraged.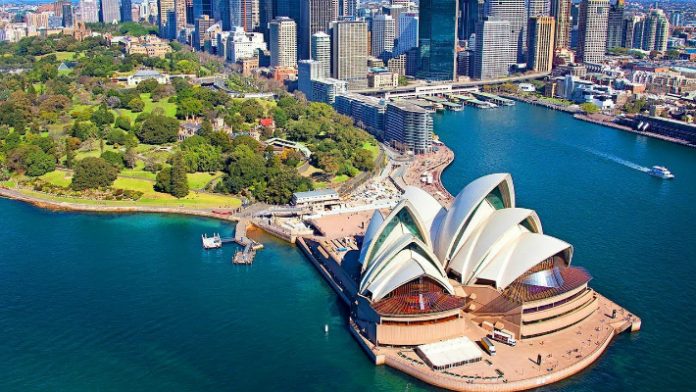 It is also important to prove that your family has sufficient financial means to cover your studies in Australia. However, now that Vietnam has risen from Assessment Level 3 to Assessment Level 2, the opportunities for Vietnamese students have become more open. The programs that are exempt from financial proof apply to most colleges and universities, providing a great opportunity for young Vietnamese people to realize their dream of studying in Australia.
In addition to requirements for English language proficiency and financial proof, international students must also meet all requirements for their health and justice record check. Besides, you are required to have compulsory health insurance for overseas students, which is a health insurance system only for international students in Australia. You will be paid for hospital fees and medical care costs when there are health problems. Most of your emergency ambulance and medicine costs will be covered by insurance. Therefore, this can be considered a mandatory requirement while studying in Australia.
It can be said that studying in Australia is the dream of many international students. Prepare yourself with good knowledge and psychology to be able to study and work in this most modern educational environment. Hopefully, the article will provide you with useful information, and wish you all soon achieve your dream of studying abroad.