Studying Marketing in Korea
Studying Marketing in Korea is emerging as a movement that is paid great attention from international students. Marketing industry always plays an important role in businesses. Moreover, studying in Korea that is the cradle of entertainment will bring many advantages for students. Let's find out more in the article right below.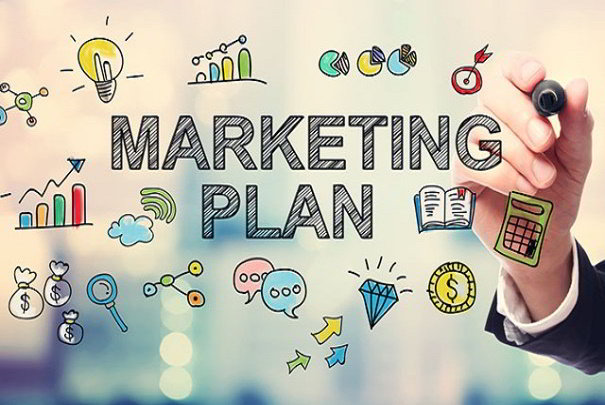 Studying Marketing in Korea
Korea has a thriving entertainment and marketing industry, so it is an ideal destination to study Marketing. Besides, the Korean government focuses on education development and investment. The learning materials and equipment are always renewed and updated with trends to ensure international standards. When studying Marketing in Korea, you will have the opportunity to acquire knowledge about economics, business, administration and market. In addition, you will be instructed in detail on how to make a specific marketing plan, analyze the market, allocate a reasonable budget, implement the plan and evaluate the performance.
This means that Marketing is a fairly wide subject, where you can not only get specific knowledge but also related information.
Why study Marketing in Korea?
Any company or business needs a Marketing department. That is why the job opportunities for Marketing graduates are extremely wide open. Besides, Korea is the motherland of many large corporations such as Samsung, LG, Lotte ... Therefore, when studying in Korea you will have the opportunity to work at these large corporations or intern at large companies to gain valuable experiences.
Marketing schools in Korea are all leaders in modern facilities and experienced teachers. Korean qualifications are internationally recognized, as well as appreciated in many countries around the world.
The cost of living and tuition in Korea is quite reasonable, compared to European countries, but the quality of teaching is not inferior. Moreover, the Korean government has issued many open-door policies and offered more support programs for international students. If you can hunt for a scholarship, your studies in Korea will be cheaper.
Career prospects for international students studying Marketing in Korea
There are many positions for Marketing graduates in Korea, including:
Content writer is responsible for the content of all arrays and sections. You are in charge of the content of articles on the website, fan page, social networks, Email, Company profile, scripts, program framework ...
Sales: acts as a bridge to bring customers to the company brand.
Video Editor: responsible for recording, editing videos for the company, product, brand.
Event Planner: organizes events for companies or for many units.
Brand Manager: manage marketing-related activities to develop a brand, product, or business.
Public Relations Manager: builds a brand, company, or business images. People working in this position need to have skills to persuade, to give presentations as well as to be quick and smart.
Blogger: develop a personal brand or branding by means of information sharing.
Content Creator: develop a personal brand on his personal channel or website through articles.
In addition, Marketing has many directions to help passionate people develop their careers.
Attractive salary for international students studying Marketing in Korea
According to statistics, the average income of a Marketing employee is quite high compared to other professions. Specifically:
Average salary of a marketing specialist is 62,560 USD / year.
Average salary of a market researcher is 62,560 USD / year.
Average salary of an advertising manager is 100,810 USD / year.
Average salary of a public relations manager is $ 120,420 / year.
Average salary of a marketing manager is 131,180 USD / year.
This is an attractive salary for international students. Moreover, your salary will be considered to increase based on your work experience and ability. Large businesses and companies in Korea pay great attention to the treatment and support for their employees to keep talent.
Some of the top-quality Marketing universities in Korea include:
Kyung Hee University
Chung - Ang University
Konkuk University
Chosun University
In short, when studying Marketing in Korea, you will have many more opportunities in the future. However, before applying, you need to thoroughly research for information about the university, choosing one that is suitable for your financial and academic capacity. We hope that this article provides you with useful information. To find out more information, you can also immediately access the ApplyZones - online study abroad platform. Here, all necessary information about schools, scholarships, overseas student visas will be provided to you.