Studying Medicine in Korea
Many international students choose to study medicine in Korea with the desire to hone more skills and develop careers. However, it is not easy to study in Korea, so you have to prepare a lot of knowledge. If you are interested in medicine and want to come to Korea to study, do not ignore the information that we are about to provide in the following article.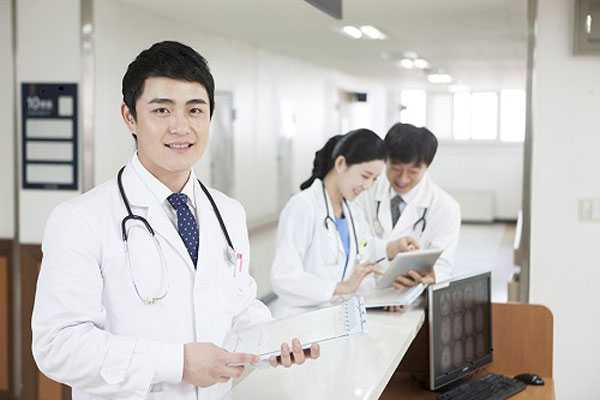 Why study Medicine in Korea?
Korea is a country with a developed and advanced medical background while studying here you will surely be exposed to the latest medical techniques of the world. This is an opportunity for you to deepen your knowledge. Besides, the Korean government is very interested in improving and updating curriculum and teaching syllabus to catch up with world trends. Korean universities and colleges also invest in facilities and equipment for study and research. International students studying in Korea will do research, as well as acquiring international standard knowledge.
Advantages of studying Medicine in Korea
Compared to other countries in the region, Korea has several advantages that few countries have. In addition to being allowed to work part-time, international students will receive the following benefits
Medicine is highly appreciated in Korea
Medicine in Korea is invested and focused on quality. Accordingly, universities and colleges specializing in medicine are assured of the academic curriculum, professional faculty and modern equipment.
Moreover, Korea stands out for aesthetics. Therefore, medical issues before and after cosmetology are of concern. That is why employment opportunities for medical graduates are very high.
Learning environment
Korea has an ideal and intelligent learning environment with the most innovative medical equipment and facilities in the world. This means that students will have access to cutting-edge science in the earliest and fastest way. Moreover, in Korea, there are a team of leading teachers and doctors who are enthusiastic about students, ready to convey the best experiences. This is a great environment for students to study and research deeply about medicine.
Attractive job opportunities after graduation
The quality of Korean education is always leading compared to other Asian countries. In addition, universities and colleges in Korea also create conditions for students to experience practically, not purely acquire theoretical knowledge. The combination of practice and theory helps students to gain more skills and experience in the real world. In addition, Korean qualifications are recognized worldwide, highly appreciated by many other countries. After graduating from universities and colleges in Korea, you will be welcomed in many leading medical clinics with attractive salaries.
Top university to study Medicine in Korea
Let's take a look at the list of famous universities and colleges in Korea that specialize in medicine, including:
• Seoul National University
This university has always focused on practical application of medicine and continuously improved services. In addition, Seoul National University always supports research to improve public health as much as possible. These researches have all contributed significantly to international medicine, as well as brought about admirable achievements.
• Chung Ang University
This is the place where many famous medical professionals are trained today. The teaching staffs are leading experts and doctors in Korea. Students will have many opportunities to accumulate knowledge and gain many valuable experiences.
• Ajou University
Ajou University offers a combination of traditional and modern curriculum. Students will be given the best conditions to research, develop their thinking as well as pursue their passion for medicine.
• Chonbuk National University
This is one of the leading universities in Korea today. Chonbuk is an ideal choice for those who love medicine. Students will be supported in the entire study process to develop their passion as well as absorb endless sources of knowledge of medicine.
For international students who are limited in financial ability, you can search for information about scholarships to study abroad. Currently, in Korea there are many attractive scholarship programs for international students, which can value up to 100% of tuition fee, depending on your qualifications and achievements in your application file. Besides Korean scholarships, you are allowed to work part-time while studying to help cover daily living expenses.
In short, studying medicine in Korea is not too difficult if you have the dream and perseverance to pursue your passion. We hope that the information will support more international students who are passionate about medicine and Kimchi country. If you want to learn more about Korea as well as information about studying abroad, you can visit ApplyZones- online study abroad platform.