Things to know about studying Tourism in Korea
Tourism is a spearhead industry of many countries, especially ones blessed with many beautiful scenes by nature. Korea is a country with many famous tourist destinations in the world, so the tourism industry is very developed. Many international students have chosen Korea as their study destination. To better understand what benefits studying tourism in Korea brings for you, let's find out through the following article with Applyzones.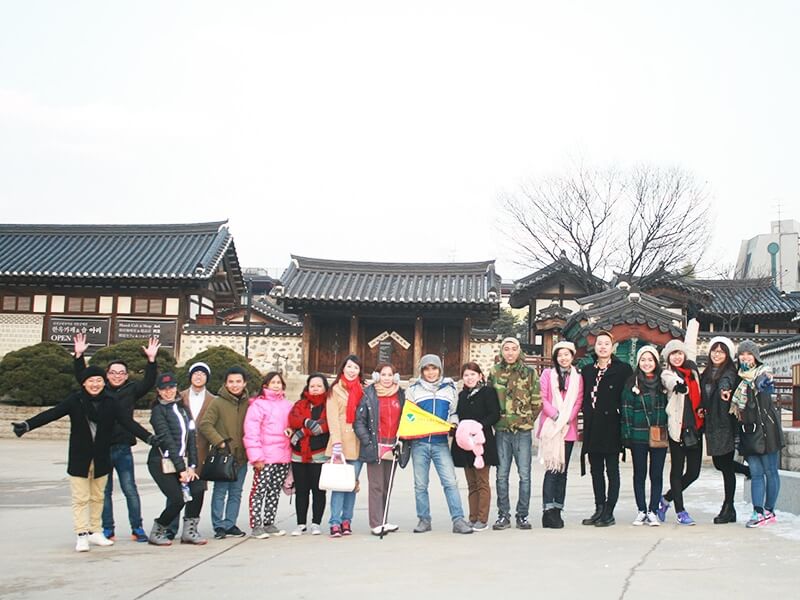 Studying Tourism in Korea
Tourism and hospitality are very growing industries that bring in great revenues, contributing to the development of the commercial economy. When studying tourism in Korea, international students will have the opportunity to exchange cultures, access to advanced education and develop international standards. The training programs in Korea are quite various and unique.
Tourism training programs in Korea will bring international students the skills, profession and experience necessary for the career. In Korea, there are many universities and colleges famous for the quality of teaching that meet international standards. You can choose to study a trade or higher education in Korea. When studying tourism in Korea, you will both learn theory and practice. The trade training will focus on practice, while higher education will focus on theory. Your choice will depend on the needs, financial ability and future orientation. If your financial condition is low, and you want to enter the workplace quickly, you should choose a trade training course. Higher education programs will be longer, so you need to ensure the financial ability.
Tourism majors to study in Korea
Besides, to specialize in tourism, international students also study other related fields. More specifically, the areas that you can study while pursuing a tourism major are:
Tourism
Tourism psychology
Ecotourism
Tourism and hospitality management
Event
Reception
Hotel management
Hospitality
Cookery
Marketing
Travel
...
Tourism includes many majors for international students to choose from. Moreover, international students who are still studying or have completed studies are not too worried about unemployment after graduation. You may be introduced to large enterprises and companies that are partners of the educational providers to practice directly.
Requirements for studying Tourism in Korea
The options for studying tourism in Korea are very diverse. Students can enroll in the majors of interest. The basic requirements that you need to fulfill to study Tourism in Korea include:
Have completed high school or higher education
Have good academic performance, ranked Good or above.
Prove financial resources in accordance with the request of the Korean embassy.
These are only necessary and indispensable requirements for international students wishing to study in Korea. Besides, you need to prove your financial resources in the visa application process. Requirements for financial proof vary depending on the educational providers and Korean government regulations. You need to pay attention to the visa application because many international students get a visa denied.
Best universities to study tourism in Korea
Sometimes, a famous and expensive university/college can be very good, but it may not be right for you because you can not afford tuition or living costs. You should choose the right universities for your financial ability and academic performance.
The universities and colleges with the world-class quality of teaching to study tourism in Korea are:
One of the first schools to deliver tourism courses is Sejong University. Therefore, international students can choose it to study in Korea. At Sejong, you will have the opportunity to develop creativity, improve your behavior and accumulate useful things for your future career.
Moreover, the curriculum is very methodical and meets international standards. Sejong University's degrees are recognized worldwide, which brings you open job opportunities. You will also have the opportunity to get paid internships in large tourism companies and companies. If you have good academic performance, you can be recruited and receive the best salary and remuneration from companies in Korea.
KyungHee University is the leading prestigious universities in Korea. In addition to tourism, KyungHee University is also famous for the quality of teaching in many other fields of study. This is also a place that trained many famous artists in Korea. Therefore, studying at KyungHee University, you will have the opportunity to study with many stars.
In summary, it can be seen that studying tourism in Korea is a great opportunity for dynamic young people because you will visit famous places not only in Korea but also in other countries in the world. If you still want to find out more information, please visit ApplyZones - online study abroad platform for assistance.