Studying veterinary in Korea gets a lot of attention from young people
Currently, studying veterinary in Korea gets a lot of attention from young people. It is considered to be thriving in the coming years and offers many job opportunities. Are you interested in veterinary and Korea? If so, do not ignore the information provided in the article right below.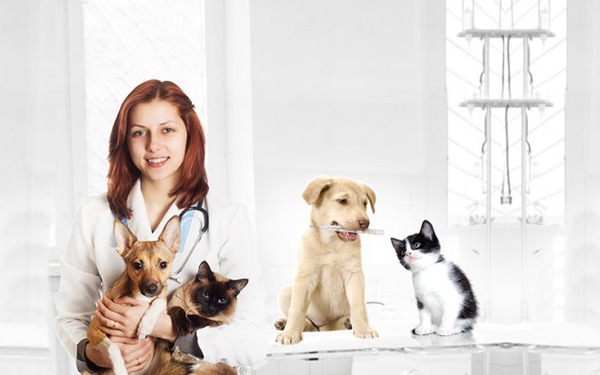 Studying Veterinary in Korea
Veterinary science specializes in the study of animal diseases as well as finding the right prevention and treatment regimen. It plays an important role in society and opens up many job opportunities for international students after graduation. Veterinary not only protects animals but also contributes to the health of the whole community.
If pets infected with epidemic diseases are not promptly treated, they can cause the spread to humans, which is dangerous. Therefore, the veterinary is an important sector, greatly contributing to the maintenance of the health of the whole community, including humans and animals and pets.
What will you learn while studying Veterinary in Korea?
The demand for care and cure for pets is increasing. Especially in Korea, pets are very loved. When studying veterinary in Korea, you will learn about a lot of knowledge and practice in practical and specific cases. In more detail, you will learn:
How to react quickly and handle situations promptly.
How to give first aid to pets in case of serious illness or an emergency.
Practice and learn more about laboratory manipulations and learn how to use the laboratory tools for accuracy.
How to use vaccines and other pharmaceuticals in the right way and at the correct dosage.
Legal regulations related to veterinary, medicine, medical treatment, ...
Knowledge about poultry, fisheries, farming, breeding,...
Why study veterinary in Korea?
Society is more and more developed, people love animals more and more. Pets are cared for and pampered like children and family members. Therefore, medical examination and treatment and catering to the needs of pets are important, opening up the market for pet clinics and spas.
The reason for choosing Korea as a destination to study veterinary is:
Korea has many high-quality veterinary training schools
The Korean government has built a lot of universities, as well as added many international standard veterinary curricula. Facilities and equipment for learning and practice are very modern, regularly updated. The veterinary in Korea attracts a lot of international students every year.
Business form brings high profits
Keeping a pet not only provides entertainment but also provides a better income. Many people choose healthy and purebred breeds and then breed them, creating high profits. This also leads to increased demand for medical examination and treatment as well as pet care.
Veterinary demand will grow in the future
Studying veterinary in Korea is a smart choice. The experts say that this is a career that can bring great potential. Salary for veterinary graduates is quite high. Moreover, Korean qualifications are recognized worldwide and respected by many other countries. Besides, studying in Korea is also quite simple and easy, specifically:
Requirements for studying in Korea are simple.
The duration period of the study program is short.
Tuition and living costs are low.
The learning environment is professional, meeting international standards.
International students are allowed to work part-time while studying.
Theory is combined with practice to improve your skills.
Graduate employment opportunities in Korea open up.
Top schools to study veterinary in Korea
In Korea, there are many famous universities and colleges specializing in veterinary, which are highly appreciated by many experts. Here are some schools that you should refer to if you intend to study Veterinary in Korea:
• Konkuk University
• Suseong College
• Dongju College
Each school will have different entry requirements and tuition cost. International students should find out carefully and choose a suitable school. Besides supporting policies, the Korean government also offers a lot of scholarship programs for international students. Depending on your abilities and your academic performance and achievements, you can get a scholarship that values from 20% to 100% of tuition. If you have the opportunity to receive a Korean scholarship, you will certainly cover a lot of costs.
In short, studying veterinary in Korea is a quite reasonable choice for international students who love animals and pets. This is a pretty good opportunity, as well as a solid premise for your future. We hope that with the above information, you will have more useful support. If you want to find out more information, you can also immediately access ApplyZones- online study abroad platform. Here you can find all the information you need about overseas study, visas and immigration.