Canadian immigration 2020
Canada is one of the most livable countries in the world with a thriving economy, a GDP per capita among the highest in the world, good social security policies, a healthy living environment and the world's top quality education. These have made millions of people around the world desire to immigrate to Canada.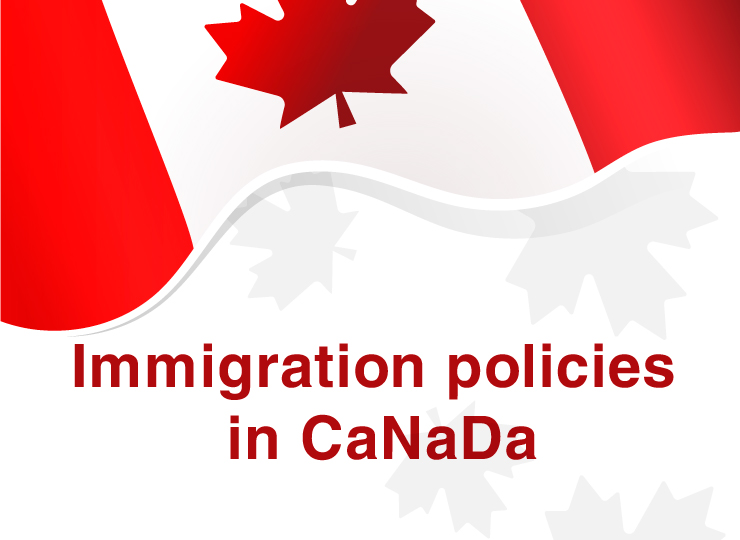 I. Canadian immigration programs
In Canada there are the following immigration programs that you can refer to:
1. Skilled worker
Skilled workers program is for all highly qualified and skilled people, allowing them to live and work in Canada if the following requirements are met:
1.1. Skilled workers-Express Entry
The program includes:
Federal Skilled Worker Program
Federal Skilled Trade Program
Canadian Experience Class
1.2. Provincial immigration program
In Canada there are provincial immigration programs as follows:
Atlantic Immigration Pilot Program: is an immigration pilot, which allows Nova Scotia, New Brunswick, Newfoundland, PEI to welcome new immigrants.
Canada's Rural and Northern Immigration Pilot allows Northern Territories to welcome immigrants
Ontario Immigrant Nominee Program (OINP): is a Canadian immigration program that does not require IELTS score.
Quebec skilled workers
Alberta skilled workers
British Columbia immigration programs
Manitoba skilled workers
Saskatchewan immigration programs
Yukon immigration programs
Northwest Territories and Nunavut skilled workers
Canadian immigration through a work permit and a tourist visa
2. Investors and Entrepreneurs
If you are a business owner and are interested in business development and settlement here, you can refer to the following immigration programs:
Investor immigration (Federal)
Entrepreneur Start-Up Visas
Self-employed immigration (Federal)
Provincial business and investment program
Ontario entrepreneur immigration
Quebec Investor immigration
British Columbia entrepreneur immigration
Manitoba Entrepreneur immigration
New Brunswick Entrepreneur immigration: Minimum net worth guaranteed assets: CAD 600,000 or more
Newfoundland and Labrador Provincial Business class
Nova Scotia entrepreneur immigration
Saskatchewan business class
Yukon Entrepreneur immigration
Prince Edward Island entrepreneur immigration
Northwest Territories and Nunavut business class
3. International Graduate Category
To immigrate to Canada under this program, you need to meet the following requirements:
Admissions documents and papers issued by universities in Canada
English language proficiency certificate (different education institution will have different English language requirements)
A student visa issued by the Embassy or Consulate of Canada
Financial proofs
After completing education and training in Canada, international students will need some other relevant documents to be issued PR to legally reside in Canada.
4. Family Class Immigration
For this category include the following forms:
Spouse or Common-Law Partner and dependent child sponsorship
Parent and Grandparent sponsorship
orphans and other relationship sponsorship
Application procedures of this program are relatively simple, however, to be granted a PR to become a Canadian citizen, it will depend on the time you live in Canada and your dedication to the country of maple leaves
II. Canadian immigration requirements
2.1. Investor immigration
This program has been applied by 9 Canadian states: Saskatchewan, Alberta, British Columbia, Manitoba, Ontario, Newfoundland and Labrador, New Brunswick and Prince Edward Island.
To be eligible, you need to meet the following requirements:
Not over 65 years old
Have a minimum investment of $ 1,000,000 CAD and a minimum personal assets of $ 1,600,000 CAD and must prove the legal origin of that investment amount
Must invest CAD 220,000 non-refundable for the Canadian government or invest CAD $ 800,000 without interest through an authorized financial institution. The Canadian government will refund this amount after 5 years.
Other specific requirements of each province
2.2. Skilled Workers
To immigrate to Canada under this program, you need to meet the following requirements:
Have worked for minimum 1 year on a job that is included in NOC occupations
Offred to work on a full-time job at a Canadian business or organization
Have sufficient financial capacity to support the life of family members
2.3. International graduates
Ages of 20 to 35
Have a university credential or higher
Minimum IELTS score of 6.0
Achieve a minimum of 67 points on the Canadian immigration calculator system
Have at least 6 months of working experience in Canada while studying
Have at least 1 year of professional or technical experience in one of the following Canadian states: British Columbia, Quebec, Alberta, Ontario, Manitoba, Newfoundland and Nova Scotia
2.4. Family class immigration
If you want to immigrate to Canada as a family reunion, you need to meet the following requirements:
Proof of sufficient financial resources to sponsor a family member to immigrate to Canada
Monthly income of one year must be sufficient for the spouse and children to live for 3 consecutive years in Canada.
Able to provide financial support for children for 10 consecutive years
III. Canadian Provincial Immigration programs
Here are the immigration policies in some Canadian provinces that you can refer to before choosing the state you intend to live in.
3.1. Ontario immigration policy.
To be eligible, you need to meet the following requirements:
A permanent full-time job
Complete at least 1/2 of the study program
Attend a public-funded college or university in Canada
Enrolled in a 2-year program or Post Graduates and above
For international students studying a master's program:
Graduated from a public-funded university in Canada
Apply within 2 years after graduation
Have not violated Canadian law
3.2. New Brunswick Nominee Program
Ages of 22 to 55
Have a certain foreign language proficiency
Has had a permanent job in the state or owned a business with more than one year of operating in New Brunswick
3.3. Manitoba State immigration policy
The requirements to immigrate to Manitoba is quite simple, that students studying in Manitoba will have the opportunity to settle after graduation and have at least 6 months of work experience in Manitoba. Students will be allowed to apply for a permanent residence under the provincial program without the sponsor or regardless of the point calculator system.
3.4. Saskatchewan immigration policy
For college or university graduates:
Have completed a full-time post-secondary education in Canada for at least 1 academic year (8 months)
Receive a degree or certificate from an accredited school in Canada
Have worked for companies or businesses in Saskatchewan for at least 6 months (minimum 960 hours) under the post-graduation work permit.
Obtain a post-graduation work permit issued by Canadian Immigration Services (CIC)
A full-time job offer from a company in Saskatchewan
Requirements for masters and doctoral graduates:
Have completed a minimum of 1 year of full-time studies of a master's or doctoral program from Saskatchewan University or Regina University
Must apply within 2 years after graduation
Intend to live permanently in Saskatchewan
Have at least 6 months of relevant working experience in Saskatchewan
Currently working in a training field or receiving a job offer in a training field in Saskatchewan for at least 6 months
Spouse working full time in Saskatchewan
Demonstrate sufficient funds to pay for a living ($ 10,000/applicant and $ 2,00/each family member accompanying with)
3.5. Nova Scotia Immigrant Nominee Program
Ages of 21 to 55
Have a full-time job (30 hours/week) in Nova Scotia
Priority is given to jobs in NOC O, A, and B occupations. If it is a C skill job, it requires at least 6 months of experience working in one company
Must have at least 1 year of relevant work experience (equivalent to 1560 hours). This work experience can be accumulated anywhere.
Minimum IELTS score of 6.0
Education level from college upwards
Intend to live permanently in Nova Scotia (proven through education and employment in the state)
3.6. Quebec immigration policy
The Quebec Experience Program allows international students to apply for permanent residence in the state 6 months before graduation and will be approved for applications within 1 to 3 months with the following requirements :
Have completed 2 years of studies or more at a Quebec university and be eligible to graduate
French proficiency: upper-intermediate or higher. If students have no French proficiency, they can take 5 French classes at their designated school to meet the state's immigration requirements.
IV. Benefits of immigrating to Canada
When you settle in Canada, you and your family will get the following benefits:
Opportunity to apply for naturalization to become a Canadian citizen
Free tuition for children from elementary school to high school
Benefit from health care policies for the whole family: The Government will pay for the majority of medical examination and treatment costs such as emergency care, periodic health exams, vaccinations, etc.
Tax benefits for children under the age of 18 and retirement security benefits
Work at any company in Canada or run your business.
V. Cost of living in Canada
To live in Canada, depending on the region and the type of housing, there will be different costs. Here are some expenses that you can refer to:
Tuition:
High school: about 7,700 to 26,800 USD / year
College: ranges from 6,800 - 11,500 USD / year
University: about 19,300 USD / year
Postgraduate: about 12,450 USD / year
Living expenses:
Rent: About 460 to 1225 USD / month
Travel expenses: about 61 - 84 USD / month
Necessities: 115 - 270 USD / month
Electricity, water, Internet: about 162 USD / month
The above is all information about Canadian immigration that you can refer to. If you have any questions related to this issue, do not hesitate to ask the questions below for answers and Canadian immigration advice by Applyzones.
Are you planning to study in Canada? Are you wondering where to find a school or apply to study abroad?
Do you want to apply your study abroad yourself instead of asking for the help of overseas study consultancy center to save time and money?
So ApplyZones - the leading free online study platform today will help you solve the problems that are bothering you.
Have you dreamed of studying abroad but you don't know where to start? Do you not know which major, which school is right for you? Let ApplyZones help you. Applyzones is the leading free online study abroad platform today.
Applyzones will help you:
Find the right course for your ability and conditions
Contact the school you wish to enroll in directly through the membership management system
Apply directly without any charge
Apply directly for an offer letter
Update the latest admission information from universities around the world
Compare information, entry requirements, tuition of the same field of study offered by different schools.
Let's experience the completely free service of ApplyZones right now!