Spanish immigration policy
Immigration to Spain is that foreign nationals will be granted a permanent residence with the opportunity to European citizenship and freedom to travel to 26 Schengen countries. Investors, after successfully becoming Spanish citizens, will enjoy all the benefits as a native. Besides, the Spanish government also provides the Spanish Golden Visa Program (SGVP) with many incentives for investors.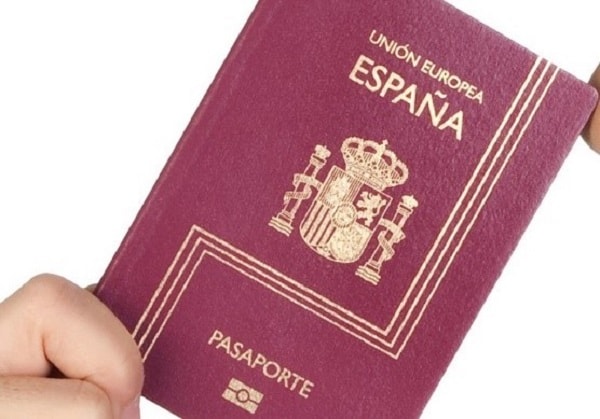 1. Spanish immigration investment program
With the Spanish Golden Visa Program (SGVP), investors are allowed to enjoy some of the following benefits:
- Allowed to bring their family members to study and work in Spain, including spouse, children under 18 years old, unmarried children over 18 years old, dependent parents
- No minimum length of residency required
- Quick application procedure
- Allowed to travel within the Schengen area, including France, Germany, Austria, Belgium, Denmark, Estonia, Finland, Greece, Hungary, Iceland, Italy, Luxembourg, Malta, Netherlands, Norway, Poland, Portugal, Slovenia, Slovakia, Sweden and Switzerland etc. with a visa
- Visa is valid for 2 years and can be extended 2 times. After 5 years of residency, investors will have a permanent residence card. After 10 years of residency, investors will acquire Spanish citizenship without the need to maintain investments
Conditions:
-Not a Schengen citizen
Over 18 years old
Have a good criminal record, never illegally residing in Spain, have not been denied entry in any of the Schengen countries.
Have a good health
Have income from 26,400 EUR or more
Some investment programs you can refer to:
An investment of EUR 500,000 in commercial assets (such as real estate, commercial housing…)
An investment of 1,000,000 EUR in bank savings
An investment of EUR 1,000,000 in Spanish corporate stocks
An investment of 2,000,000 EUR in buying government bonds
2. Spanish immigration program for international students
2.1. Conditions
There are many different types of visa for those wishing to study, work and permanently live in Spain. International students can apply for a visa of one of the following categories:
Visa for people with large finance, coming to Spain for no personal purpose.
Visa for real estate investors (also known as Golden Visa): It is applied from September 2013 for real estate buyers with a value ranging from 500,000 Euro.
Visa for individual investors: for individuals who want to invest money in Spain for business.
Business Visa: for businesses wishing to do business in different areas in Spain.
Student visa: for students studying in Spain who want to permanently live in Spain.
Usually, to be eligible for Spanish immigration, international graduates need to apply for a work permit, which is granted by the Spanish authorities, to help foreign workers be allowed to apply for a job and be recruited in this country.
After possessing a work permit, international students need to apply for a residence permit to legally stay in Spain (D visa type). Please note that the Type C Schengen Visa will not be eligible for resident international students to work in Spain.
2.2. Professions that allow immigration to Spain
In addition to the above conditions, international students can choose from the following professions to make immigration easier and more favorable:
Law (including Bachelor - Master - Doctor of Law): allows international students to immigrate to Spain most easily.
Business Administration (Tourism and Hospitality): is also the optimal choice for international students who want to study in Spain. After graduation, you will get many opportunities to work with extremely attractive salaries.
Spanish: is one of the most commonly used languages ​​in the world. Therefore, international students not only have the opportunity to settle in Spain but also can work in any country in the world.
3. Support from ApplyZones platform
ApplyZones is a platform specializing in providing immigration - investment visa solutions in any countries around the world. Coordinating with foreign partners, our work team always masters the necessary investment processes and procedures, and the immigration program that is suitable for the capabilities of each object.
ApplyZones platform will provide you with:
The transparent advisory roadmap with information about the success rate of each customer profile.
Updated new and reliable information.
A team of reputable partners with many years of experience.
Detailed consultation on naturalization policies, immigration investment.
Consulting on real estate, business, education, and medical issues where you intend to migrate to.