Characteristics of Cypriot culture
Cyprus is a quality study destination with cheap tuition. Besides, its cylture is also an attractive experience for many students. Let's explore the fascinating things in Cypriot culture through the following article with Applyzones.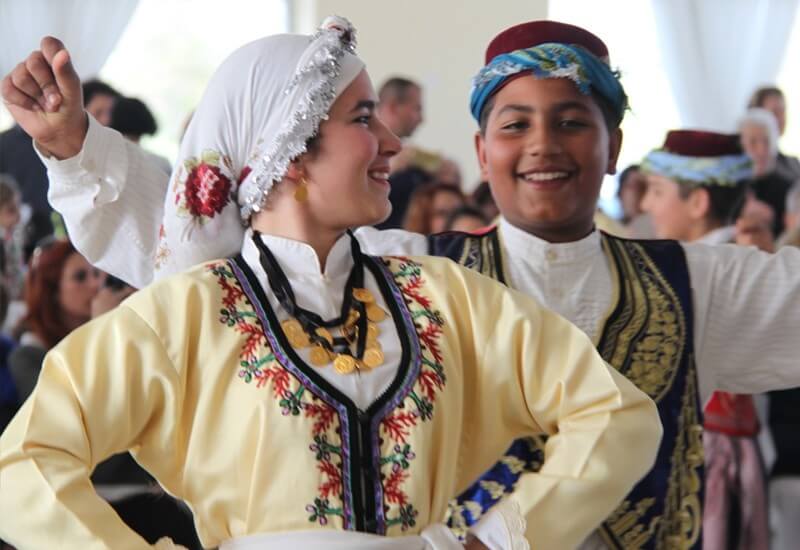 Characteristics of Cypriot culture
Being the third largest island in the Mediterranean, Cyprus is located at the crossroads between Europe, Asia, and Africa, so this is the intersection of different cultures. There are currently about 1 million people living and about 803,000 of them are citizens of the Republic of Cyprus. The language used in writing and international communication in this beautiful country is mainly English, while Greek is used as a daily spoken language.
In particular, the Cypriot people are famous for their friendliness and hospitality. They always welcome visitors and international students with the most enthusiastic spirit. Cypriot culture is also considered to have many similarities with Vietnamese culture. Therefore, when Vietnamese people come to Cyprus, they will easily integrate with the new environment in a very short time.
In the Constitutional Republic of Cyprus, people will be free to choose any religion. The majority of indigenous people are members of the Greek Orthodox Church. The second most popular religion is Islam, which accounts for about 18%. The remaining religions such as Jews, Catholics, Buddhists, Armenians or Maronites account for a small number. People all live very peacefully.
One of the highlights of Cypriot culture is the Cypriot art with its origins dating back 1,000 years. It is the discovery of a series of Chalcolithic inscriptions that have created its distinctive markings on art and sculpture in this country. Like Greek, traditional Cypriot folk music is popular for sousta, syrtos, zeibekikos, tatsia, and kartsilamas. The instruments associated with Cypriot folk music are the violin, the lute, the accordion, and the Cyprus flute "pitch kivlin".
Cypriot people's notion is to work to enjoy, which is contrast to the notion in countries that is to work to live, to survive. Living, working in this beautiful island nation, you will not feel too pressured. People here also love to drink coffee, they use them in both daily life and at work.
Why study abroad in Cyprus?
Not only with the unique culture, friendly people and landscape, but Cyprus also attaches great importance to education, becoming one of the top 3 countries investing in education in the EU as Denmark and Sweden. The evidence is that the island nation spends nearly 7% of GDP on education, with the education system built entirely under the UK education system standards. The programs here are taught in 100% English and the qualifications are globally recognized equivalent to American, Canadian, Australian ones.
International students can study in Cyprus with the simple application procedure and without direct interview, English proficiency and financial proof. Tuition fees are low. Living and accommodation costs are much more reasonable than other countries with similar education quality in the region. You also have opportunities to stay for 2-3 years after graduation, invest and settle permanently in Cyprus. Therefore, Cyprus has become a destination to attract many international students today.
In addition, the programs at Cyprus universities are closely linked with universities in the UK, USA and even in Canada, thus Bachelor students can transfer to European countries, USA, Australia during the course of study. While studying in Cyprus, with fast and easy visa application, international students will have the opportunity to travel and discover European countries and many other countries in the world.
We hope that the information provided above will give you an overview of Cypriot culture. If you still have questions about study programs and student visa application procedures, please visit ApplyZones immediately for the most accurate information!