Cultural diversity in New Zealand: from culinary to lifestyle
New Zealand culture is extremely diverse and rich by the harmonious combination of Polynesian and European culture. In addition, the long-standing Maori culture also greatly influenced this country.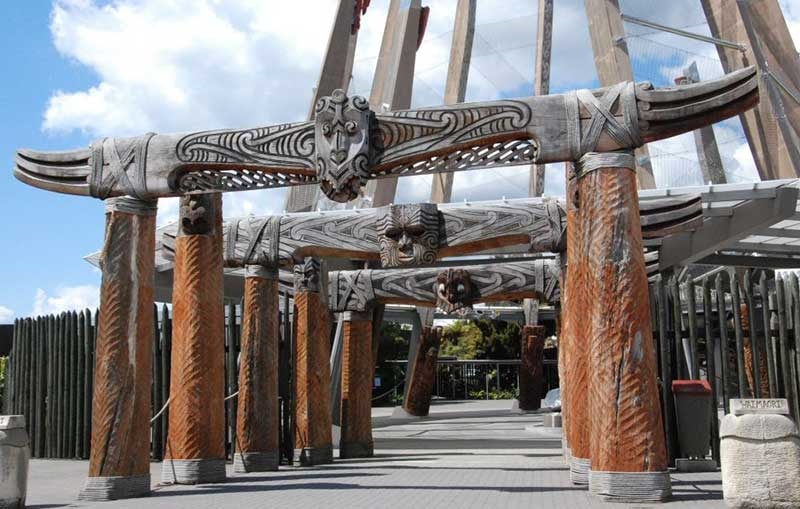 The unique features of New Zealand culture
1. Religious diversity
New Zealand is a multicultural nation with ethnic groups: New Zealand, European, Māori, Samoan, Chinese and Indian. The people here are very welcoming and friendly to visitors from other ethnic groups. They can easily make friends, build relationships and integrate into a society that is rich in cultural identities.
Besides ethnic diversity, New Zealand is home to many different religions. Christianity is the most popular among other religions such as Hinduism, Buddhism, Islam etc.
2. Indigenous culture
The first residents of New Zealand were Māori. Up to now, their culture is still the core quality of their national identity. Māori - also known as "Tangata Whenua" (Aboriginal people) - are also recognized by New Zealand law because of their strong connection to the traditional relationship with the mainland.
Therefore, since 1850, Māori people have experienced strong growth along with their historical and cultural presence in everyday life. It is the people here who have created the beauty of New Zealand culture that cannot be mistaken for anywhere.
The people here are not only famous for their friendly lifestyles, but even their personalities are worth learning from. People here have a strong personality and always obey the principles.
The nightlife in New Zealand is very peaceful. The street becomes quite from 6:00 or 7:00 pm. People mainly do their evening activities at home and go to bed at 10:00 pm. However, at the weekends, regardless of old and young, boys and girls, they would go to the bar together until morning, when is no different from a festival.
3. Language and timbrel
English is the main language of New Zealand people and is spoken by about 98% of the population. Māori is also an official language and is used by Māori natives.
New Zealand people, also called "kiwi', have a unique form of the slang language. Therefore, you will soon become familiar with simple words like 'brekkie' (breakfast), 'cheers' (thank you) and 'g' day' (hello).
4. Culinary culture
In New Zealand, food is mainly made from meat such as lamb, beef ... People here often have the habit of eating at restaurants and fast food stores, which is considered as an idle pleasure.
However, family dinner is still considered the main meal of most New Zealand people. In particular, in New Zealand cities and towns, there are always public drinking water sources that can be drunk directly.
5. Sports culture
In New Zealand, rugby is the most popular sport. Besides, there is still a lot of entertainment and other outdoor activities such as skiing, playing golf or adventure games such as Bungy Jump, ski sloping, forest ropeway, mountain climbing.
Rugby in New Zealand is very famous. It is known that the team of this sport is very strong and is known widely by Rugby lovers. Even at schools and cultural and sports centers, you can easily find groups of rugby players.
Extreme sports are also well developed in New Zealand. In particular, outdoor recreational activities are very popular. Of course, it's no coincidence that these extreme sports are thriving. New Zealand terrain is blessed by nature with many majestic volcanoes, snow-capped peaks, long white sand beaches, creating spectacular "entertainment spots" suitable for Buggy and skydiving, zorbing, rowing ...
6. Culture of Wellington Capital
Wellington is the capital of all New Zealand culture, featured in the fields of art, fashion, culinary and even the nightlife. Western-style restaurants, street art performances ... can all be found in Wellington.
In general, New Zealand culture is very diverse, rich and colorful. If you choose New Zealand as a study destination, this will be the right choice, because life here is peaceful with many beautiful scenes and friendly people.