Cypriot Immigration: The easiest way to be European citizenship
Fresh environment, cool climate and many attractive immigration policies help Cyprus become one of the best places to live today. Many people chose to immigrate to Cyprus. So what is attractive about Cypriot immigration? What are the benefits of a Cypriot citizen? Let's find out in the article below with Applyzones.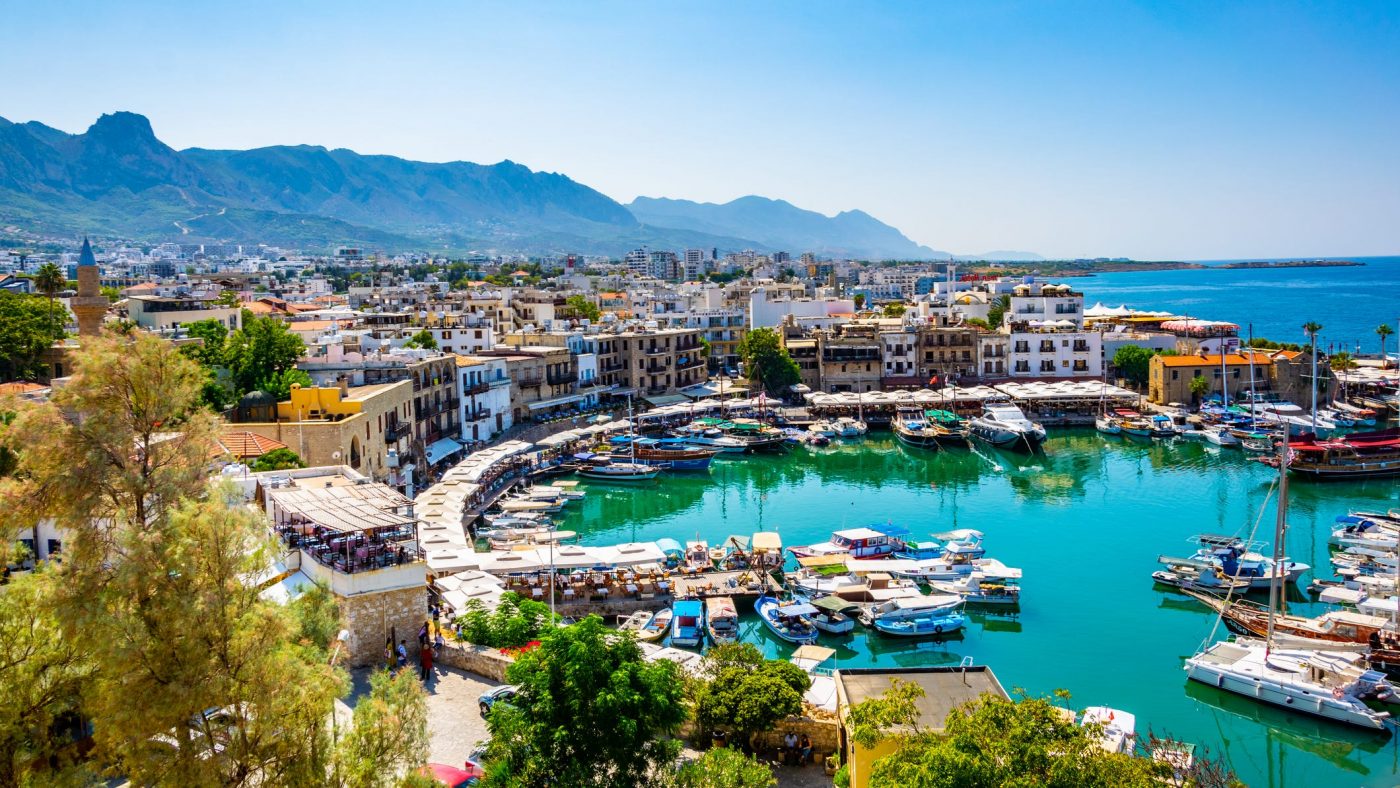 I. Introduction to the Republic of Cyprus
Cyprus is the third largest island in the Mediterranean Sea that is the body of water that separates Europe, Africa and Asia Europe, Asia and Africa. It plays a strategic role as a great place of business for investors who want to expand their markets to the Middle East or to create relationships with the European Union.
Because Cyprus is a member of the European Union, all Cypriot citizens enjoy the benefits of EU citizenship. Investors or immigrants can live, study and start a business in any which member states belong to the EU.
In recent years, foreign investment in Cyprus has grown strongly because the country's labor force is well-trained, multilingual and Cypriot citizens enjoy preferential treatment from property, inheritance and capital taxes at a low rate. Therefore, immigrating to Cyprus by investment is currently chosen by many people because this is the easiest and fastest way for foreign investors to become a European citizen.
II. 4 reasons to immigrate to Cyprus
The warm and pleasant climate
Cyprus has a typical climate of the Mediterranean region with mild winters and cool summers. The temperature in the year does not fluctuate too much with the highest temperature of about 32 degrees C.
High-quality health system
Cyprus high-quality health system is considered to be of international standard, even ranked higher than other developed countries such as the US, Australia, Canada ... Becoming a permanent resident or citizen of Cyprus, you will be received free medical examination and treatment at Cypriot hospitals with high-quality medical staff
Enjoy tax incentives when buying a property
One of the reasons that many investors choose to immigrate to Cyprus is the preferential policy and tax breaks for house buyers. Accordingly, the Cyprus government will reduce the specific value-added tax of 5% of the VAT calculated on 200m2 for the first property or the property tax is eliminated and free of the transfer.
Low crime rate
Cyprus is a country with a much lower crime rate than in other countries in Europe. Life here is prosperous and living costs are low but the quality of life is of European standards. These are the reasons why many people choose Cyprus to live permanently.
III. Cyprus immigration by investment
In order to encourage foreign investors and attract high net worth individuals to live, work and invest in Cyprus, the government has launched an attractive Cyprus immigration program, attracting hundreds of thousands of investors. Accordingly, there are 2 programs: investment of just €300,000 into a property to gain the Cyprus residency permit and an investment of €2.0 million or higher in real estate to gain Cypriot citizenship. The two Cypriot immigration investment schemes are fast and efficient at granting a residency permit and second passport.
1. An investment of €300,000 into a property to gain the Cyprus residency permit
Investors can get a permanent Cyprus residency permit by investing €300,000 in real estate. Accordingly, investors and 3 generations of a family will receive permanent residency permit and can receive European citizenship after only 7 years.
Benefits:
The whole family receives a PR, including eligible spouses and children;
Granted a permanent residency permit within 2-3 months after applying. This permit is valid for life and does not need to be renewed;
Investors and their families can apply for Cypriot citizenship after 7 years of living.
Easy access to more than 173 countries around the world
Able to own a company in Cyprus and receive dividends
No inheritance or property taxes required.
Eligibilities:
Invest at least €300,000 (excluding VAT) on one or more real estate in Cyprus
Have had a bank account of at least €30,000 for 3 years in Cyprus
Prove that the annual income overseas must be at least €30,000 and an additional €5,000 per dependent;
No health checks or foreign language skills required
2. An investment of €2.0 million or higher in real estate to gain Cypriot citizenship.
Investors will receive European citizenship immediately if they invest €2.0 million in the most prestigious real estate projects.
Benefits:
Passport issued to investors and their spouse, parents and spouse, children under 28 years of age
To live and work in any member state of the EU
Visa-free in more than 170 countries including European Union member countries, Canada, Hong Kong, Singapore, New Zealand ...
Dual citizenship
Eligibilities:
Invest at least €2.0 million in one or more properties in Cyprus
Pure criminal record
No proof of money sources required
No residency required
No health checks, foreign language skills required
Cyprus is a great country for all citizens to settle down and live. Cyprus offers the quickest, most assured route to citizenship of a European country. Don't hesitate and let's choose Cyprus to immigrate to!
Applyzones – leading free online study abroad platform for you!
4 great advantages of Applyzones for you:
Simple: Just one click on the ApplyZones system, you can experience the online application process for schools around the world without asking for the help of any overseas study consultancy centers.
Convenience: With ApplyZones' smart AI filter, customers can search for courses that match their criteria and conditions quickly and conveniently in just a few seconds.
Quick: Experience the online study abroad technology platform from creating applications to receiving visas and studying abroad with half the time compared to traditional procedures.
Savings: Experience a completely new technology platform for free now, making studying abroad simple, cost-saving and time-saving.