EB5 U.S immigrant investor program – A green card for businessman
In recent years, the EB5 visa program has been paid a lot of attention. So, what advantages does EB5 visa have that get such attention? And should we immigrate to the U.S in this way? All answers will be presented in the article below.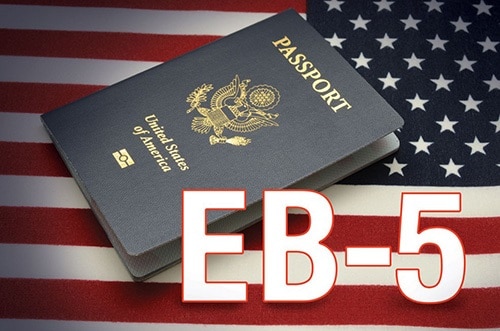 What is EB5?
EB5 is a program initiated by the U.S to improve remote areas or regions with a high rate of unemployment and underdeveloped economy. From the foreign investment, the US hopes to promote economic growth in these areas.
The EB5 program can be understood as follows: through investment, the US will consider and allow qualified investors to invest capitals to projects that are beneficial to the US economy and create full-time jobs for native workers. When the above basic conditions are met, the investor will receive a green card to settle in the US with the family.
In this way, the investor and his family will fully enjoy the benefits of permanent residency in the US, with the chance to apply for US citizenship for the whole family after 5 years.
EB5 immigrant investor program has 2 types: direct investment (self-investment) and indirect (investment through the regional center).
Latest information about EB5
The number of EB5 visas issued under the form of indirect investment in 2020 will be required to have a quota of about 3,000 visas/year. With this form, the investors will get a refund of the investment after 5 years with interest per year. This is considered a profitable investment, improving the success rate of the application for U.S permanent residency.
The government issues 7,000 visas/year under EB5 direct investment (self-investment). The applicants have to perform all the investment procedures by themselves including establishing a new company, hiring staff (minimum requirement of 10 full-time jobs for local people for 2 years), managing, declaring - paying taxes to be eligible to get a US Green card for yourself and your family.
Applicants can directly open more business branches or buy back an established business or open a subsidiary in which was previously established under-investment.
Regulations on EB5 – US immigrant investor program
The requirements include age, language proficiency, work experience... are easy. Therefore, the most important thing is financial resources. Because, to apply for EB5, you must meet the investment amounts according to the latest regulations from November 21, 2019, by USCIS including:
Indirect investment: The investment amount must be USD 900,000 in the Targeted Employment Area (TEA), which is through the regional center.
Direct investment: The investment amount must be 1,800,000 USD if the area is not in the Targeted Employment Area (TEA).
In the past 5 years, because the requirement criteria for EB5 are easy to implement, it has attracted a large number of investors from all over the world. To avoid overload and difficulty to control, the US government has quotas on the number of visas granted each year, so the processing time of application is also 5-6 years, only 2-3 years longer than before.
One of the good news for those who are planning and waiting for the EB5 approval is that in 2020 the United States Department of State announced an increase in the worker visa quota including EB5, which means that more EB5 visas will be granted this year.
However, there will also be a higher demand for implementing the program. There have been many cases where investors, unfortunately, choose the wrong project /wrong immigration consultant, leading to loss of time, efforts and money and unsuccessful application for U.S permanent residency. Therefore, if you intend to immigrate to the US through EB5 visa, you need to have to build a plan, choose a reputable and accurate investment project to avoid "spend money and only get worse".
Benefits from the EB5 – US immigrant investor program
When participating in the EB-5 program with simple requirements and faster processing time than many equivalent categories, you will receive some practical benefits such as:
+ Participants and family (spouse and unmarried children under 21 years old) will receive a green card to immigrate to the US as a permanent resident.
+ Have the freedom to live, entry and exit the US without applying for a visa, work and study anywhere in the US territory.
+ Enjoy almost all the same benefits as a native (except the right to vote)
+ Children of investors will be completely free of tuition fees of public schools. The cost of higher education studies is only 1/3 of that of international students.
+ Only after 2 years of joining the program, you are eligible for U.S PR application; After 5 years, you can apply for naturalization to become a US citizen.
+ EB5 immigrants after naturalization are also allowed to sponsor their relatives to come to the US according to current regulations.
+ Besides, the investors will receive investment capital after 05 years and enjoy interest every year. However, this benefit is only applicable to investment trust (indirect investment).
+ Free visa in more than 160 countries around the world and become dual national.
From the above benefits, Eb5 US immigration program is currently a program that many people are interested in and has the highest green card approval success rate up to 92%.
We hope that with the information provided above, you will answer questions about the EB5 – U.S immigrant investor program. If you intend to apply for EB5 visa or are having questions about the requirements of the program, please contact Apply Zones for advice and latest information!