Experiences of studying in Canada
Canada has always been an attractive destination to study, attracting thousands of international students each year. With the world's leading quality education system and especially much cheaper tuition cost than that of the US, Australia, UK or New Zealand, Canada becomes an ideal destination for many international students. And, if you are also going to study in Canada and are searching for this country, here are 4 extremely useful experiences of studying in Canada that you should not ignore before going to this beautiful country.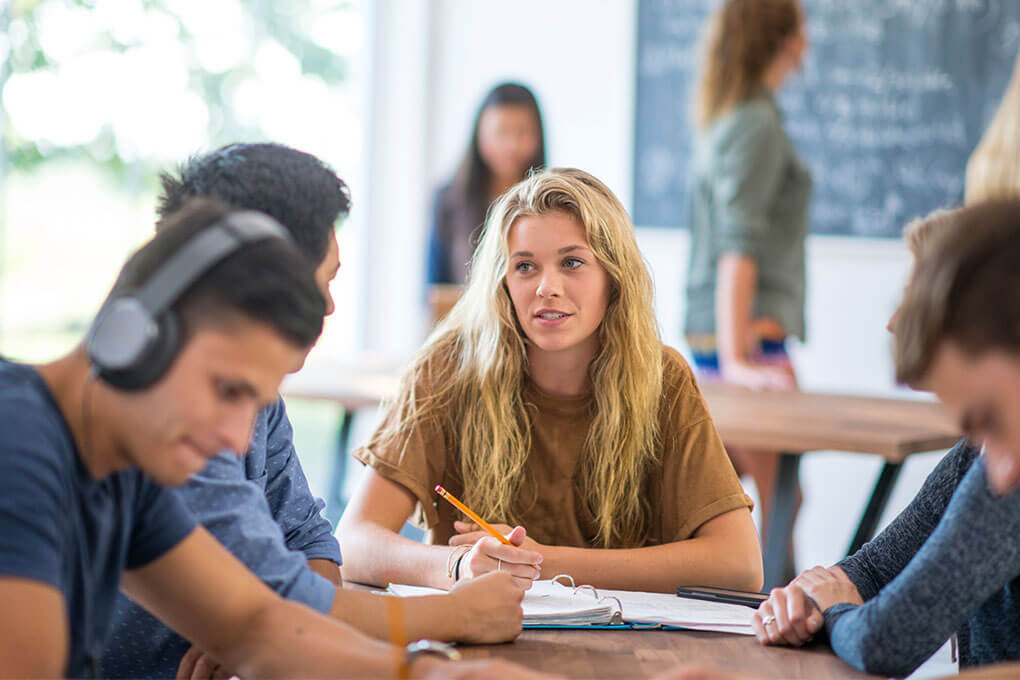 Experience of studying in Canada
Choosing the field of study
It is important to choose a major to study in Canada. Choosing the right major will not only help you develop your strengths, but it will be an important foundation for your future. Choosing a major that matches the trends of the labor market will help you gain more employment opportunities, easily apply for a job and have a high immigration opportunity in Canada.
Choosing the school
Choosing the right school to study in Canada is also concerned by lots of international students. When choosing a school to study, you can choose based on the following factors:
School rank or reputation
Scholarships
Geographic location (where this field is located, what is special about this location)
Employment opportunities
Tuition
In Canada, there are 3 universities with the highest graduate employment rate, they are the University of Toronto, McGill University, and the University of Montreal.
Preparing to study in Canada
To prepare to study in Canada, you need to prepare the following documents and items:
Identity papers include:
Passport (valid for use)
Student visa (stick in passport)
Embassy letter (stick in passport)
Offer letter (original)
Air ticket
Birth certificate, certified copy in Vietnamese, English or French
Original transcript and notarized copy of Vietnamese, English or French
Certified copy of university, college or high school diploma and notarized copy
Identity card or ID card
Items to bring to study abroad:
Cash: As a rule, you are not allowed to bring more than $5,000, so you can bring a visa card to pay for goods, tuition, air ticket or travel ...
Clothes: Clothes you bring should be in suitcases and consigned. If you need to transfer overnight, bring an outfit with yourself to change. If you come to Canada in the winter, buy a pair of boots to walk in the snow, a warm coat, scarf and gloves to go out. If you're indoors or in the classroom, just wear normal clothes.
Food: Canada prohibits international students from bringing food, fruits, plants or vegetables with soil, so to avoid trouble, it is best not to bring these foods but only to bring dry foods or confectionery.
Laptops, cameras, phones: remember to buy a 220V to 110V converter because in Canada only 110V power is used. In addition, Canada also uses a 3-pin socket, so you have to buy 3-pin type plug connectors. You should buy from home to save the cost of buying these devices.
How to choose an accommodation
One of the tips to help you study in Canada cheaply is choosing accommodation that suits your financial situation. This is the amount that will account for most of your overseas study expenses. Depending on the circumstances and aspirations of each student, you can choose from one of the following types: homestay, a dormitory or rental.
Normally, in the first year, international students often choose to live in dormitories to get used to the Canadian lifestyle as well as to be safe and save the cost of living. When living in a dormitory, students will be able to live with other students, sharing a number of facilities such as kitchen, living area…
What do international students say about studying in Canada?
Sharing about her experience studying abroad in Canada, an international student said: "After nearly 2 years living and studying in Canada, I have learned many things and made many friends. I feel much more mature and independent than I was at home. Generally in Canada, everything is very good, from facilities to people here, in general, I am quite satisfied. A tip I also want to share is when living in a homestay, listen and try not to disturb the host family, try to understand the living rules and do it correctly. Good luck!"
Above are some experience of studying in Canada that you can refer to. AppyZones hope this article will bring you useful information before you start your journey to study abroad in this beautiful country. Wish you will have interesting experiences during the years studying in Canada.
You have dreamed of studying abroad but the process to study abroad is complicated, making it's hard for you to know where and how to start? You are wondering whether to choose a major, which school is right for you. Let ApplyZones help you.
Applyzones is the leading free online study abroad platform today. With ApplyZones, you can:
Find the right course for your ability and conditions
Contact the school you wish to enroll in directly through the membership management system
Apply directly without any charge
Update the latest admission information from universities around the world
Compare information, entry requirements, tuition of the same field of study offered by different schools.
Studying Event management in Canada is currently a trend, chosen by many international students. Studying in Canada not only opens students to a professional learning environment but also helps them access to knowledge to organize and manage events better.