How much does it cost to study in New Zealand?
How much it costs to study in New Zealand is always the concern of many parents when sending their children to study in the beautiful country of Kiwi. In this article, ApplyZones will help you find out specific information about studying in New Zealand to make it easier for you to prepare!
Known as a country with a long-standing prestigious education system with many universities named in the list of the best universities in the world. In addition, in recent years, the New Zealand government has always adopted the Pastoral Care of International Students Code of Practice to promote the protection of international students' rights. The Code of practice is rigorously built to ensure that international students studying in New Zealand enjoy the highest support from the school and the government, including scholarships, tuition and living expenses. Through this, international students also partly understand the cost of studying abroad, making studying abroad in New Zealand become easier and faster. You can feel secure to study and experience a new life in this advanced country.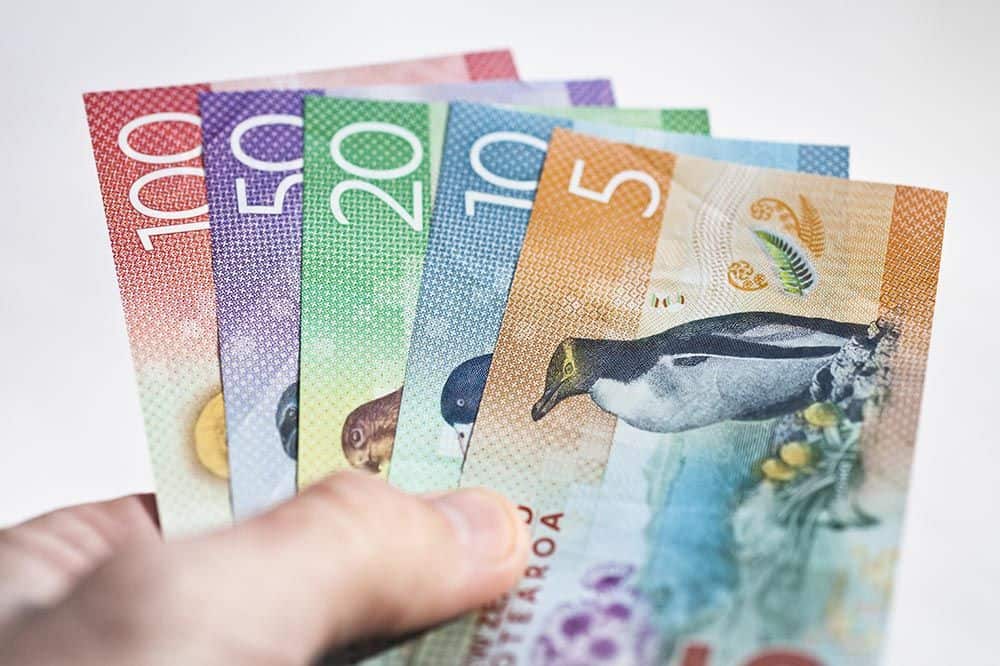 Cost of studying in New Zealand for each education level
Compared to many other countries in the region with similar education quality, the tuition fees of New Zealand schools are considered to be much easier. It depends greatly on the course you choose, the education level, the place of study and the duration of course. There also is a difference in tuition costs between public and private schools. Most of the public schools will have cheaper tuition that is suitable for all subjects. In contrast, private schools have higher tuition costs, but it includes support services and modern facilities.
Primary and secondary schools
There is a difference in tuition costs between private and public schools. In particular:
For public schools, the tuition cost ranges from 11,000 to 13,000 NZD/year.
For private schools, the cost will be almost double, at about 25,000 NZD/year.
Vocational education and training programs
The tuition costs of New Zealand diplomas and vocational certificates range from 12,425 to 18,500 NZD/course. If you choose this study program, you will not be too worried about the cost of studying. Because this is a study program with an attractive output opportunity and its tuition fee is not too high, suitable for many subjects including those who have limited finance.
Undergraduate programs
Unlike other levels of study, New Zealand tertiary education has a separate regulation for each university's program of study.
Most tuition cost ranges from 22,000 to 32,000 NZD/year. And, you will study for an average of 3 years. However, the duration of study and tuition will vary depending on the major you choose.
For example, if you study art, humanities, social sciences, management or engineering, the tuition cost of an academic year will be from 24,000 to 28,000 NZD.
As for science and technology, it will be slightly higher, ranging from 26,000 to 32,000 NZD/year.
For medicine and health, the tuition cost will be up to NZD 75,000 per year, and the duration of study is longer than other majors.
So, you need to carefully consider how much it costs to study undergraduate programs in New Zealand to choose a suitable major to study.
Postgraduate programs
The tuition cost of postgraduate programs ranges from 26,000 to 37,000 NZD/course. At this level, different majors will also have different tuition costs. Typically, medicine and scientific research will have higher tuition.
For the PhD program, international students will have to pay higher tuition than domestic students, ranging from 6,500 to 9,000 NZD/year.
How much does it cost to study abroad in New Zealand: Living costs, housing costs and other expenses
The cost of living is also a significant cost of your study abroad in New Zealand. You need to prove this cost when applying for a student visa, in particular, you have to prove your financial ability to pay for tuition and living expenses during the study period. And, you must have at least 15,000 - 16,000 NZD of living expenses for the first academic year in New Zealand.
Most schools in New Zealand recommend the cost of living for international students, so you can balance the choice of school and place of residence suitable for your financial ability. Besides, you can also save a small amount by changing your lifestyle, or taking a part-time job. Each school have a center to help international students find work. International students are allowed to work 20 hours a week during their studies.
Living expenses includes:
+ Rental cost: 110-150 NZD/person/month
+ Daily food: from 280 - 400 NZD/month.
+ Travel: about from NZD 100/month.
+ Entertainment: 65 NZD/month
+ Other fees (telephone, internet): 19 NZD
The above is all information about how much it costs to study in New Zealand. For questions about studying in New Zealand, please visit Applyzones for details. In addition, with the desire to help parents and international students choose for themselves the appropriate programs, scholarships, ApplyZones brings you experiences such as searching and connecting to New Zealand universities on a free online platform. Please visit ApplyZones to experience it now!