How to get a scholarship to study in the Philippines
Instead of taking preparation courses in the UK, Canada, the US, many young people have chosen the Philippines as an English study destination, because of the quality of education and the affordability. Not only that, but universities in the Philipines also offer a lot of high value scholarship programs for international students. Let's explore the valuable Philippines scholarships in 2020 with Applyzones!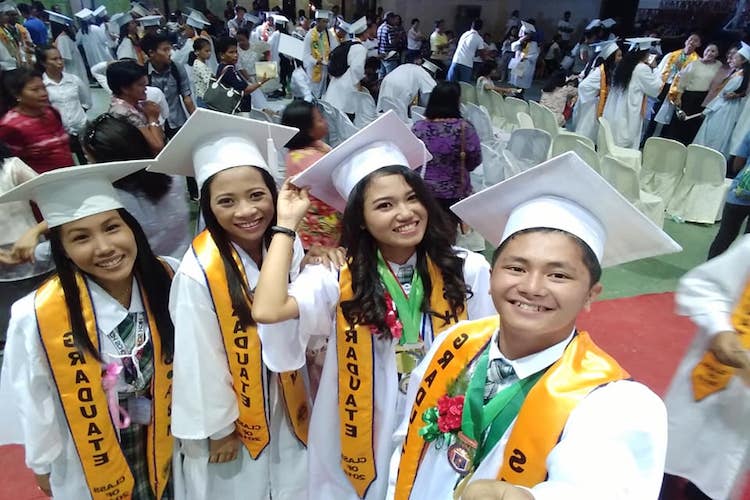 Scholarship programs of top universities in the Philipines
A&J Academy scholarships
Located in Baguio City, Northern Luzon, Philippines A&J Academy offers a wide range of courses. International students who do not meet the entry requirements will not need to worry because A&J offers a free 4-week pre-sessional course before the main course. Those who have not yet progressed will continue to study free of charge until they get enough score. In addition, the living environment for international students at A&J is also very comfortable, including a gym, dining room etc.
In 2020, A&J offers many scholarships worth up to $ 1,500 for students enrolled in ESL, TOEIC, IELTS, BUSINESS... typically, "A&J Scholarship 2020".
For this scholarship program, the longer the course is, the more tuition fees will be reduced.
- 8-weeks course: reduction of $ 500
- 12-weeks course: reduction of $ 750
- 16-weeks course: reduction of $ 1000
- 20-weeks course: reduction of $ 1250
- 24-weeks course: reduction of $ 1500
To get this high value scholarship, international students must also meet the following conditions:
+ Write a review about studying at A&J every 2 weeks
+ Make video interview at the end of each course
+ Collaborate with the school in shooting video clips made by the school.
CELLA scholarships
CELLA is one of the TOP 3 best quality English language schools in Cebu, especially for TESOL courses that are enrolled by many students from other countries.
Besides, CELLA is one of the English language schools in the Philippines that is recognized by the leading prestigious organizations, including TESDA, SSP, BUSINESS PERMIT, CALA.
Some highlights of the programs at CELLA include:
- A comfortable learning environment, creating conditions for students to promote their creativity
- 1: 1 training model divided into many hours with foreign teachers
- Experienced and enthusiastic teachers
- Being the first English language school to offer TESOL course at half the cost of Australia or Canada
- The program commits to learning outcomes, in which the IELTS preparation program commits to 6.5 at the end of the course. In cases where students have not achieved the desired score, they will be able to retake it and retake the exam for free,
The Philippines scholarships will be awarded by the BESA and CALA with a value of $ 200 for all students enrolled from September to March next year. To get a scholarship, students must enroll for a course of 4 weeks or more.
Smeag Global Education scholarships
Being the largest international English language school in the Philippines with many years of experience in English training, SMEAG GLOBAL EDUCATION has become the leading study destination in the beautiful Philippines.
Smeag Global Education currently has 5 campuses in both the Philippines and South Korea, with a total capacity of over 1200 students. SMEAG not only provides excellent English learning environment but also links with many international organizations as well as leading universities in the world.
Highlights only at SMEAG:
- A test site for exclusive IELTS, TOEIC, TOEFL, Cambridge, ACT ETS and BULATS in the Philippines.
- A team of experts and trainers with a high expertise from different countries
- The largest community of multinational students in the Philippines
- The percentage of students at SMEAG reaching their goal upon graduation up to 98%
In 2020, the DAEHA has offered a scholarship program worth up to $ 300 to international students enrolling for a course of more than 12 weeks.
4 great advantages of ApplyZones that you cannot ignore:
Simple: Just one click on the ApplyZones system, you can experience the online application process for schools around the world without asking for the help of any overseas study consultancy centers.
Convenience: With ApplyZones' smart AI filter, customers can search for courses that match their criteria and conditions quickly and conveniently in just a few seconds.
Quick: Experience the online study abroad technology platform from creating applications to receiving visas and studying abroad with half the time compared to traditional procedures.
Savings: Experience a completely new technology platform for free now, making studying abroad simple, cost-saving and time-saving.