What is new in New Brunswick immigration policy?
Unlike other states that require strict immigration for foreigners, New Brunswick government has open-door policies to welcome immigrants to live and work here. So, what is new in New Brunswick immigration policy for international students? Let's find out in the following article of ApplyZones.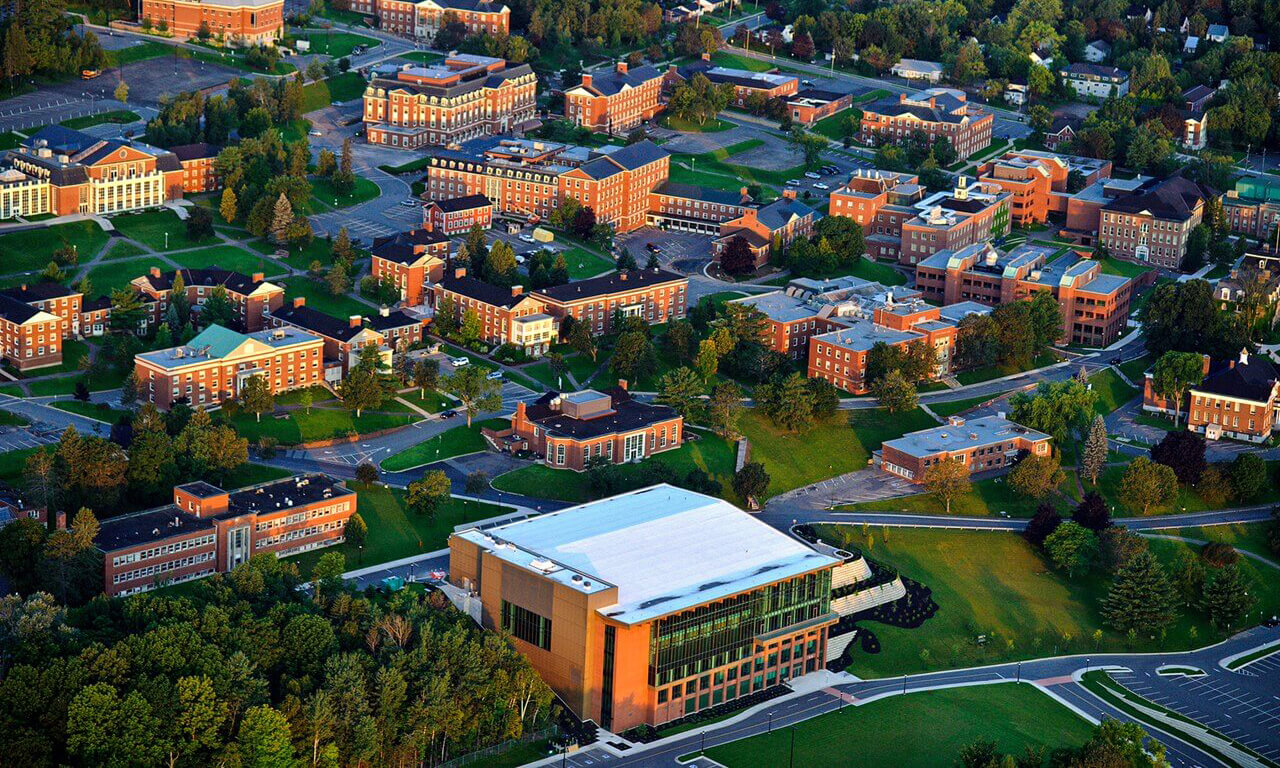 Introduction to New Brunswick
New Brunswick is one of four eastern coastal states of Canada, adjacent to the Atlantic Ocean with an area of ​​about 71000 km2 and an average population density of about 10 people/km2. It has a temperate oceanic climate with summer temperatures of about 20-30 degrees Celsius, and winter of about - 5 degrees Celsius. New Brunswick's GDP is about $ 42,000. The main languages ​​used in New Brunswick are English and French.
With a large area but the sparse population has led to a serious shortage of domestic resources, not enough to meet the strong growth of the local economy. Therefore, the government of New Brunswick has introduced attractive immigration policies for international students as well as other skilled workers, aimed at attracting them to live and work here.
Why should you choose to migrate into New Brunswick?
Prime location:
New Brunswick is bordered by the sea and close to major economies such as the United States, Quebec etc. so this is a fertile land full of potential to develop food technology, mineral, tourism, marine and wood production.
Peaceful living environment with the cleanest air in the world. According to WHO 2016 statistics, air quality here is ranked 5th in Canada and 25th in the world.
Highest quality of living standard:
Living permanently in New Brunswick, you will be completely covered by the government for free under the government's national health system.
The crime rate is lower than the national average, so this is a safe place for foreigners to live in Canada
Modern and developed infrastructure
Lowest cost of living in Canada:
Cost of living in New Brunswick is lower than other busy states of Canada.
New Brunswick housing fees are also the cheapest in Canada
Quality education system:
Education is an area of ​​special concern to the state government, so New Brunswick offers a wide range of scholarships, bursaries, waivers, or reimbursements to residents.
Tuition fees for students aged 5 to 12 years are fully funded by the government
The only province in Canada that uses the official English-French bilingual
Home to major universities such as New Brunswick University, Mount Allison University ...
New Brunswick immigration policy
New Brunswick is the state with the easiest immigration programs in Canada. The New Brunswick Nominee Program is suitable for all international students, and the state accepts almost all occupations, making it easy to migrate into here.
Requirements for granting permanent residence in New Brunswick:
International students who wish to live permanently in New Brunswick must meet the following requirements:
From 22 to 55 years of age
A minimum IELTS score of 5.0 or higher
Be working in businesses that have operated for one year or more in New Brunswick
Salary is in line with state standard salary
In addition, candidates must meet several criteria to apply for immigration under the provincial nomination program. In which candidates must score a minimum of 50 out of 78 points on a point grid.
New Brunswick immigration point grid
Factor

Eligibility

Points

Case 1

Case 2

Case 3

Age

22-24

5

5

25-55

10

10

10

Language ability

Advanced: IELTS 7.0

9

9

Internmediate:

IELTS 6.0

7

7

7

Basic:

IELTS 5.0

4

Education

Secondary education

10

Post-secondary education

15

15

15

15

Postgraduate education

18

Adaptability

Family living in New Brunswick

10

Have completed one year of post-secondary education in NB

5

Have completed two year of post-secondary education in NB

10

10

10

10

Have worked for 1 year in NB

10

10

10

Have worked for 2 years in NB

15

Have worked for six months in the last celendar year in NB

5

Have completed LMO

10

Second skill

5

Work experience

1 year

2

2

2

2 years

4

3 years

6

4 years

8

8

5 years

10

Total

51

54

50
Case 1 (minimum of 51 points):
Have completed secondary education
Have studied or worked for 1 year after graduation in New Brunswick
No more than 24 years old.
Case 2 (minimum of 54 points):
Have completed 2 years of postgraduate education in New Brunswick
Have worked for 1 year after graduation
No more than 26 years old.
Case 3 (minimum of 50 points):
Have worked for 4 years after graduation in Vietnam
Have completed two years of postgraduate education and worked in New Brunswick
So, to successfully apply for permanence residence, international students just need to complete two years of education and have a job in New Brunswick. The most important thing is to find a job after completing the program.
Or international students who have completed two years of education and have worked for one year will be added 20 points, which accounts for more than 40% of the 50 points to be eligible to migrate into New Brunswick. Thus, the factor of education and work experience in New Brunswick is important.
Normally, under the provincial nominee program, applicants are required to find a job and that the job must be included in NOC A, B and 0 occupations (NOC C occupations are acceptable in some states). However, only New Brunswick accepts all NOC occupations. However, if your job is included in NOC C, D occupations, it must be related to medicine, manufacturing or transportation (codes are 1, 3, 7, 8, 9). Therefore, it is easy for international students to easily apply for jobs included in the low-level list after graduation. This point has contributed to reducing the difficulty of international students' immigration.
In addition, New Brunswick does not require international students to graduate to find a job suitable for their major, which contributes to expanding the scope of work for international students.
The above is all information regarding new Brunswick immigration policy for international students. With its strengths, New Brunswick is a province that you can choose to study and live.
Experience the Free Online Study Abroad ApplyZones
Are you a student? Do you want to study in Canada but do not know where to apply?
Are you looking for courses that suit your interests and abilities?
Do you want to apply to study by yourself to save time and money instead of being supported by overseas study consultancy centers?
Let's experience AppyZones- a free online study abroad platform right now.
4 great advantages of ApplyZones that you cannot ignore:
Simple: Just one click on the ApplyZones system, you can experience the online application process for schools around the world without asking for the help of any overseas study consultancy centers.
Convenience: With ApplyZones' smart AI filter, customers can search for courses that match their criteria and conditions quickly and conveniently in just a few seconds.
Quick: Experience the online study abroad technology platform from creating applications to receiving visas and studying abroad with half the time compared to traditional procedures.
Savings: Experience a completely new technology platform for free now, making studying abroad simple, cost-saving and time-saving.