New Zealand immigration policies you need to know before deciding to live here
New Zealand is not only famous in the world for its picturesque scenery, fresh environment but also famous for being a peaceful, prosperous country and one of the most livable countries in the world. It has also been voted the best business environment in the world with trade policies, taxes, government support etc. Besides the quality education system, modern facilities and good social security policies etc have attracted many foreigners to New Zealand to live and work. So, what is attractive about New Zealand immigration policy? All will be revealed in the article below, please refer to it.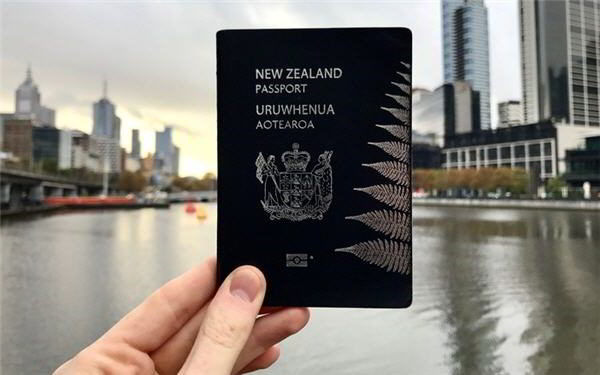 I. Introduction to New Zealand
New Zealand is an island nation located in the southwest Pacific region. The country is divided into two main continents, the northern and southern islands. The climate here is temperate, so the weather will not be too hot or too cold.
New Zealand is endowed by nature with picturesque landscapes with lush green prairies, lush plains, year-round snow-white mountain ranges, beautiful, blue lakes and romantic stretching beaches that make anyone who comes here will be captivated for a lifetime.
II. 5 reasons to immigrate to New Zealand
Political stability
New Zealand is a country with relatively stable politics and society. There is rarely any social unrest. New Zealand has no war or terrorism and natural disasters rarely happen in this country. The crime rate in this country is also much lower than in other developed countries.
Low tax
New Zealand is one of the countries with the lowest personal income tax in the world. 70% of New Zealand people pay tax and only pay it at 17.5%, much lower than the UK, Australia or other European-American countries. In addition, other types of tax rates are also lower than in other Western countries.
Pricing in New Zealand is always stable, so people can live comfortably with their salaries. In addition, facilities for individuals and families are also sold at a reasonable price so that everyone can buy the items needed for their family.
Quality education and internationally recognized qualifications
New Zealand education is ranked among the top in the world for development with many highly ranked universities. The degree here is also globally recognized so having a New Zealand degree can allow you to apply for jobs in other countries.
The disciplines in New Zealand are also very diverse and highly applicable, such as business, cookery, tourism, engineering, technology, medicine, art, etc.
High immigration opportunities
Although the area in New Zealand is quite large, this country has only about 5 million inhabitants. Therefore, the Government of New Zealand strongly encourages the citizens of other countries to settle down and live.
New Zealand powerful passport
Did you know that a New Zealand passport is very powerful? You can travel to more than 154 countries without a visa when you own a New Zealand passport.
III. New Zealand immigration points calculator
The immigrant points calculator is the basis for assessing and determining whether a citizen is eligible to settle in New Zealand. Under the New Zealand Department of Immigration, citizens must achieve 100 points or more to qualify for immigration in this country.
The immigration point is assessed on the following factors:
Age
Skill
Employment
Work experience
Qualifications
Bonus points
You can check your score based on several main factors as follows:
+ Working skills:
Skilled employment in New Zealand for 12 months or more: 60 points
Skilled employment in New Zealand for less than 12 months or have received a job offer in New Zealand: 50 points
+ Experience in working overseas:
2 years: 10 points
4 years: 15 points
6 years: 20 points
8 years: 25 points
10 years: 30 points
+ Qualifications:
4-6 (such as diploma): 40 points
7-8 (such as bachelor's degree or honors degree): 50 points
9-10 (such as master's or doctorate degree): 60 points
+ Age:
You will receive points corresponding to the age below:
20-29 years: 30 points
30-39 years: 25 points
40-44 years: 20 points
45-49 years: 10 points
50-55 years: 5 points
In addition, to increase your chances of New Zealand immigration, you can get bonus points based on several factors such as work experience in an area outside Auckland, up to 30 points or bonus points up to 15 points if have work experience in an area of absolute skills shortage ...
IV. New Zealand settlement policies
To immigrate to New Zealand, you can refer to the following:
Skilled Immigrant Category
To eligible, applicants must:
Meet health conditions
Meet ethical qualifications
Have a minimum of 100 immigration points
Have a minimum IELTS score of 7.5 or PTE Academic 74. If a dependent is accompanied, the dependent must be over 16 years old and have a minimum IELTS score of 5.0 or PTE Academic 36
The process of applying for a skilled residence in New Zealand consists of the following steps:
Step 1: Submit an expression of interest (EOI) to the New Zealand Immigration Department. This application is a letter of about 600 words introducing yourself, your family, your skills and work experience. To eligible to submit an EO, you must:
Satisfy the basic requirements mentioned above.
Achieve at least 100 points on the New Zealand immigration points system.
Once these requirements are met, the applicant will be placed in the EOI file.
Step 2: The EOI application will be reviewed and, if eligible, you will be invited to apply for immigration to New Zealand Immigration Department.
If the applicant scores above 160 on the New Zealand immigration points system, he/she will not have to go through this approval process but will be invited to apply to the Immigration Department by New Zealand.
Step 3: When your immigration application is submitted, the New Zealand Immigration Department will invite you and your dependents to interview.
They will ask any questions related to your job, acquaintances, careers or qualifications etc.
Step 4: Wait for the results of the application
For this step, the following 3 cases may occur:
The applicant is approved to immigrate to New Zealand
The applicant is approved for a work visa in New Zealand
The applicant is denied a visa.
New Zealand immigration policy for international students
1. Diploma and undergraduate programs
After completing your studies at college (at least Diploma level 5 and 6) or university (Diploma level 7) in New Zealand, you will be granted a 1-year Open Working visa by the government to be able to stay looking for work.
After getting a stable job and guaranteed by the company, you can apply for a work visa for 1-2 years. During this time you can apply for permanent residence in New Zealand. If eligible, you can apply for a permanent resident visa after only 3 years.
2. Postgraduate program
For postgraduate programs, you can apply for immigration only after 1 year working in New Zealand. In addition, if you are on the list of the Long Term Skills Shortage List program (from Diploma level 8 or above), your spouse will also be granted a working visa and the children will receive benefits.
3. List of priority occupations for New Zealand immigration
The occupations listed in the Immediate Skill Shortage List and the Long Term Skill Shortage List published by the New Zealand immigration department are Priority immigration occupations in New Zealand. You can refer to some typical occupations below:
Hotels and Tourism
Architect, construction engineer, electrical engineer or mechanical engineer ...
Software engineer, web developer, or designer ...
Dentist, surgeon, nurse or medical testing technician…
Accountant and auditor….
New Zealand immigration by investment category:
Applicants can apply for temporary residence in New Zealand 4 years if they meet the following requirements:
From 65 years old and under.
Have invested $ 1.5 million for 4 years in New Zealand.
At least 3 years of direct management experience in business, this business must have at least 5 employees working full time or with a turnover of over 1 million New Zealand dollars/year.
Enterprises must have at least 5 full-time employees or have a turnover of over 1 million New Zealand dollars per year. The applicant may apply on the basis of owning 25% of the shares of that business or acting as a manager of the business.
An additional 1 million New Zealand dollars to live permanently in New Zealand
Have IELTS 3.0 or have studied or lived in an English-speaking country.
Have lived in New Zealand for at least 146 days per year for the last 3 years of the 4-year investment period.
Eligible for background and health.
New Zealand immigration by business category
Benefits of investors:
The freedom of movement, business, living and working in New Zealand
Children under the age of 18 can study for free
Investors who are New Zealand permanent residents will be entitled to full social security benefits as well as eligibility for New Zealand citizenship.
In order to immigrate under this category, the applicant must meet the following requirements:
The property must be over 5 billion and must be proved to be legally created by the applicant. Such assets may be from business activities or personal property, which should be justified.
Have invested at least 2.5 billion in a new business or buy back shares from an existing business in New Zealand.
Have a feasible and knowledgeable business plan in the New Zealand business environment
Above are some of the New Zealand immigration policies for your reference. We hope that this article will provide useful information to you. If you have any questions, don't hesitate to ask questions to be answered by ApplyZones.
Have you dreamed of studying abroad but you don't know where to start? Do you not know which major, which school is right for you? Let ApplyZones help you. Applyzones is the leading free online study abroad platform today.
Applyzones will help you:
Find the right course for your ability and conditions
Contact the school you wish to enroll in directly through the membership management system
Apply directly without any charge
Apply directly for an offer letter
Update the latest admission information from universities around the world
Compare information, entry requirements, tuition of the same field of study offered by different schools.
Let's experience the completely free service of ApplyZones.