Immigration policies in Nunavut
In recent years, Nunavut has emerged as an ideal destination attracting a large number of people to live and work. So what makes Nunavut so attractive? What is special about the Nunavut immigration policy? Let's find out through the following article with Applyzones.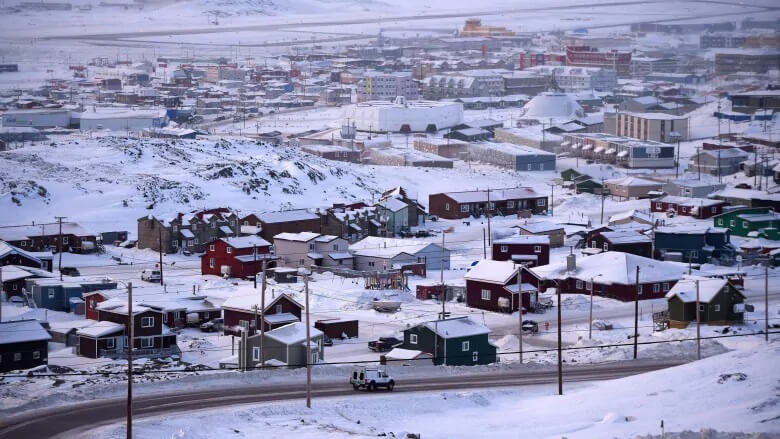 Introduction to Nunavut
Nunavut is separated from the northwestern territories, which has a fairly large area of ​​about 1,877,787 km2, but the population is not too crowded, so a citizen here has a relatively large land fund to distribute business development.
If you are looking for a place to immigrate through investment or skilled workers program in Canada, Nunavut will be one of the potential destinations. Because this place not only gets preferential treatment from nature with oil and gas fields, tourism and trading in handicrafts are quite famous. But with the current rapid development, Nunavut always needs a large number of skilled and high-skilled workers. With the desire to attract investment capital for the economic and social development of the region, the Government here also offers attractive Nunavut immigration policies for immigrants, employability supports, and business investment. Therefore, you do not have to worry when living in Nunavut.
What is special about the Nunavut immigration policy?
Nunavut immigration through Federal Skilled Trades
This is one of the three Canadian immigration programs for applicants selected to immigrate to Canada by the Express Entry system.
Minimum requirements
To be eligible, applicants must:
- Reach required English or French proficiency in 4 skills: Listening, Speaking, Reading, and Writing
- Have at least 2 years of full-time (or equivalent part-time) working experience on an occupation within 5 years before applying for immigration.
- Have worked a total of at least 30 hours/week for 2 years.
- Meet the requirements of occupation as defined in the National Occupational Classification (NOC), unless a satisfactory certificate is required.
- Have a valid full-time job offer for at least 1 year or have a vocational certificate issued by a Canadian territorial or federal agency
Occupations are divided into the following NOC groups:
- Major group No. 72: industry, electricity and construction
- Major group No. 73: equipment maintenance and operation
- Major group No. 82: supervisors and engineering in natural resources, agriculture and related manufacturing
- Major group No. 92: production and utility management, and center operator
- Small group No. 632: chef
- Small group No. 633: baker
Education
The applicant must get a Canadian qualification, if it is a foreign qualification, it must be recognized by the Canadian qualifications assessment system. Applicants with foreign qualifications need to submit an accredited Educational Credential Assessment to prove that the qualification is of equivalent in Canada.
Some other requirements such as not prohibited entry, assessed by the territory
Nunavut immigration through the provincial nomination program
To join this program, applicants need to ensure that the following criteria are met:
- For employers:
+ Give a vacancy position and a suitable candidate for that position.
+ Be on the membership list of one of the local government's businesses or industry associations and have been registered for at least 6 months.
+ Have a position on Workers Safety and Compensation Committee, demonstrate efforts on local hiring (by submitting results with profile) and have to receive positive comments from the international consultancy company.
- Job offer letter:
+ Must ensure to offer a full-time and long-term job.
+ The job given must belong to occupations group C, D in the NOC.
+ Salary offered in accordance with the job vacancy
- Nominee:
+ Have a valid temporary work permit
+ At least 6 months' work experience related to the job intended to work
+ Demonstrate financial ability to pay for the fees during the process of living in Nunavut state with relatives.
+ Fluent in English or French
+ Not a refugee.
Nunavut immigration through the business/investment
In order to foster the development of the region, it is also easier to immigrate to Nunavut as an entrepreneur/investor, to attract entrepreneurs with business expertise and investment capital or those wishing to settle in or arrest business in this area. For this category, candidates need to meet the following requirements:
+ Investment capital: Have at least 300,000 - 400,000 USD of capital to invest or buy a business within the company in Iqaluit, Nunavut
Or a minimum of $ 150,000 of capital to start or buy a business in areas outside Iqaluit, Nunavut
Candidates must own at least one third, equivalent to about 34% of the business that candidate invested in or purchased. Of which the individual equity investment is at least $ 1 million, the candidate may own less than one-third.
+ Complete an honest deposit of about 75,000 CAD to the Ministry of Industry, Tourism and Investment after being officially accepted into the program.
+ Have foreign language proficiency in French (NCLC) or equivalent English proficiency. Recognized foreign language certificates include IELTS and CELPIP for English and TEF for French.
+ Demonstrate knowledge and understanding about the economy of Nunavut in particular and Canada in general
+ Have good communication skills, suitable to conduct business.
+ Ensure sufficient financial resources to start and run a business.
+ Never applied for any other province or territory nomination program.
+ Not a refugee.
We hope that with the information above, you will have a certain understanding of the Nunavut immigration policy. If you have questions regarding the immigration and study abroad policy in Canada, do not hesitate to contact Applyzones for assistance.