Irish student visa application procedures 2020
A student visa is considered a legal passport and is a mandatory requirement for you to study abroad. Beautiful Ireland with top-quality education in the world will be a great study destination for international students. To favorably start your study abroad in Ireland, the first thing you need to know is the Irish student visa application procedures that Applyzones provides below!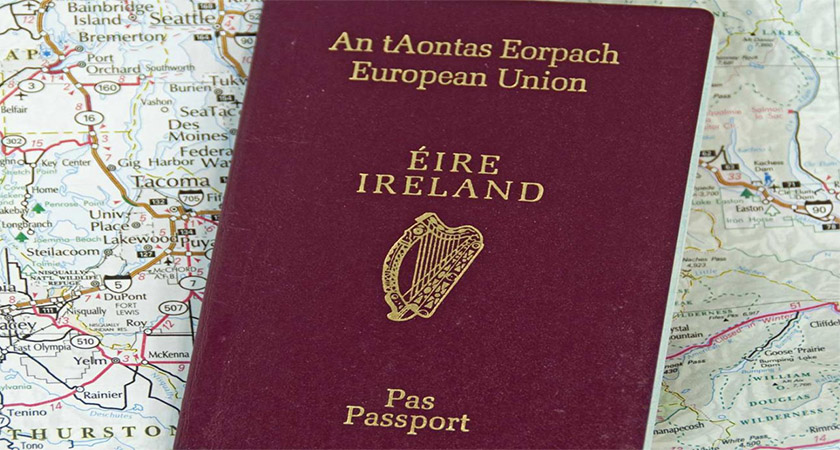 Requirements for Irish student visa 2020
The types of Irish student visas will be issued according to the time of studying in this country including 3-month, 6-month, 1-year visa, ... besides, also depends on the program chosen by international students. Accordingly, visa terms and requirements are different.
Here are some basic requirements for applying for an Irish student visa you can refer to:
Course: includes a minimum of 15 hours of class per week and self-paid.
Finance: Have paid full tuition fees and have a minimum of 7,000 EUR to cover life in Ireland
Education: Provide an education background that ensures you can follow the course of your choice until graduation. Have enough English proficiency to listen to lectures, write essays and take exams (not required in cases where students enroll in an English course).
Have personal health insurance.
Demonstrate gaps during your previous studying.
Intend to return to the country after completing your studies in Ireland.
From the above, it can be seen that applying for an Irish student visa is not easy. Therefore, it is essential to understand the application process as well as prepare well the visa application documents to ensure your study abroad will be smooth according to the time you intended.
List of necessary documents for the Irish student visa application
The Irish student visa application includes a lot of documents, you need to carefully prepare and arrange the required proof before submitting your application to the Embassy.
- Letter of Irish student visa application
- Passport valid for at least 12 months
- 2 passport photos for less than 6 months (with no much photoshop)
- All types of academic degrees and certificates to prove you meet the ability to study in Ireland.
- Certificate of IELTS on request (If you choose to a program that does not require IELTS or enroll in English courses in Ireland, yo don't need to this certificate in your application to the Embassy)
- Letter of offer from Irish education providers. In which, the course you are approved must be a full-time course with a minimum of hours of 15 hours/week; Attach detailed information regarding the course and its fees.
- Proof of finance: must prove that you are qualified to pay tuition as well as cover living expenses in the first academic year in Ireland.
- Proof of finance: If the tuition, of course, is under € 6,000, you must pay in full, but if it is more than € 6,000, you need to pay the minimum amount required by the school. Then attach the visa application, payment receipt of bank transfer; or a tuition payment receipt.
- Have international student insurance before going to Ireland to study.
- Prepare a detailed study plan which will be sent to the Consulate and confirm to return home country after completing your studies in Ireland.
Note: For international students under 18 years old, in addition to the documents listed above, there are also some additional documents such as Birth certificate, papers of guardian or parent, confirmation of accommodation in Ireland.
Make sure that you have all the documents required for your Irish student visa application. Because if you lack one of the above documents, you will most likely not be granted a visa or make your student visa application process slower than expected. For young people who are still confused in applying for a foreign visa, experience in preparing procedures, documents or visa application is very necessary. If you want to quickly complete and increase the rate of passing a visa, international students can contact ApplyZones for assistance to quickly realize their dream of studying in Ireland.
4 important things to note about the Irish visa application
In the process of an Irish student visa application, in addition to fully preparing all kinds of documents, international students also need to note the following things:
- Processing time of a student visa application in each country will be different. Usually, it takes about 8 weeks so you need to apply at least 8 weeks in advance to ensure you receive your visa on time before the enrollment period.
- Application fee: 60 Euro
- Ensure the accuracy of documents if you do not want to get visa denied by the Consulate for up to 5 years
- Because the main language is English, the visa application file must have an English translation.
Choosing a country with a developed education like Ireland as a study destination will bring young people a lot of valuable experiences. If you still have difficulty in preparing the Irish student visa application, please immediately visit Applyzone for assistance!