Manitoba immigration policies
Manitoba is one of the three prairies of Canada, with the capital city of Winnipeg. It is considered one of the most dynamic and developed cities in Canada. With its fast-growing economy and abundant natural resources, Manitoba is desperately in need of manpower to complement its aging population. Let's find out Manitoba immigration policy in the following article with Applyzones.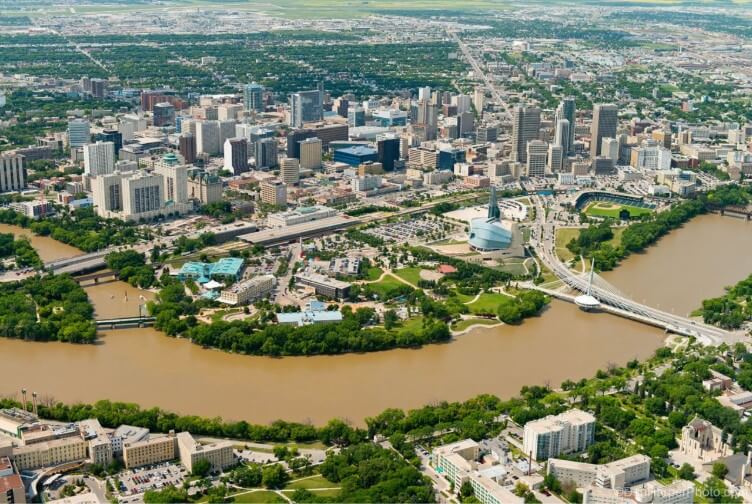 Manitoba immigration policy
It is estimated that Manitoba will lack 20,000 workers, which is caused by the aging population. The government of Manitoba has put forward a number of solutions, including the relaxation of the immigration policy to attract foreign workers.
Here are the Manitoba immigration programs for international students:
Permanent residency after 6 months of graduation
International students are allowed to apply for permanent residence after 6 months of graduation after the application is reviewed. This is a special priority immigration program applied only in Manitoba for international students.
Under this policy, after graduating and working for a minimum of 6 months in Manitoba, international students can apply for permanent residence, while in other provinces 1 year is eligible.
Tuition fee refunds up to CAD 25,000
If international students graduate and work in Manitoba, the tuition that the student has paid to the school will be refunded 60% by the provincial government through personal income tax program during years of living and working in Manitoba. The minimum repayment period is 6 years with a total refund up to CAD 25000.
In addition, if during the study period students have to work part-time, the government will refund the maximum tuition up to 5% to shorten the refund time after graduation. This is considered a prominent policy of the Manitoba government in training high-quality human resources for the province.
Maximum tuition support
In Manitoba, the tuition of some universities is only 50% of other states, for example, the tuition of Manitoba's largest university, the University of Manitoba, is only about 14,000 CAD, cheaper than the University of Toronto, Waterloo or University of Western Ontario.
Free health insurance
Completely free health insurance for international students is considered Manito's most valuable policy. In Manitoba, students have peace of mind about health care. All medical services, from flu illness visits, headaches or surgery, are paid for by the Manitoba state government.
International students are allowed to stay in Canada for 3 years to work after graduation
After completing their studies in Manitoba, international students can stay to work for up to 3 years.
Work part-time without work permits
All international students coming to Canada in general and Manitoba in particular will be allowed to work up to 20 hours per week during the study period and full time in holidays without having to apply for a work permit. The condition for students to work part-time without a permit is to participate in study programs that last at least 6 months, such as undergraduates, diplomas or certificates that meet Canadian standards.
Steps to apply for a permanent residence in Manitoba
Step 1: Complete the application and submit an "Expression of Interest"
Step 2: The qualified candidates who meet all the requirements will be invited to complete the application form
Step 3: After a thorough review, the selected candidates will be referred by the Manitoba government to the federal government to receive permanent resident visas.
Above are some of the Manitoba immigration policies that international students can refer to so that they can decide to choose an area to live and study accordingly. This choice will not only affect your lifestyle but sometimes it will also affect your life decision. Therefore, if you want to get open job opportunities and high immigration, Manitoba is an option not to be missed when studying in Canada.
Are you wondering where to find a school or apply to study in Canada?
Do you want to apply for studying abroad yourself to save time and money instead of asking for the help of overseas study consultancy centers?
Let ApplyZones help you. Applyzones is the leading free online study abroad platform today.
Applyzones will help you:
Find the right course for your ability and conditions
Contact the school you wish to enroll in directly through the membership management system
Apply directly without any charge
Apply directly for an offer letter
Update the latest admission information from universities around the world
Compare information, entry requirements, tuition of the same field of study offered by different schools.
Let's experience the completely free service of ApplyZones by directly searching for courses and applying to study in Canada here. With just a few simple steps, you can easily search for courses, apply for a student visa or even apply for an offer letter through our system. If you have any questions, do not hesitate to contact us.