Latest information about Netherlands student visa
The quality of education in the Netherlands is considered to be equivalent to some countries such as England, USA, Australia but the cost of studying is 1/4 cheaper than of these countries. Therefore, many students have chosen the Netherlands as their study abroad destination. How many types of Netherlands student visa are there? What does the application include? The answers will be updated in the following article.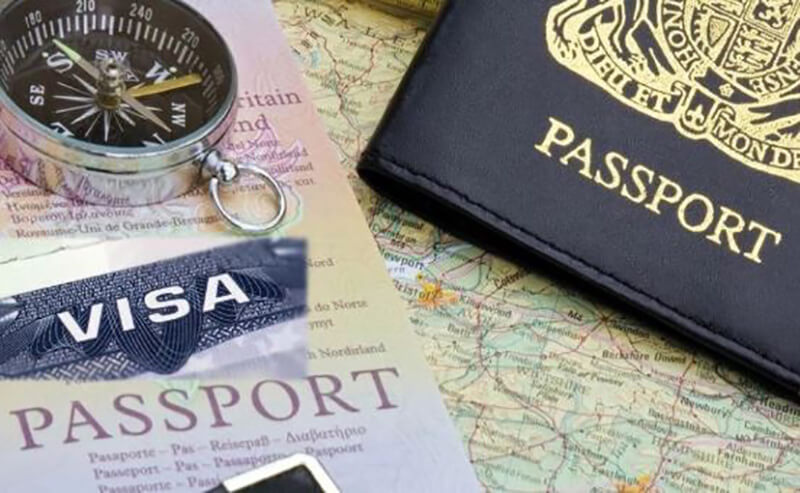 Types of Netherlands student visas 2020
According to the latest regulation, the Netherlands student visa includes two types: short stay visa and Machtiging tot Voorlopig Verblijf (MVV ) - Authorization for Temporary Residence (ATR).
+ Short-term Visa (C): is valid for only 3 months. During this period of 3 months, short-term visa holders will be allowed to travel freely within the Schengen area, enter and exit the Netherlands many times.
+ MVV (D): is more popular with international students, because the MVV visa is for people living in the Netherlands for more than 3 months. When obtaining an MVV visa, you can enter the Netherlands once and then apply for a temporary resident permit. ATR/MVV application takes about 2 months to complete. (If there is NFP/Huygens scholarship, this procedure will be faster).
+ Combined visa (D+C): is a convenient combination of both visa types. Combined visa is still MVV but you will be able to travel freely in the Schengen area, enter and exit the Netherlands many times in the first 3 months without a resident permit.
Requirements for applying for a Netherlands student visa 2020
To apply for a Netherlands student visa in 2020, you need to meet the following requirements:
+ English language: A good news for students who intend to study in the Netherlands this year is that the Government of Netherlands does not require English proficiency ​​when considering visa, but it is completely based on the admission conditions of the schools. However, to study at Netherlands schools, you will still need to have a certain level of English proficiency such as IELTS 6.0 for bachelor courses, IELTS 6.5 or above for the master's and IELTS 5.0 - 5.5 for preparation courses.
Please note that this is just a basic requirement, therefore, the higher your score is, the higher your chance of getting into prestigious schools is. In addition, some master courses may require GMAT certification.
+ Health insurance: As soon as arriving in the Netherlands, international students will be required to have a medical examination (TB test). Then, within a period of 4 months from the date of arrival in the Netherlands, international students will have to buy health insurance. Not only in the Netherlands, but this is also considered a mandatory requirement for international students to study in any country. Obtaining health insurance will save you a lot of money because medical examination and treatment abroad are extremely expensive.
+ Finance: you must have sufficient financial resources or have financial supporters during the process of studying abroad (you need to prepare documents to prove your financial capacity with the Netherlands immigration department). However, the financial level that must be proved is much lower than other countries in the region so students can be completely assured.
+ Academic performance: you have to achieve at least 50% of the specified number of credits per year, maintain academic progress required by the school.
Process of Netherlands student visa application
+ Search for information, choose a school, choose a course that suits your ability and finances
+ Apply for admission
+ After receiving the application form, the University in the Netherlands will proceed to review, which takes about 2-8 weeks.
+ Upon successful approval, international students will receive a certification of enrolment from the university.
+ Receive an invoice of the university's tuition and fees.
+ International students pay tuition and other fees as required by the school. The payment of this fee can be through banks in Vietnam because now all banks will accept to perform international transfers if the university's invoice is provided.
+ When a savings book of about 12,000 EUR is submitted to the University in the Netherlands, it will apply for an MVV visa for international students. Student visas will be valid for 1 year. Two months before the expiry, students must apply for a new visa extension. The Netherlands University announces student visas that are granted to international students.
+ Students apply for a temporary visa at the Vietnamese Embassy or the Netherlands Consulate General in Vietnam. Visa issuance time will range from 1-2 weeks and visas are valid for 3 months.
Netherlands student visa application
The application for a Netherlands student visa is not too complicated, but to avoid time-consuming, you need to prepare full and accurate documents from the beginning.
Academic documents:
- High school and junior high school diploma (Original + certified copy)
- Academic transcript/Report (corresponding to diploma); Confirmation from the school the student is attending. If students are in grade 12, they will submit an academic report of grade 10, grade 11 and transcript of Grade 12 semester 1. Please note that the higher the score is, the higher pass rate of visa application is.
- IELTS certificate (a minimum of 5.0 with no band below 4.5 required)
- Other academic certification (short-term, in-service training, or skills training courses ...)
- Certificate of merit, certificate of academic achievement (if any)
Identity documents
- Student's passport (original required) (in which there are at least 2 blank pages to seal the visa).
- Birth certificate (certified copy)
- ID card of both the student and parent (the copy must be notarized)
- Household registration (certified copy)
- 4 3.5 x 4.5 photos with white background (you should also learn the standard image rules to avoid rejection)
- Savings book of which there are about 12,000 ERU or more to submit to schools in the Netherlands
Notes for international students when applying for a Netherlands student visa
- Please prepare carefully to avoid time – consuming and unnecessary hassle, you should find out about the general requirements of these documents in advance. Besides, do not forget to rearrange them as required to process the information comparison takes place faster. If you are struggling to know where to start your application, please ask the help of reputable overseas study consultancy centers to make this process easier.
- Make sure you submit your application at least 4 months in advance of the enrollment schedule to avoid delays and allow time to resolve problems, errors or add paper needed.
- When you have an appointment for an interview, please practice a lot to improve your English language communication as well as give yourself the most comfortable spirit. Because this will help you calm down, make a good impression with the Embassy.
- Besides, do not forget to also preview and make sure all the information in your profile to answer the questions quickly.
Above is the latest information about the Netherlands student visa 2020. With the information above, we hope that it will help you fully prepare and quickly realize your dream of studying abroad. If you have any other questions regarding the procedure, the study abroad program in the Netherlands, please contact Apply Zones for free advice and support!