Types of New Zealand scholarship for international students
New Zealand is a country with advanced education, with a variety of scholarship programs, attracting a large number of international students. The New Zealand government often has issued support programs for international students. Here are some some types of scholarships that international students can refer to.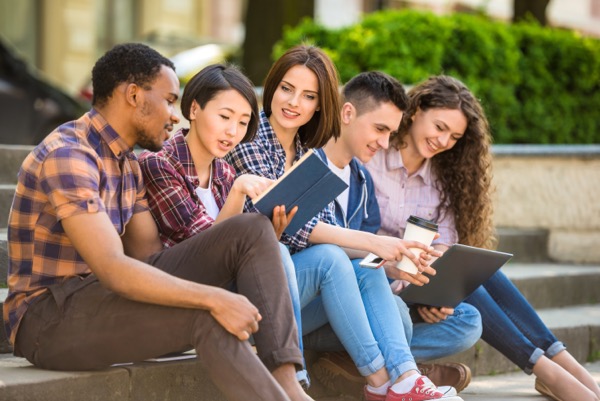 Two main types of New Zealand scholarships
1. Scholarships of New Zealand government
New Zealand government usually grants fully-funded scholarships to international students from many regions such as Pacific, Latin America, Asia. To win the scholarship, international students must be eligible to study in New Zealand.
The New Zealand government scholarship includes all tuition and living expenses of 491 NZD (about 7.2 million VND) per week and utilities around 3,000 NZD (including services such as health insurance, round-trip airline tickets, research costs for a masters degree).
For undergraduate and postgraduate students:
First, applicants who are citizens of the following countries can apply for scholarships: Thailand, East Timor, Vietnam, Indonesia, Jordan, Laos, Malaysia, Mongolia ...
Please note that the scholarship will be only provided if you are enrolled in one of the following programs
- Graduate Certificate (6 months).
- Graduate Diploma (1 year).
- Master (1-2 years).
- Doctor (3.5 years).
- Bachelor (East Timor students only)
Short-term courses for Pacific students
International students from these countries study in New Zealand to contribute to the development of the country upon their return.
Short-term courses usually do not last more than 12 months. The scholarship includes:
- Tuition
- Fees related to training and specialities
- Return air ticket
- Accommodation
- Weekly allowance, living expenses
- Health Insurance
- Travel insurance
- VISA application fee
Short-term courses for Southeast Asia students
Short-term courses usually do not last more than 1 month, focusing on majors:
- Administration: Leadership in the public sector.
- Climate change and resilience.
- Renewable energy.
- Geothermal energy.
- Agriculture.
2. Scholarships of New Zealand universities
ADB Scholarship of University of Auckland
Asian Development Bank-Japan Scholarship Program (ADB–JSP) is for postgraduate students.
Please note that the scholarship primarily for masters studies in:
- Public health
- Natural Science (Environmental Science)
- Social Science (Development Research)
- International Bussiness
- Engineering
The ADB Scholarship Program of the University of Auckland includes:
- 4-year tuition fee
- Living expenses
- Return air ticket
- Health Insurance
The University of Otago Scholarship (for PhD students)
The University of Otago annually offers about 200 doctoral scholarships, which are awarded to applicants with good academic and research achievements and enroll in a doctoral program for the first time.
The university supports funding of 27,000 NZD per year and a tuition waiver of 36 months for PhD students in Doctor of Philosophy and Professional Doctorates. This scholarship does not include living expenses and student insurance.
Victoria University Scholarship (for master's students)
Victoria University of Wellington offers many scholarships for those who wish to participate in full-time scientific research at university. If you receive a scholarship, you are limited to 600 working hours per year and are encouraged to choose research-related jobs.
Victoria University scholarships include:
- Scholarship with a value of 15,000 NZD
- One-year tuition reduction.
International students (except Australian students) will have to pay the difference between tuition fees for international students and tuition fees for New Zealand students.
University of Canterbury Scholarship
The University of Canterbury scholarships are available to freshman students. This is a program for freshmen who are studying for a bachelor's degree at university. Each year, the scholarships are offered to 25 students.
The scholarship is valid for one year, with a value of 10,000-20,000 NZD, specifically:
- UC College of Engineering International Scholarship: is for international students who undertake an undergraduate Engineering degree. The scholarship value is 15,000 NZD with a tenure of 2 years.
- UC Masters Scholarship: pays tuition at New Zealand's foreign exchange rates for eligible projects. The tenure of this scholarship is 1 year.
- UC Doctoral Scholarship: supports funding of 21,000 NZD / year for international students. This scholarship tenure is 3 years.