Philippines student visa
With an affordable cost of studying, a quality English training environment, Philippines has become a popular study destination for international students. However, not everyone knows the regulations and procedures of Philipines student visa application 2020. Let's find out this information through following article with ApplyZones!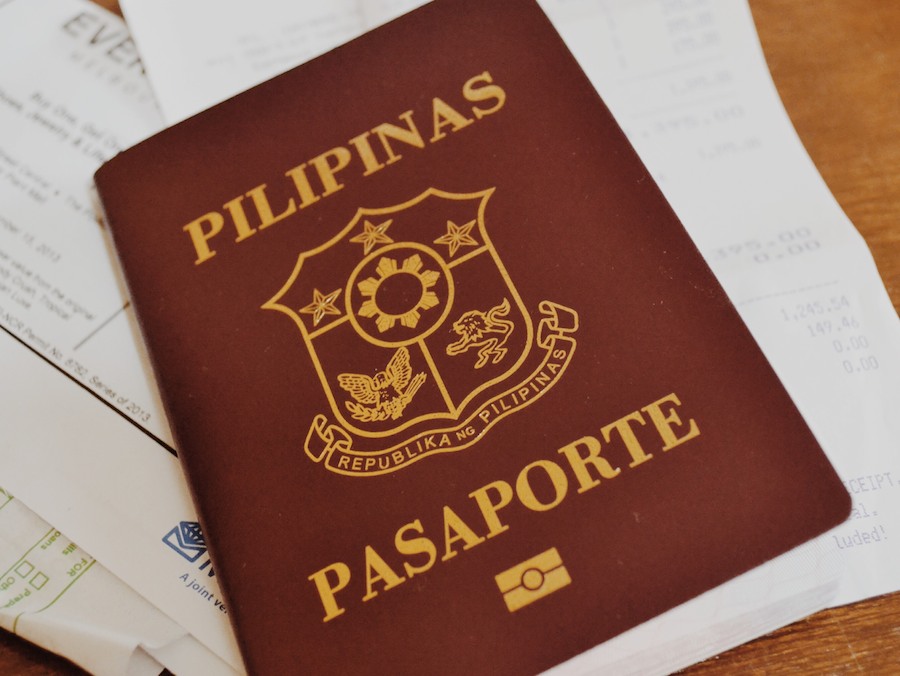 Philippines student visa extension fee
As one of Asean's member nations, not only tourists but international students will be exempted from visa within 29 days in Philipines. After these 29 days, they will have their visas extended each month.
The latest Philippines student visa extension fees for you to refer to:
- Up to 4 weeks course: free
- Up to 4-8 weeks course: about 3,440 pesos
- Up to 9-12 weeks course: about 8,160 pesos
- Up to 13-16 weeks course: about 10,846 pesos
- Up to 17-20 weeks course: about 13,586 pesos
- Up to 21-24 weeks course: about 16,326 pesos
The visa extension fee will also vary depending on the school and region, but the difference is not too much. Particularly for Vietnamese students staying in Cebu or Baguio City, when applying for visa extension in the Philippines, they are required to provide a health certificate.
International students will be supported and guided on how to have a medical examination at local hospitals or health centers as required. However, this will still take you a lot of time and money, usually, it takes 1-2 days with the cost of about 1,250 - 1,500 Pesos.
Special Study Permit (SSP)
If international students are required to have a visa to study in countries like USA, Canada, UK, Australia, in the Philippines, you who don't hold a visa can entry to Philipines with a Special Study Permit (SSP) and extend the Philippine student visa in a simple way like tourist visa.
The Immigration Department prescribes: whether studying for 1 day or studying for a long time at an English school in the Philipines, international students are also required to have an SSP. Therefore, when you study an English short or long-term course in the Philippines, you must apply for an SSP. It is valid for a period of 6 months and you must apply for a new one if the study time is more than 6 months.
Depending on the regulations in different regions, the time to receive the permit will take from 2 ~ 5 days. However, you do not need to worry too much about this, as most English schools in the Philippines have the function of helping international students go through visa, SSP and ACR iCard application procedures.
ACR I-CARD (referred to as iCard) for students staying over 59 days
For international students who study more than 59 days will have to complete the procedures to be granted an iCard as required by the Immigration Department of the Philippines. This card is for foreigners who reside in the Philippines for a long time and have the same function as an identity card. The application fee ranges from 3,000 pesos to 3,300 pesos depending on the region and city.
Visa application for studying in the Philippines 2020
To apply for a Philippines student visa, you need to prepare:
+ Passport (valid for over 6 months)
+ 01 4x6 photo with a white background or 01 3x4 photo with a white background, depending on the requirements of the Philippines Consulate where you submit. Note that photos must be taken clearly, face neatly and politely. Photos must not take more than 6 months from the date of application.
+ Letter of admission
+ Round trip air ticket (copy)
+ Visa application form (taken at the embassy)
+ Visa application fee
After you have prepared all the documents, please go to the Philippines embassy to get the declaration form and fill it out in English. The declaration always has two sides, please read the information carefully and avoid making false statements.
If your English is limited, please prepare the information in English in advance to avoid wasting time at the Consulate.
In the visa application process, you are required to have a letter of admission to prove the purpose of the visa application, so please carefully arrange and check the documents to bring.
The above is a summary of the latest information about the Philippines student visa 2020. If you still have questions about this procedure, please immediately contact Apply Zone for advice and answers!