General requirements for studying in the Philipines you need to know
Short-term English courses in the Philippines have been increasingly attracting the attention of many young people from countries like Vietnam, Japan, Taiwan etc. Because Phiipines is reputable for high teaching quality under American standards and simple entry requirements. So, what are the requirements for studying in the Philippines? In the following article, Applyzones will give you the most accurate answer.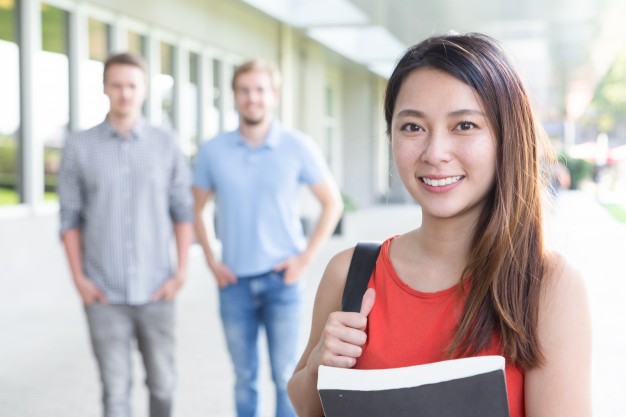 Why is studying English in the Philippines increasingly chosen by young people?
English is not only an input requirement for many universities but also a mandatory requirement for both employees. English is also very important and necessary for work and daily communication with customers. Therefore, there are more and more people investing in learning English and looking for quality English courses.
In addition to the differences in specific training programs such as the 1: 1 method (1 teacher - 1 student), group lessons, small-sized class are applied to improve the interaction between teachers and students and promote the efficiency of English improvement in a short time. The requirements for studying in the Philippines are also very easy with many monthly intakes. These are considered the advantages that make the Philippines increasingly the choice of many students from around the world.
In the Philippines, it is also possible to build a learning environment using 100% English at a reasonable cost that is only by 1/2-1/3 compared to other countries with the same training quality as Singapore, Canada etc.
Subjects suitable for studying English in the Philippines
- Students who have been planning to study abroad in developed countries such as the United Kingdom, Australia or the United States but have not yet met the English language requirements; and want to improve English skills in the shortest time.
- People who are studying and working; and want to learn English or improve their qualifications to serve their study as well as their work, promoting opportunities in the future.
- Parents who want to search for courses that allow their children to improve English proficiency in an international standard environment, combined with a trip to experience a new culture.
Requirements for studying in the Philippines 2020
- To participate in the study abroad program in the Philippines, all international students must have completed primary education (grade 5) or higher.
- If you apply for a basic English class, English proficiency are not required. For exam preparation classes, there will be different entry requirements depending on the program you are enrolled in.
- Students must have good health, and not be in the time of being disciplined or during the time of being summoned by the authority
- Students must have enough financial resources to pay during their studies.
- Passport must be valid over 6 months, which is a mandatory requirement to be able to apply for a student visa. Although the duration of the courses is fairly short, passport validity is still very important.
In fact, the procedure of applying for an English course in the Philippines is much simpler than you think. All you need to do is prepare an application procedure including: find out information about schools in the Philippines - find suitable schools and courses - carry out the necessary application procedures - wait for the admission letter, notification of tuition, time of payment of necessary fees from the school. By completing the above procedure, you will be able to start your study abroad in the Philippines.
Another highlight of studying in the Philippines is that the school will help you complete administrative procedures such as applying for SSP, extending Visa, making ACR I-Card, etc. Therefore, you do not have to worry about any procedures, just focus on improving English proficiency.
You can choose from a beginner level course such as an ESL general communication, or Power Speaking/ Speaking Master course is an appropriate choice if you want to improve listening and speaking. In addition, there are many other courses such as Business English, IELTS, TOEIC ...
We hope that with the latest requirements for studying in the Philippines, ApplyZones will help you better prepare for the upcoming study abroad journey. If you have any questions in finding a course, preparing an application for studying in the Philippines, please contact Apply Zones for free support!