How to hunt for a scholarship to study in the Netherlands
The Netherlands is one of the countries offering many high-value scholarship programs for international students. With low tuition fees and the education system of the top 10 worldwide, Netherlands has become a hot study destination in Europe today. So, how to hunt for a scholarship to study in the Netherlands quickly? What are the steps to prepare for the scholarship hunt? All answers will be in the article below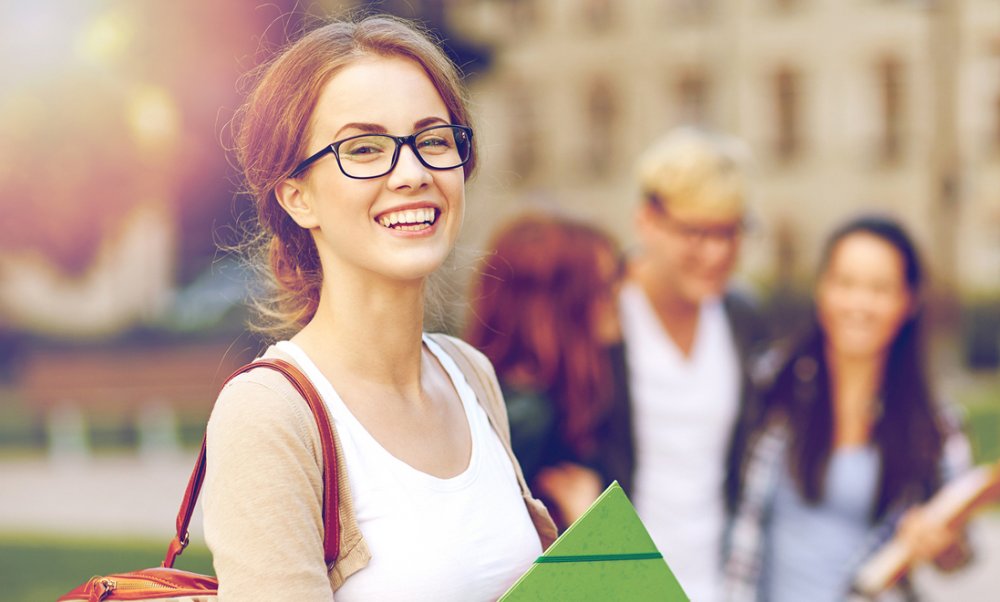 Why study in the Netherlands?
Excellent quality of education - a premise for knowledge development
Not only known as a country with a very developed economy, safe and civilized society in Europe. The Netherlands is also an ideal place to study due to the excellent quality of education with modern teaching methods, affordable cost, open visa policy and many scholarship programs for international students. In the Netherlands, there are up to 10 universities ranked in the top of the world, offering more than 2,100 high quality programs in English, from Research to Applied Sciences.
Diverse scholarship programs for international students
The scholarship programs in the Netherlands are very diverse and highly valuable, which are ​offered by both Government and universities. This is also one of the reasons why studying in the Netherlands has always been hot in the past few years. According to the latest statistics, nearly 95,000 students from about 160 countries are studying at educational institutions in the Netherlands, especially in Amsterdam.
Attractive employment prospects and immigration opportunities
In addition to being allowed to work 16 hours a week during the session and full time during holidays. International graduates can stay in the Netherlands to find a job within 1 year or start a business within 3 years after graduation.
In particular, international students who go on scholarships and have high achievements are also given priority in supporting employment orientation with opportunities to work at major multinational corporations such as Heineken. , Philips, Shell, Unilever etc. in the Netherlands.
Then, after 5 years of working full-time in the Netherlands, you will have the opportunity to apply for permanent residence.
Is it difficult to apply for a scholarship to study in the Netherlands?
Most people think that only the best students can apply for a scholarship to study in the Netherlands. But, for every 100 international students studying in the Netherlands, more than half are successful scholarship applicants.
The scholarships are also divided into categories with low to high value and offered based on the region or country. The number of scholarships also varies. Besides, the Government and universities always offer a lot of attractive scholarship programs for international students with quite simple conditions. So, applying for a scholarship to study in the Netherlands is not too difficult.
How to hunt for a scholarship to study in the Netherlands
Step 1: Prepare an academic portfolio
Although there are many free support programs, the number of scholarships for international students are limited in number each year. Therefore, preparing a good portfolio will help you take attention from the reviewer and the opportunity to receive valuable scholarships to study in the Netherlands.
Requirements for high school graduates
+ Academic achievements of grades 10, 11, 12 are Excellent with GPA of 8.0 and above. If the GPA of grades 10 and 11 is not high, you can still improve grade 12 performance so that the average grade of all 3 grades meets the requirements.
+ Minimum IELTS score from 6.5 - 8.0
+ Achieve several individuals and gifted achievements (excellent students at the district levels, have participated in Olympic and international competitions; have achieved individual prizes in sports, music etc)
+ Have extracurricular certificates
Requirements for higher education graduates
+ GPA of 8.0/10 and above
+ Minimum IELTS score of 7.0 - 8.0
+ SAT, GMAT, GRE is required (depending on specific schools)
+ Achieve some personal and gifted achievements (dissertations, invention, scientific research ...)
+ Curriculum vitae: the information must be translated into English with photos.
Notes:
+ For English language proficiency, you should get a score as high as possible
+ Grade 12 students who have graduated but not been issued a diploma and are preparing for IELTS test can still apply, then add their diploma and missing papers later.
Step 2: Select schools and majors with high value scholarships
After preparing the application that is a time-consuming step and requires a thorough investigation, you can find the right scholarships, majors suitable via the website of the universities in the Netherlands or with the help of reputable overseas study consultancy centers.
Some types of high value scholarships you can refer to such as:
Holland Scholarship with a value of up to 5,000 Euros/year, offered by the Netherlands Ministry of Education, Culture and Science. This scholarship program is limited in number each year. There are only about 768 scholarships for qualified students who apply for studying in the Netherlands.
Applications for this scholarship program will take place from early February to the end of May every year, with certain requirements such as:
+ Applicants who are not nationals of the European community
+ Applicants who are enrolled in a bachelor's or master's program at the Holland Scholarship system
+ Applicants who have never studied in the Netherlands before, and meet the entry requirements of each school
These requirements will vary by year and school, so you should take the initiative to update the official information regularly for the best preparation.
Orange Tulip Scholarship with a value of 10,000 Euro/year. OTS scholarships' deadline is on the 1st of April every year and this timeline will also differ between schools so students need to update the information continuously to avoid missing the application time. To receive this high-value scholarship, international students must meet some of the following requirements:
+ Scholarships are only granted to international students who are enrolled in schools that are s the Orange Tulip Scholarship
+ Applicants have excellent academic achievement and achieve an IELTS score of 6.0 or above for bachelor's program and 6.5 or more for a master's degree program.
+ Besides the two types of scholarships, in the Netherlands, there are still many other scholarship programs provided by the University such as University of Groningen, Amsterdam Excellence Scholarship ...
Step 3: Complete and submit the application
After choosing an appropriate scholarship as well as requirements of that scholarship, you should quickly complete the application at the earliest time.
Because the scholarships are limited in number and the majority of students who apply for scholarships to study in the Netherlands have an excellent academic performance with many outstanding achievements. Therefore, with thorough preparation and early submission, you will receive certain priorities.
Above is the information on how to hunt for a scholarship to study in the Netherlands 2020. We hope that this will help you in finding the right scholarship.
ApplyZones - an online study abroad platform currently selected by thousands of international students.
Simple: Just one click on the ApplyZones system, you can experience the online application process for schools around the world without asking for the help of any overseas study consultancy centers.
Convenience: With ApplyZones' smart AI filter, customers can search for courses that match their criteria and conditions quickly and conveniently in just a few seconds.
Quick: Experience the online study abroad technology platform from creating applications to receiving visas and studying abroad with half the time compared to traditional procedures.
Savings: Experience a completely new technology platform for free now, making studying abroad simple, cost-saving and time-saving with the success of 95%.