Top 10 scholarships for students to study in Australia
Scholarships to study in Australia is a phrase that has received much attention from international students and their students. The scholarship offers students many opportunities to study in the country with the world's leading education. Let's find out information through the following article with Applyzones.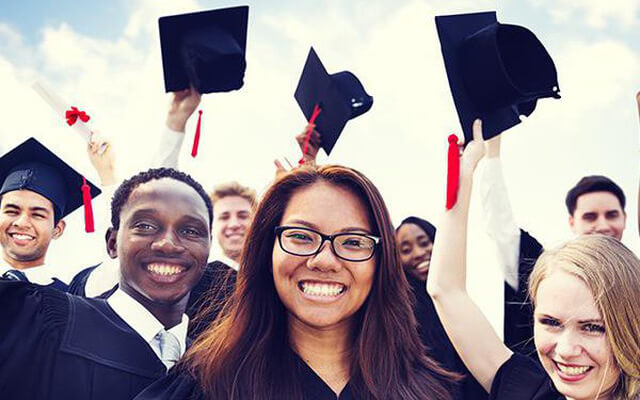 I. Benefits of studying in Australia:
Up to now, Australia's scholarship programs have always attracted international students
1. Finance:
This is the first benefit of scholarships. Families of international students will reduce some of the cost burdens when sending children to study in an expensive country like Australia. Tuition fees will be reduced from 30% to 50% depending on the type of scholarship offered by each school that students enrolled in.
Without worrying about the cost burden, students will be more comfortable and complete their studies more effective.
2. Directions
Each scholarship has different goals and directions. Many scholarship programs are aimed to promote the country's image, many of them are aimed at finding and training talented people. With each specific scholarship, students will experience the curriculum in different directions. This creates many opportunities to visit, participate in and experience many exciting activities in Australia.
II. Types of scholarship
Different international students have different goals, so each of them needs to invest time and effort in researching and learning from those who have experiences to clearly identify what they need to do. In addition, students need to always follow and learn about scholarship programs from prestigious universities and organizations.
Here's a list of Australian scholarship providers:
Vietnamese government's scholarships
Australian government's scholarships
Endeavour scholarships
Universities' scholarships
Others
III. Eligibilities to apply for a scholarship
Each type of scholarship will have different standards and eligibility. However, generally, scholarships in Australia require students with some of the following criteria
+ Good academic achievements
+ High English language proficiency
+ Minimum 2 years of working experience (for masters).
+ Letter of reference written by a reputable person
+ Spirit of integration
+ Luck
IV. Classification of scholarships:
1. Value:
Full-funded scholarships: cover tuition and accommodation fees.
Full-funded scholarships: cover a part of accommodation and tuition fees.
100%, 80%, 70%, 50%: Each school offers students different incentives. These are scholarships that reduce tuition by a percentage, other expenses are covered by international students.
2. Providers:
Australian Government's scholarships
Faculty and school's scholarships
Scholarships for international students
V. Top 10 scholarships to study in Australia
ApplyZones would like to list the top 10 scholarships in Australia that international student can refer to:
1. Australia Awards:
This is an Australian government scholarship, formerly known as the Australian Development Scholarship, administered by the Australian Department of Foreign Affairs and Trade.
Each year, this scholarship provides students with the opportunity to pursue a full-time program at universities and colleges.
This is a full-funded scholarship that covers the full tuition, round-trip airfare, a part of the cost of living, health insurance for international students.
2. Endeavour Postgraduate Scholarships:
Endeavour Postgraduate scholarships cover the tuition of a 2-year master or a 4-year doctor program
This scholarship is worth from 140,000 AUD to 272,000 AUD.
3. Endeavour Vocational Education and Training (VET) Scholarships:
Scholarships financially support for VET students, up to 2.5 years. The scholarship program provides students with relevant career knowledge and skills. The scholarship is worth up to 131,000 AUD.
4. Australia Research Program Scholarships:
This scholarship is administered by Australian universities as appointed by the Australian Ministry of Education and Training. Scholarships are granted to international students studying master or doctoral programs. Each international student receives one or more of the following supports:
RTP Fees Offset: covers the full tuition of students
RTP Stipend: supports for living expenses of students while studying
RTP Allowances: support for the cost of the research program in Australia, including costs such as resettlement, insurance, and academic publishing fees of students
5. University of Sydney International Research Scholarships:
Awarded by the University of Sydney for students who are eligible for postgraduate research, including full tuition and biological grants for 3 years.
6. Macquarie University International Scholarships:
The scholarships support a part of the tuition for excellent students who want to study an undergraduate or postgraduate program at North Ryde campus, worth up to 10,000 AUD.
7. Melbourne Research Scholarships:
University of Melbourne scholarships are awarded to international and domestic research students with high academic results, depending on the circumstances of the applicants, including living allowances, health healthy, tuition, ...
8. Melbourne International Undergraduate Scholarships:
This scholarship is awarded to international students based on their diverse contribution to the number of students at the school. The school annually grants 50 scholarships to any field of study, including waiving AUD 10,000 tuition fee for the first year or supporting 50% to 100% of the tuition of a full-time undergraduate program.
9. Adelaide Scholarships International Scholarships:
The University of Adelaide offers scholarships, aimed at attracting outstanding students to study in strong research areas of the University, including tuition, annual living allowances, health insurance, ...
10. Flinders International Postgraduate Scholarships:
Students who are enrolled in full-time graduate studies at Flinders University will be awarded this scholarship, including tuition, living expenses, grants, etc.
With the leading free online study abroad platform, Applyzones will help you:
Find the right course for your ability and conditions
Contact the school you wish to enroll in directly through the membership management system
Apply directly without any charge
Apply directly for an offer letter
Update the latest admission information from universities around the world
Compare information, entry requirements, tuition of the same field of study offered by different schools.
ApplyZones is confident in the field of overseas study consultancy because, with our professional work experience, we have successfully supported many students who want to study in Australia.
If you need more information about studying in Australia, please contact us immediately. ApplyZones guarantees to advise and assist you in finding and hunting scholarships.