How to apply for a Spanish student visa?
To study abroad, you must hold a student visa. But to get a visa, you have to go through many different steps. If you are not sure about the process of Spanish student visa application, do not miss the information below.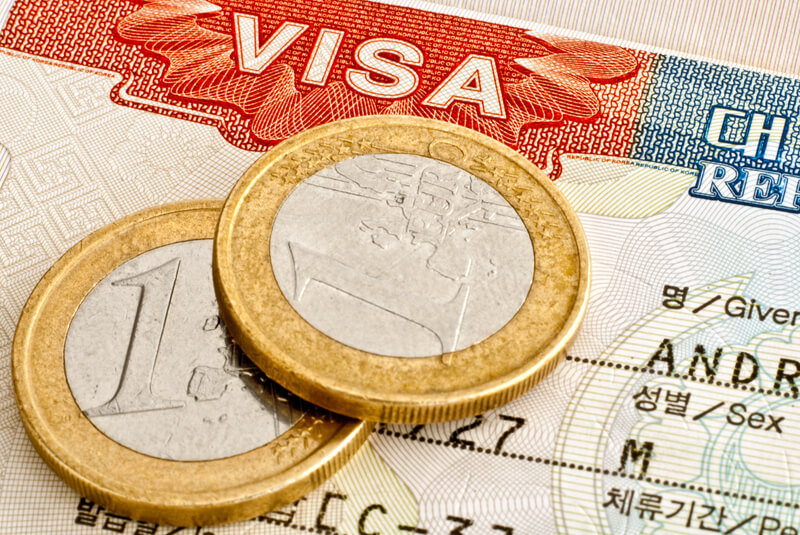 1. Spanish student visa
Visa is a compulsory and prerequisite for international students to study and research overseas. The visa will be valid for 90 days or 180 days (for short-term preparation courses).
Upon arrival in Spain, international students will have an additional 3 months to apply for a residence permit (NIE CARD). The length of stay in Spain will take effect depending on the course stated in the offer of admission from universities/colleges.
A Spanish student visa is approved mainly based on two main factors: Academic and financial requirements. Specifically, finance will include family income, land, stocks, cars etc. Academic performance will be based on the program that students intend to study and transcripts of 3 years of high school or higher education.
2. Documents required to apply for a Spanish student visa
- Passport valid for more than 1 year and a copy of passport.
- Visa application form
- A 4x6 photo with white background taken recently
- Letter of admission and the content of the program
- Study plan
- Documents proving education background (high school/college/university diploma).
- Judicial record card (certification of no criminal record).
- Financial records
- Health Insurance
- Curriculum vitae
- Health examination certificate
3. The process of applying for a Spanish Student Visa
Step 1: Prepare application
To have a nice application, besides preparing all the documents you need to ensure the accuracy of the information, especially papers related to financial issues. In addition, you should also pay attention to the arrangement of papers in the correct order.
Step 2: Submit application
The Consulate will be the place to receive your application. After completing the application, you can go to one of the following places to submit
Embassy of Spain in Hanoi: No. 4 Le Hong Phong, Ba Dinh District, Hanoi
Consulate of Spain in Ho Chi Minh: 85 Dien Bien Phu, Da Kao Ward, District 1, Ho Chi Minh City
Step 3: Wait for approval of an application
Processing time is usually 7 - 15 days depending on the type of application. However, the processing time may be extended if the Embassy requests additional documents
Step 4: Get results
After the application has been reviewed, the Embassy's office will contact you. For those who have applied for a visa successfully, you will come to the Embassy's office to receive your visa. Visa will be directly pasted to your passport and all your documents will be sent back to you. For those who have not been granted a visa, you will get the money and the entire paperwork back.
4. Changes in Spanish student visa policy
4.1. Saving book
Saving book is one of the important paper to prove you can afford to your studies in Spain. Previously, you only need to have at least 6000 Euro (equivalent to 150 million VND) sent for about 1-2 months. Currently, you must have a minimum amount of 12000 Euro (equivalent to 300 million VND) and be sent with a period of 4-6 months before the start of the enrollment.
4.2. Financial proof
Financial proof must be sufficient to cover costs for tuition, accommodation and living expenses. Therefore, financial proof is as clear as possible.
For those working in state agencies, it is necessary to have a labor contract and an appointment decision and personal account statements of 4-6 months.
For business owners, it is necessary to have a complete business registration certificate, as well as financial statements for the most recent year, tax documents etc.
4.3. Foreign language ability
You will undergo a Visa interview with the Embassy in English or Spanish. If you know Spanish then that's definitely an advantage. If not, the fluent English communication is also a plus point to help you increase your pass rate of Spanish student visa.
5. Frequently asked questions in an interview for a Spanish student visa
Depending on the circumstances of each of you, Embassy officer will ask different questions. Often the question will revolve around the family and self-information provided on application. Here are some questions you can refer to:
+ Why did you choose Spain to study abroad but not another country?
+ Why did you choose this school and how did you learn about the school?
+Do you plan to return to Vietnam or work in Spain after graduation?
+ Who will pay the tuition and other costs while you study in Spain? How much do your studies cost?
+ Where do you plan to stay while studying in Spain?
+ Do you have relatives or friends in Spain?
In addition to the basic questions above, the Embassy officer will ask additional questions, depending on your answering.
4 great advantages of ApplyZones that you cannot ignore:
Simple: Just one click on the ApplyZones system, you can experience the online application process for schools around the world without asking for the help of any overseas study consultancy centers.
Convenience: With ApplyZones' smart AI filter, customers can search for courses that match their criteria and conditions quickly and conveniently in just a few seconds.
Quick: Experience the online study abroad technology platform from creating applications to receiving visas and studying abroad with half the time compared to traditional procedures.
Savings: Experience a completely new technology platform for free now, making studying abroad simple, cost-saving and time-saving.