The process and steps to prepare student records to study in Canada
Are you preparing student records to study in Canada? You have not know what documents to prepare to study abroad?Then the article below is for you because all the information and documents needed to prepare for studying in Canada will be listed in detail in the article below by ApplyZones.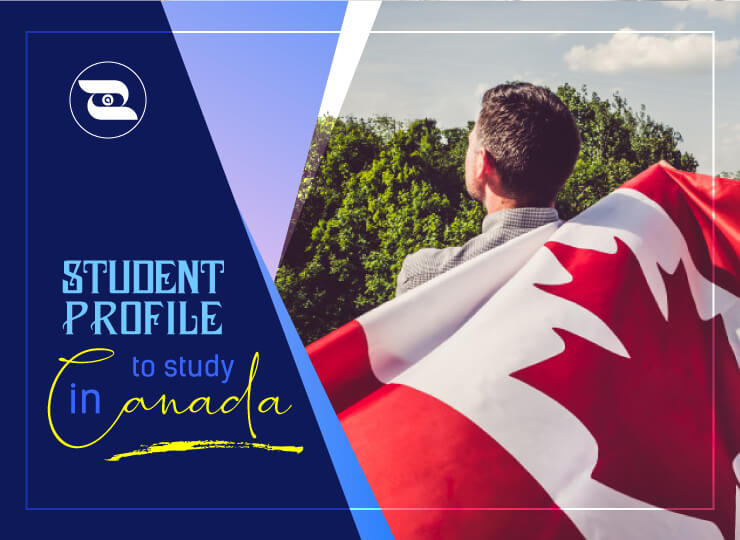 What documents are needed for studying in Canada?
The documents for studying in Canada plays an important role because they affect whether you can study abroad in Canada or not. A beautiful profile will help you increase your success. Therefore, you need to prepare all the documents and ensure that these papers are accurate and complete. Document preparation should also be made before 4-6 months before admission to ensure safe, reasonable records.
The procedures and records for studying in Canada are quite complicated and you need to prepare a lot of documents, if missing one of the 5 documents below, your process of studying abroad will likely be hindered and take a lot of time. Therefore, to have a complete profile you need to prepare the following documents:
Personal papers
For personal papers, students need to prepare the following:
- Certified copy of ID card of student and their parents
- Birth certificate
- Certified copy of household registration (complete)
- Copy of marriage certificate (if married)
- Passport (must be signed)
- Criminal Record Certificate #2
- 4 4x6 sized photos of white background, taken within 6 months
Academic papers
For academic papers, students need to prepare the following:
Original academic record
Transcript
Graduation Diploma
English certificate
Student card, student certificate (if you are a student);
Employment contract and employment certification (if you are working)
Other qualifications (if any).
Financial papers
Another type of document you need to prepare to study abroad is financial proof. Your application will be more beautiful and complete if you can prove your financial resources. Here are two main types of financial proof:
Financial proof of parents who are living in Vietnam
Or financial proof of relatives who are living in Canada.
Proof of financial resources from the parents includes:
Savings book and bank deposit confirmation in the last 12 months
Land ownership certification
Employment certification (if any)
Business license and tax receipt, company address (if a business).
Proof of financial support from relatives in Canada includes:
Proof of relationship
Canadian citizenship and permanent resident card (PR)
Letter of financial guarantee
Certificate of the bank account balance
Certificate of employment of guarantor (issued by the organization where the guarantor is working)
Original income tax return for the last 02 years of the sponsor's spouse and husband.
Letter of Offer
To be granted a student visa to Canada, you need to have a letter of offer from the school. You will need to submit the original and a copy of this letter.
One thing that you need to keep in mind is that to study abroad in Canada, students need to choose schools with the code DLI - short for Designated learning institutions, which are the standard school for accepting international students.
Health Certification
A Health certification will be required if your Canadian student visa application is accepted.
Besides, if you are a student under the age of 18, documents of guardianship are required
The process of steps to apply for studying in Canada
To apply to study in Canada, you need to follow these steps:
Step 1: Apply for the letter of offer
First, you need to find a course that suits your conditions on the ApplyZones system. Then check to see which course and school you suitable to? After selecting the right course or school, you will apply directly to the application required by the school on the ApplyZones system.
Step 2: Receive an admission letter
Upon receipt of the student's application file on ApplyZones, the school will review and issue an offer of admission to the student. You need to sign the course acceptance form and pay the required tuition fee to receive the official admission letter and payment receipt.
Step 3: Apply for a student visa
This is the most important step in the application process for studying in Canada. This step requires the preparation of all the documents required for the official to review the application based on that decision.
Step 4: Get a visa and prepare your luggage
When you receive your visa, you should check the admission date in the letter of offer, if the admission date has expired, please contact the admissions department for a new one.
Then you need to bring your new letter of offer, tuition receipts and financial documents to apply for a Study Permit when you enter Canada.
How long does it take to process a Canadian student visa?
The time to apply for a Canadian student visa usually lasts about 2 months from the time the Consulate receives your application until the results are available. For the peak months of the year, the processing time can be longer than 3 months.
In addition, the quality of records is also a factor affecting processing time. If your application is beautiful and well-documented, the processing time may be faster and vice versa. In short, the processing time for applications will start from the time of preparing the application until the result of the visa, the total time will last from 5-6 months.
How much does the application for studying in Canada cost?
To complete the application for studying in Canada, you will have to pay the following fees:
- Enrollment fee: $ 45 - $ 200.
- Health examination fee: $ 45 - $ 200.
- Study permit application fee: $150
- Visa application fee: $150.
In particular, the free of application processing and some necessary services specified in the Canadian visa application center include:
- Administrative fee for each set of documents: 45.59 CAD.
- Shipping visa results from the visa office to the applicant - fee per applicant: $ 3.65.
- Passport transfer service: $ 36.47 per passport.
- The delivery fee of a passport and visa application documents to the Canadian High Commissioner in Singapore, upon request of the Visa Division is $ 67.37.
- GC fee and application transfer fee - fee for each applicant: $ 3.31.
Above is all the information about the procedure as well as the application for studying in Canada that you need to prepare for your study abroad. If you have any questions that need ApplyZones to answer or support, do not hesitate to ask questions below.
4 great advantages of ApplyZones that you cannot ignore:
Simple: Just 1 click on the ApplyZones system, you can experience the online application process for schools around the world without supports from any counselling centers.
Convenience: With ApplyZones' smart AI filter, customers can search for courses that match their criteria and conditions quickly and conveniently in just a few seconds.
Quickness: Experience the technology of studying abroad online from creating applications to receiving visas and studying abroad with half the time compared to traditional procedures.
Savings: Experience a UNIQUE completely new technology platform for free now, making studying abroad simple, cost-saving, and time-saving.