Study Architecture in the USA
According to the research, the demand for studying architecture in the US is now higher than in other fields. In today's developed society and 4.0 era, architecture is becoming a hot profession with high income and value. The United States is the leading country in architecture. Let's find out some useful information about studying architecture in the USA in the following article.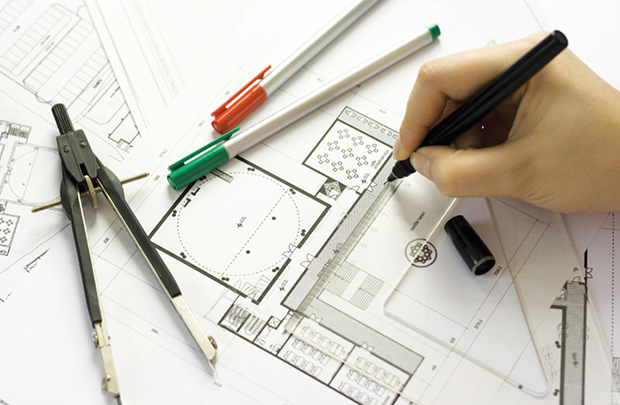 Overview of studying architecture in the USA
Human labor is being replaced by machines which have been put into production and trade activities. The architecture focuses on planning, building and designing buildings based on customer demands. There are more and more building, with different uses. Besides, these spaces also bring many different spiritual values.
The demand for aesthetics of people is increasing day by day. Consequently, the potential development of the architecture also increases, without showing any sign of decreasing. This is an interesting field of study, bringing many new ideas and breakthroughs. However, to study this field in the US you need to equip yourself with the necessary skills, knowledge and creativity. Architecture is the perfect combination of art, creativity and technology.
Why study architecture in the USA?
The USA is a country with the highest teaching quality in the world. Qualifications granted in the US will help students increase their employment opportunities. Advanced education, research systems and facilities are also the reasons you should choose to study in the US.
In the process of studying and living in the USA, you will accumulate a lot of knowledge, which is useful for life, helps to develop your thinking and perfect yourself constantly. According to statistics:
Salary for architects in the US is 40,070 USD/ year (837 million VND/ year)
Salary for architects working in the US government is 83,526 USD/ year (7, 74 billion VND/year)
Architecture majors
The architecture program is quite diverse and plentiful. In addition to engineering and architecture, students also have access to law, history and management. The two main ways of delivering are lessons and design exercises. Although this field offers many output advantages, students also need to work hard, strive to pursue the passion and have high self-learning ability.
Here are some of Architecture majors:
+ Architectural technology
This is a major that many students choose to study. To eligible, students are required to be proficient in 2D, 3D drawing software and information technology. Besides, you need to be able to draw well, meticulously and carefully.
+ Architectural engineering
For this major, students need to master the parameters related to technology and performance. More specifically, you have to well know about the techniques of the light system, the air convection mechanism, the electrical system, the air conditioner, the heater, etc.
+ Architectural design
This major is chosen by most of the students. If you are a person who has a good drawing ability, high creativity, and aesthetic, you should choose this major.
+ Architectural history
If you like history and want to learn about the history of architecture, you can apply for this major. This major includes:
History of architectural works
Society of architectural works
The politics of architectural works
• Factors influencing architectural history worldwide
However, this is a major field of theory so it is quite arid.
+ Interior design
Interior design is a fairly hot profession with a high salary. Therefore, the number of students choosing this field is quite high. You need to apply your theory and creativity to create designs that satisfy the users' demands. The core of this field of study is the arrangement, application of colors, lighting, space and materials harmoniously and beautifully.
+ Landscape architecture
This major includes:
Social themes of natural landscapes
Ecological themes of natural landscapes
Geographical themes of natural landscapes
Construction techniques of natural landscapes
+ Urban planning
Urban planning is the link between planning and architecture. The curriculum will include design, community research, project planning, and so on. Students will have access to knowledge of arranging techniques, environmental planning, landscaping and living areas.
Entry requirements for studying architecture in the USA
Human labor for architecture in the US and other countries are in serious shortage. Therefore, the USA is offering many preferential policies for immigrants working and settling in the US to help this industry develop further.
The study duration of Bachelor of Architecture in the USA is 5 years and the graduate program is 1-4 years. For foreign students, there will be an IELTS score required to ensure the acquisition of knowledge during the study process. Students need to carefully review the courses to submit all papers required.
You need to prepare:
University diploma
Transcript
GRE results
TOEFL results (some schools even accept IELTS results)
Letter of reference from school or teacher
SOP
Undergraduate students will have to complete at least 2 projects to be eligible to graduate. To gain the output, you should learn about the connection between the school and companies specializing in architecture, design and construction.
Students who want to study architecture in the USA need to find out carefully before application. Every American university has its requirements. So if you are not sure how to find information and how to apply quickly, let the online study abroad platform ApplyZones help you. With Applyzones, you can search for all the necessary information, apply directly for the school simply and easily. If you want to save money, time and pursue your passion in the USA, let's choose ApplyZones!