What school is best to study biotechnology in the US?
Studying biotechnology in the US will be the first choice for those who are passionate about this field. Let's explore this interesting field through the following article with Applyzones.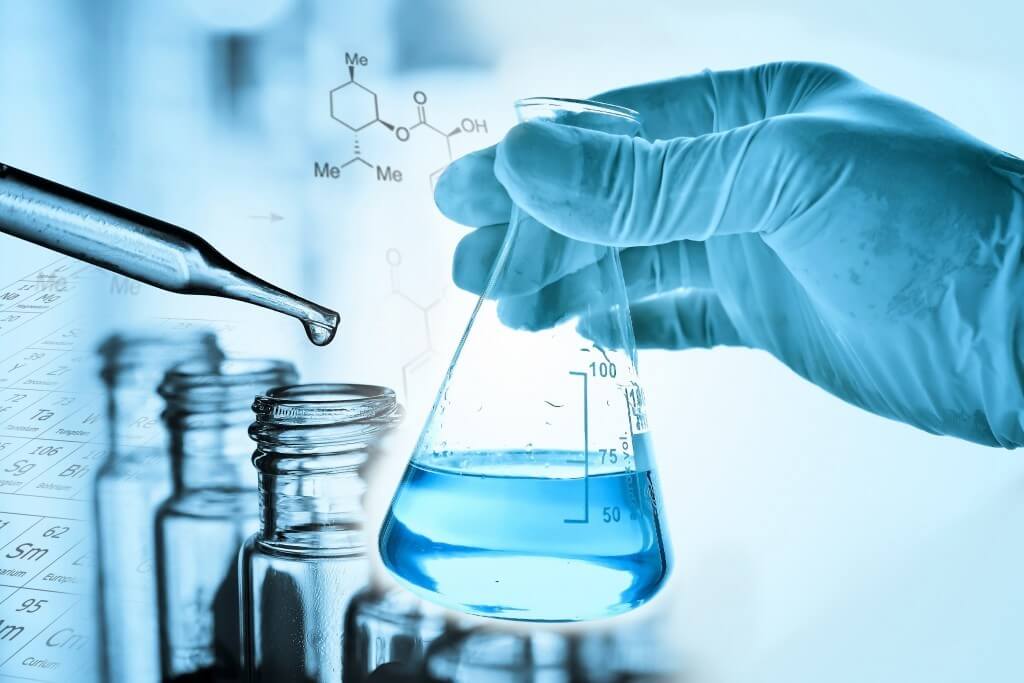 1. Overview of biotechnology in the US
Biotechnology is one of the developed disciplines in the US and around the world. In the US, biotechnology is one of the basic industries directly related to the development of people, the natural environment, biology and health. So when studying this field, international students will study from theory to practice, helping them master from basic to advanced knowledge.
Studying biotechnology in the US, international students will receive 36 credits, including 2 lab courses and 1 internship program equivalent to 300 hours of laboratory study. The studies in the laboratory will help students gain access to the field of studies and gain practical knowledge. During the internship, students can practice at the university's research department or a private cosmetic or pharmaceutical company. To earn a bachelor's degree in biotechnology, students must complete all of their studies and their internship.
In the United States, biotechnology courses are provided in bachelor's, master's, and doctoral programs. The undergraduate programs can provide different career opportunities such as technicians in laboratories or research assistants ... Meanwhile, postgraduate programs such as masters and PhDs may bring other career opportunities related to advanced research, teaching at high schools or lecturers at colleges and universities.
2. Why study biotechnology in the US?
- Biotechnology is an industry that the US government pays great attention and invests. Therefore, studying biotechnology in the US will help you study in an extremely modern and well-equipped environment to meet the learning needs.
- Majoring in biotechnology in the US, students will be well-trained, provided with knowledge of new technologies and have the opportunity to interact with the equipment to serve specialized research later. Besides, under the guidance of leading professors, students will be equipped with skills in research and development of production.
- Studying biotechnology in the US, international students will undergo an internship at the world's leading cosmetics manufacturer. This will be a great opportunity to help students gain more useful knowledge. If possible, do not hesitate to show your best ability to the establishments, which provide you with a chance to work at the world's leading cosmetics manufacturer.
- American qualifications are globally recognized, so you can work in any country in the world. Besides, career opportunities in this industry are also very wide. After graduation, international students can apply to work in biotechnology and pharmaceutical companies or clinical laboratories at hospitals, researching chemicals, pharmaceuticals, etc.
For students who have postgraduate education, you can choose professions such as genetic engineering, immunological research, biological research etc. If you want to be a teacher in Vietnam, you can continue to study for masters or doctorate in the US. This will give you many opportunities to get the right job after graduation.
- Recognizing the importance of encouraging and attracting international students to study this field, the US government has allowed STEM students (Science, Technology, Engineering, Mathematics) to stay in the United States for longer after graduation to look for jobs and improve their qualifications.
3. Career opportunities in the US
Studying biotechnology in the US, students have the opportunity to experience with new, advanced and modern technology. Therefore, the future path is also wide ahead when you can work for domestic or foreign businesses. Especially in the near future, the US will need about 90,000 new jobs in biotechnology. Therefore, the opportunity to work in this industry is huge in the US.
4. Requirements for studying biotechnology in the US
Depending on the different university, there will be different entry requirements for biotechnology courses. However, the general requirements are quite easy for Vietnamese students. Students do not need to major in science, biology and chemistry at university, but just need to have studied through these subjects to be satisfactory. Besides, your overall grade average of 2.75 (on a 4-point scale) and your GRE verbal and quantitative scores will have a total of 300. In addition, students also need to have 3 letters of reference and show their intent to study seriously through Statement of purpose.
5. Some of the leading biotechnology schools in the United States
Here are some of the biotechnology schools in the US that you can refer to before making a decision on the school you will attend:
Widener University
Widener University is a prestigious independent university, founded in 1821, in Chester, Pennsylvania, just 20 minutes away from central Philadelphia. Philadelphia is one of the most important and oldest cities and also the commercial, educational and cultural center of the United States
Each year, Widener University accepts nearly 5,000 students. The class size is small, the ratio of students and lecturers is 12: 1, of which 93% of the university's lecturers have the doctorate or the highest degree in their field.
For biotechnology, Widener University excels at the quality of training. The school is ranked in the top 145 of the top engineering schools in the United States.
At Widener University, students will have the opportunity to practice at major companies and corporations around the world through associate programs and internships.. 90% of students have jobs after 6 months of graduation.
Massachusetts Institute of Technology
Certainly, the Massachusetts Institute of Technology (MIT) is an unfamiliar name for international students. The Massachusetts Institute of Technology was founded in 1861 to meet the growing industrialization of the United States. The institute is renowned for research and education in physical science, engineering and architecture, biology, economics, linguistics, management, social sciences and the arts.
Massachusetts Institute of Technology is consistently ranked in the top 5 leading universities in the world in many prestigious rankings. For many years, MIT has been ranked 1 in the world by US News & World Report, QS World University Rankings and Academic Ranking of World Universities.
University of California
The University of California is also a good suggestion for those intending to study biotechnology in the US. At the University of California, students can save a lot of money because the cost of California public schools is only half that of private schools. In addition, there are a lot of Vietnamese people living in California, so it will be easier for you to integrate with your new life.
Yale University
Yale University, located in Connecticut, is one of the first universities in the United States. This is the dream school of millions of students around the world. Yale University facilities are state-of-art and the curriculum is excellent.
University of Washington
If you want to study at a public school with cheap tuition, good quality training, you can choose the University of Washington. The School of Biological Tectonic has been ranked 4 for national quality.
Because Washington University also has many international students, there are many excellent programs and policies for international students.
Studying biotechnology in the US will help international students to expand their future ahead when they can work at domestic and foreign companies. Especially, in the coming time, the US needs more than 90,000 new jobs in biotechnology, this will be a golden opportunity for international students to work in this country with high income and good remuneration. So, if you intend to study biotechnology, US is an ideal study destination. Good luck!
Have you dreamed of studying in the USA? Are you wondering where to find a school or apply for studying abroad?
Do you want to save time and money by applying for studying abroad yourself without the support of overseas study consultancy center?
Let ApplyZones help you. Applyzones is the leading free online study abroad platform today.
Applyzones will help you:
Find the right course for your ability and conditions
Contact the school you wish to enroll in directly through the membership management system
Apply directly without any charge
Apply directly for an offer letter
Update the latest admission information from universities around the world
Compare information, entry requirements, tuition of the same field of study offered by different schools.
Let's experience the completely free service of ApplyZones by directly searching for courses and applying to study biotechnology in the US. With just a few simple steps, you can easily search for courses, send your application or even apply for a student visa. If you have any questions, do not hesitate to contact immediately to be supported by ApplyZones.