What shool is best to study business administration in the US?
Studying business administration in the US not only gives students an advantage when they graduate but also opens up many opportunities for them. So, what are the advantages of studying business administration in the US that attracts so many international students? Let's find out in the article below with Applyzones.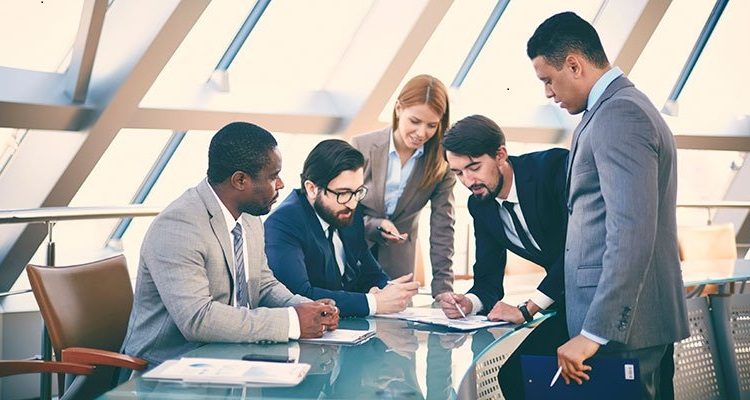 I. Overview of business administration
1. What is business administration?
Business administration is the implementation of administrative behaviors in the business process to maintain and develop a business. Business administration consists of considering, setting up systems and processes, maximizing performance and managing business operations with the managers' thoughts and decisions.
2. What are the requirements for studying business administration in the US?
Business administration is a dynamic and challenging field of study, requiring students to master general and in-depth knowledge about each specific subject and field. This will be a solid foundation for students to carry out specific tasks and research in-depth the relevant knowledge. Besides, the business administration also requires students to have good skills and foreign languages ​​if they want to succeed in their careers.
3. What are the majors of business administration?
General business administration
Corporate Management
Start-up Management
Logistic Management
Human Resources management
Tourism and Hospitality management
Business administration: Real Estate
Commercial management
Quality management
Supply chain management
Production manager
Human resources management...
4. What jobs will graduates get with a degree in business administration?
After graduation, students can do the following jobs:
Employees work in sales, planning, marketing or support or customer service departments
Team leader, head of sales
If you have a lot of experience, you can become an executive director, a chief financial officer at companies and corporations
Lecturer in business administration at universities and colleges
Establishing and running your own company.
II. 3 reasons to study business administration in the US
Studying economics in general and business administration in particular in the US are chosen by hundreds of thousands of international students for the following reasons:
1. The curriculum is rich, diverse and intensive
Did you know that studying business administration in the US has more than 1,000 options? This diversity meets the needs of any student from the basic program to the intensive program, special programs for international students.
After graduating in business administration, students can study to a master's degree in accounting, finance, business administration, international business or many other subjects. With the current economic development, mastering more knowledge about a certain field will help students make a difference in the fierce job competition today.
2. The training program meets practical needs
Studying business administration in the US, students will be trained in practical programs, to meet the needs of future employers. Throughout the learning process, students will be engaged in extracurricular activities and experience real business situations. Students will have a strategic plan, business plan and detailed budget, which will help students develop their ability to solve problems when they face problems in the real situation.
In addition, students will be participating in internships in US companies. Internships are considered to be the best method to help students identify future careers and apply their knowledge into practice. Besides, this is also a great opportunity for students to experience, get acquainted, accumulate more work experience during the internship. This will be very helpful to help international students increase their competitive advantage in a professional working environment.
3. Qualifications are recognized globally
Owning a US degree means that you are holding a prestigious gold ticket to work around the world because the degree is recognized globally. Students in addition to improving academic knowledge are also facilitated to participate in extracurricular activities to improve soft skills. With leadership skills, social knowledge, culture and practical opportunities, well-trained students in the US will have a great advantage when competing in today's globalized environment.
III. Cost of studying and living in the US
Here are the tuition and living expenses when studying business administration in the US that you can refer to:
2-year community college: About $ 9,000/year
4-year public university and college: Approximately $ 14,000/year
Cost of living ranges from 15,000 and 25,000 USD/year
IV. Some of the top schools to study business administration in the US
Seattle Pacific University
Lynn University
DePaul University
University of San Diego
University of Tulsa
Northeastern University
Studying business administration in the US will be the perfect start for those who wish to pursue this career in the future. If you are ready to enter the dynamic and challenging world of business administration, why not choose the US to study abroad?
= >> Are you a student? Do you want to study in the US but do not know where to apply to study abroad?
Are you looking for courses that suit your interests and abilities?
Do you want to apply for your studying abroad yourself without spending intermediaries?
Let's experience now our AppyZones-free online study platform.
4 great advantages of Applyzones for you:
Simple: Just one click on the ApplyZones system, you can experience the online application process for schools around the world without asking for the help of any overseas study consultancy centers.
Convenience: With ApplyZones' smart AI filter, customers can search for courses that match their criteria and conditions quickly and conveniently in just a few seconds.
Quick: Experience the online study abroad technology platform from creating applications to receiving visas and studying abroad with half the time compared to traditional procedures.
Savings: Experience a completely new technology platform for free now, making studying abroad simple, cost-saving and time-saving.